South Pasadena High School
Alumni Association - Classes of 1907-2019
In Memory
John Stanley - Class Of 1966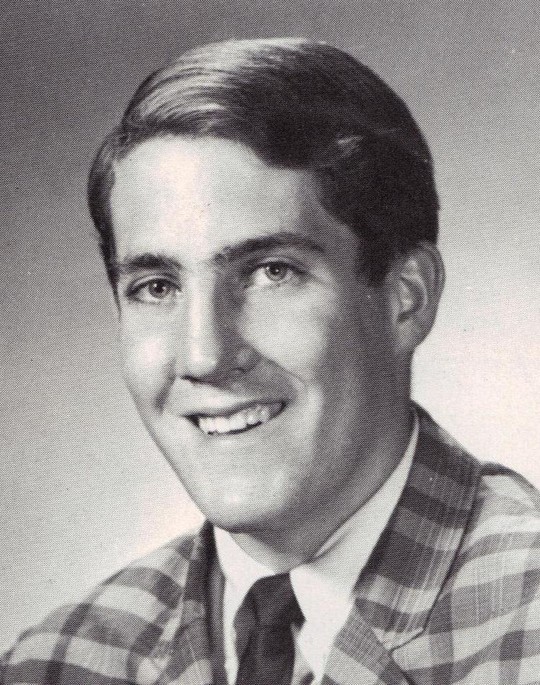 John Lawrence Stanley, Jr., 1127 Columbia Street, South Pasadena, passed away December 22, 1965 at a local hospital.
Born in Tulsa, Oklahoma, he lived in South Pasadena 14 years. Surviving are his mother, Mrs. Dorothy Jean Stanley, father, John L. Stanley Sr; two brothers, Stephen and Jamie and one sister, Allison of South Pasadena; one brother, Edward Stanley of Portland, Oregon; one uncle, James Ballard of Beverly Hills.
John was a member of Calvary Presbyterian Church, was a student at South Pasadena High School and played baseball and basketball on the varsity teams. He was also scouted by the major leagues.
Services Tuesday, 11 am., December 28, at the Calvary Presbyterian Church, Fremont Avenue, South Pasadena, with the Rev. George V. Erickson, officiating. Pallbearers: Hank Morgan, Carl Skidmore, Mike Van Cott, Ray Millichamp, Noble Baccus, Carl Markle. Honorary pallbearers: Scott Truscott, Clyde Goodyear, David Knox, Joe Cristilli, John Borton, Rick McDonald, Mike Gallagher, George Lakins, Danny Bennett, Don Clapp, Scott Jacobson, Randy Phair, and Bob Edwards.
Pasadena Star-News, December 28, 1965