South Pasadena High School
Alumni Association - Classes of 1907-2020
In Memory
Karen Nesbitt (Shanor) - Class Of 1961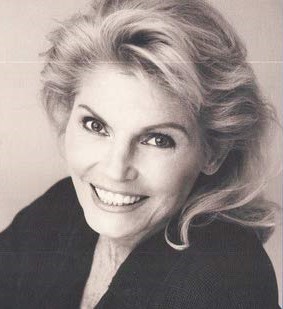 Dr Karen Shanor, clinical psychologist, author, and former radio host, died on July 27, 2018 at her home in Washington, DC. She was 75.
Dr Shanor was a longtime Washington DC resident of 40 years, where she became a leading voice in talk radio as the host of a psychology show on WRC Radio, Washington from 1979 - 1984. She made frequent media appearances throughout her career as a guest on Larry King Live, CBS Nightly News, Dateline, The Today Show, and Oprah. She was a regular contributor to CNN, as well as a resident psychologist on Good Morning Washington. She wrote prolifically, and often times provocatively, on a broad range of topics, including human sexuality, marital relationships, consciousness, neuropsychology, and animal psychology, in her books.
She was born Karen Nesbitt in a suburb outside of Chicago, Illinois on July 19, 1943. Her father was a member of the special forces during World War II, and her mother, an accountant, raised her and her young brother, Daniel Nesbitt, in their earliest years. Her father returned after the war ended in 1945, and soon after, moved the family to a suburb of Birmingham, Alabama for work. Here, in close proximity to the woods and nature, she gained an appreciation for the outdoors, and formed a close network of childhood friends. She would later joke with mock horror that her bevy of elementary school social invitations was in fact due to neighboring families' curiosity at 'wanting to hear a Yankee talk'. The family moved once again to Pasadena, California, where she attended South Pasadena High School. In the southern California of her youth, she marveled at the miles of orange groves and, in her teenage writings, prophesied a career where she could apply her fascination with nature and people. She went on to attend Stanford University for her BA and MA and studied at Columbia University's Teachers College.
She married Jim Shanor, and in 1967 they both joined the Peace Corps, stationed in northern Somalia, where she taught as a science teacher at a secondary school outside of Hargeisa until 1969. She stayed on for a year, consulting as a Peace Corps psychologist, a job that took her all over the world, including a stint in Botswana. Her Peace Corps experience proved pivotal, as she became a champion for understanding diverse perspectives in her career. Though her marriage to Jim ended in divorce a few years after their return to the US, they remained close friends until his death earlier this year.
At the start of the 1970s, she moved to San Diego to complete her PhD in Psychology at the United States International University, where she worked with faculty luminaries psychologist Dr Carl Rogers and psychiatrist Dr Viktor Frankl. After completing her clinical internship at Mercy Hospital in San Diego and at Patton State Hospital in San Bernardino, she moved back to the east coast, this time to Washington, DC, which would remain her home. After the publication of her provocative and well-reviewed book, The Shanor Study, in 1978, she launched a successful clinical private practice and career. In an era where talk radio was the fresh medium of choice, Dr Shanor gained loyal listeners for the five years her show was on the air at WRC Radio, an NBC owned station. In the early 1980s and through the 1990s, she made regular television appearances, hosting a psychology show on the ABC/Hearst Cable Network, and she became a frequent guest psychologist on Oprah, Phil Donahue, The Charlie Rose Show, and a resident psychologist on Hour Magazine. During this time she married her husband, Tom Perry, and gave birth to her only child, Daniel Perry. The couple later divorced.
In the late 1990s, Dr Shanor had renewed interest in the brain and neuroscience research, reconnecting with her former mentor, eminent brain scientist, Dr Karl Pribram. She frequently lectured and co-taught in his classroom at Georgetown University throughout the 200s and they remained close colleagues and friends until his death. Dr Shanor continued on as a faculty member, teaching in the Georgetown University Department of Psychology until 2015.
In the course of her career, Dr Shanor was a White House consultant, and served on numerous boards, including the Board of Directors for the DC Psychological Association, as Chairperson for the DC Psychological Association Science and Research Committee, and as a member of the Discovery Channel Global Education Advisory Board. She organized the Brain and Consciousness Lecture Series at the Smithsonian, which inspired her book, The Emerging Mind, published in 2001, with contributions from Drs Deepak Chopra, Karl Pribram, Frank Putnam, and other leading thinkers in the field. Most recently her book, Bats Sing, Mice Giggle: The Surprising Science of Animal's Inner Lives (2010) co-written with Georgetown University neurology professor Dr Jagmeet Kanwal, she showcased the latest neuropsychological findings on animal behavior.
Karen was predeceased by her brother, Daniel Nesbitt (SPHS '64). She is survived by her son, Dr Daniel Perry of Waterloo, Ontario, who recalls the deep love she had for both the natural world and others, and the strong pioneering spirit in all she did.
********************************************************
My mother, Dr Karen Shanor, died of sudden cardiac arrest on July 27, 2018, at the age of 75. I spent her birthday and a wonderful five days with her the week before her passing. The memories we shared during this time will live on with me for the rest of my days.
During my mother's time as a Peace Corps Volunteer in Somalia, she began a life of service that continued in her roles as a psychologist, professor, author, community member, and a beloved mother. I will be forever inspired by the breadth and depth of the lives she touched
Daniel Perry, Karen's son
**********************************************************
On March 15, 2012 the Gandhi Memorial Center presented:
"Brain and Consciousness: Neuroscience Aligns with Vedic Wisdom"
Karen on Larry King Live talking about her book, Bats Sing, Mice Giggle.
Audio book Bats Sing, Mice Giggle.