South Pasadena High School
Alumni Association - Classes of 1907-2020
In Memory
Norris Comstock Cook - Class Of 1932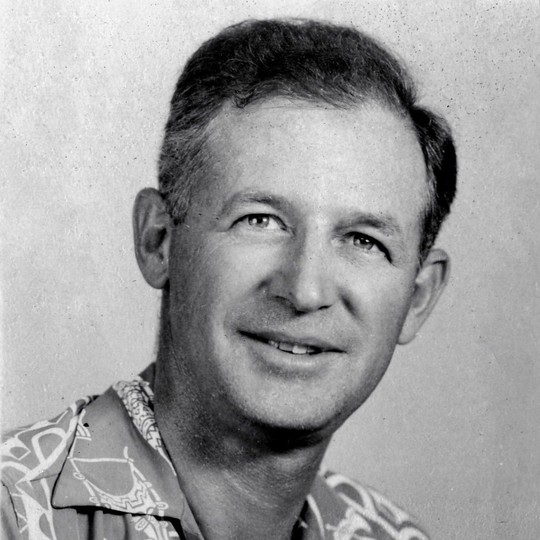 Norris Cook was born in Chicago, Illinois on July 6, 1914 and moved to Oakland, California in 1921. After living in Oakland for about 10 years, he and his family moved to San Marino after the Great Depression hit. In addition to his immediate family, Norris was very close to his maternal grandfather, the Reverend John Norris Hall.
Norris maintained a love affair with boats and cars throughout his life. He enjoyed sailing in the Oakland Harbor and off Laguna Beach, and worked on racecars with his high school friends. After they were married, he and his wife June often took out their speedboat and waterskied when staying in their house at Lake Arrowhead. June shared his love of cars and boats, as her father owned several Indy 500 cars and her parents had a house at Lake Arrowhead. Norris and June also owned a vintage Ford Thunderbird, which was their pride and joy, and kept in cherry condition. In his later years, Norris greatly enjoyed attending antique car shows with friends who also appreciated old cars.
With friends, family, and co-workers alike, Norris was extremely kind and giving. At times, it seemed that he could have been a minister like his grandfather, Dr. Hall. In the last few years of his life, he suffered from Parkinson's disease and Alzheimers. Norris died June 13, 2007, he was 92. He lived a long and full life.
Genae Hall, niece