South Pasadena High School
Alumni Association - 1907-2023
My Membership Status
THREE WAYS TO FIND YOUR MEMBERSHIP STATUS
All alumni can join the website for free... many also choose to support
the Alumni Association and pay annual dues to become an SPHSAA member.
A) Check your last Tiger News Bulletin (spring issue) or Tiger Tales Magazine (fall issue) label for your membership expiration date.
B) If you have joined the SPHSAA.org website follow the instructions below.
C) If you are not able to do (A) or (B) above, click on the link below to send an email to:

membership-sphsaa@sphsaa.org

to check on your member status.
*If you've recently paid your membership dues, it may take a while for your status to be manually updated on the website. We have a very small staff of dedicated volunteers.
---
How to find your SPHSAA Membership Status on SPHSAA.org
1) On the Home Page, on the top orange menu, click on 'Classes & Teachers'.
2) A drop-down menu will appear. Click on 'Classes & Classmates'.
3) All of the class years will appear. Find your class year and click on it.
4) Your classmate profiles will appear with a list of icons at the top.
5) You can (a) find your name on the list and click on it or (b) select the icon list of 'Current Paid Members' to see if you are on that list. (c) If you are a Life Member there is a separate icon list you can click on.
6) Once you are on your own profile page, you will NOT see your membership status just yet. You will need to click on the blue link next to 'PROFILE QUESTIONS' to see your SPHSAA membership status.
---
STEP-BY-STEP ILLUSTRATED EXAMPLES - HOW TO SEE
YOUR MEMBERSHIP STATUS ON THE WEBSITE
(read the comments in RED below)
#1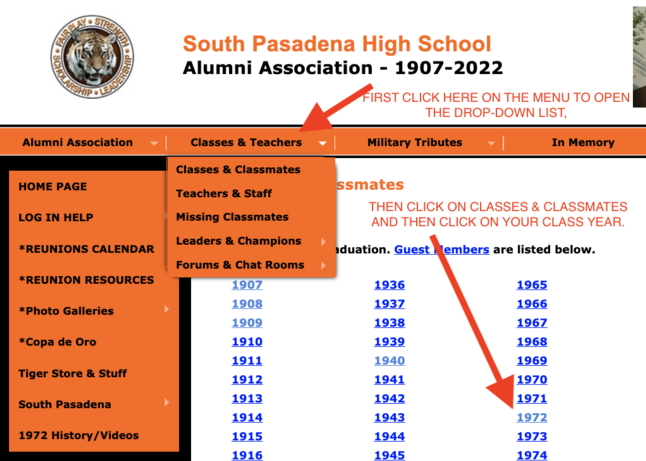 ---
#2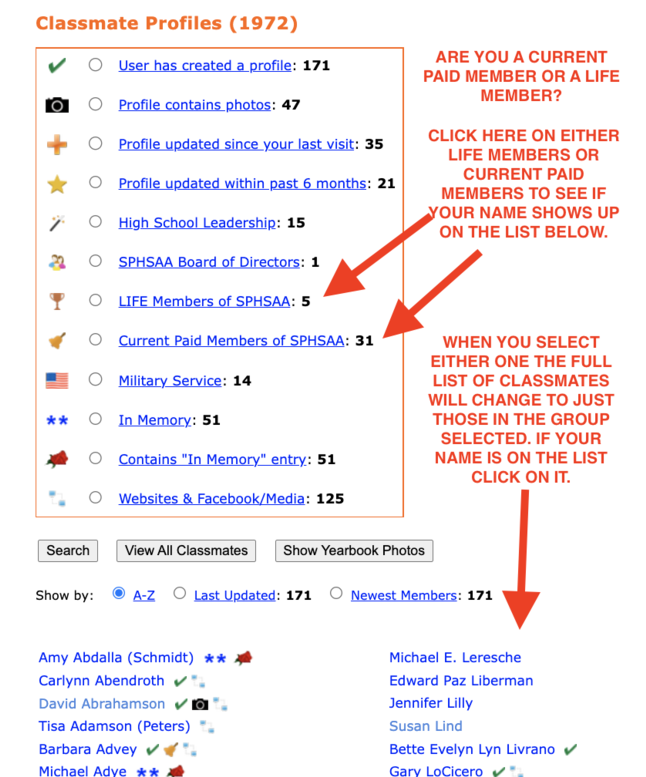 ---
#3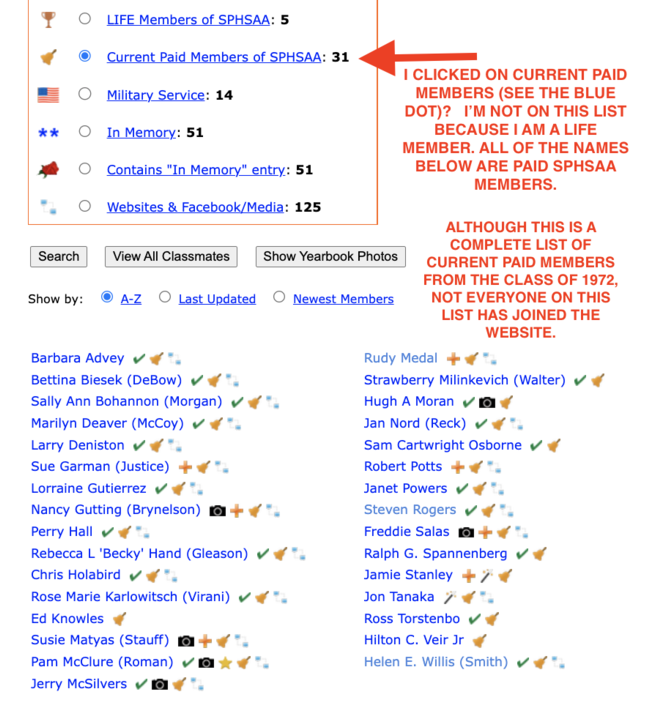 ---
#4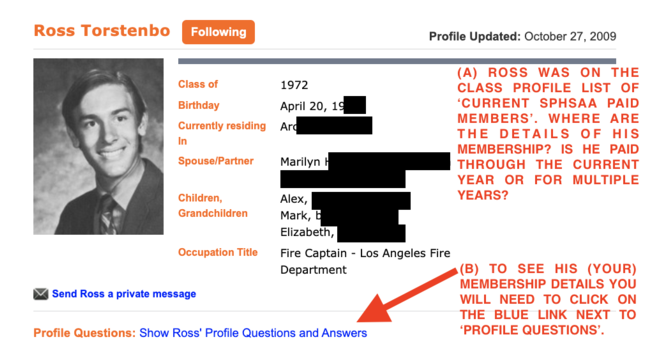 ---
#5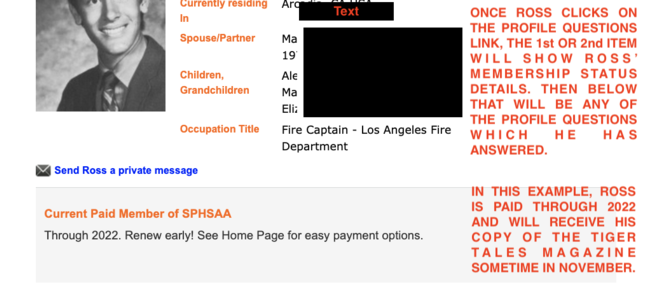 ---
When Mary set up your original contact page (before you joined the SPHSAA website) we used the name that was listed on your school record or in the Copa de Oro.
If you'd like, take a minute to edit your first name field and change it to the name you like to be called by, even if it's just a middle name or nickname. If we added your initial or middle name in your first name field you can remove those so you just have one name entered. If it's already how you like it, great!
If you'd like to update your name simply click this blue link "

Edit Contact Info

' or go to the website and find it in your "Member Functions" section after you've logged on.