South Pasadena High School
Alumni Association - 1907-2022
Scholarships
ALUMNI ASSOCIATION SCHOLARSHIPS
To see recent scholarship winners read the fall issue of Tiger Tales Magazine.
CLICK HERE TO SEE ALL AVAILABLE SCHOLARSHIP FUNDS
CLICK HERE TO SEE ALL SCHOLARSHIP RECIPIENTS
---
The first two scholarships were awarded to two students in 1982. As of July 2022, the Association has awarded 412 scholarships totaling $752,946.00.
One of the main purposes of your South Pasadena High School Alumni Association is to award scholarships to South Pasadena High School graduating seniors who will continue their education beyond high school. Over 95% of South Pasadena graduates continue on to college.
Applicants must be planning to attend a community college, four-year college or university, nursing, trade, or vocational school to pursue training in a trade or a Bachelor's Degree.
Your alumni association Scholarship Committee evaluates the applicants based upon financial need, scholastic record, school and extracurricular activities, community service, and work experience. The evaluation concludes with a personal interview by members of the Alumni Association Scholarship Committee. The selection is made by the Committee and awards are announced at the Awards Presentation Ceremony held in early June of each year. Funding for scholarships is made upon evidence of enrollment by the student in the selected educational institution.
Scholarships are presented at the awards night held in early June each year. As of 2022, each winner also receives a lifetime membership in the SPHSAA.
Thank you to all who have contributed to this very worthwhile activity.
The SPHS Alumni Association Needs Your Support! Our annual scholarship program for SPHS seniors is supported entirely by your contributions. Thank you to all who have contributed to this very worthwhile activity. For those of you who have not, why not make this the year you make your fully tax-deductible donation for a deserving SPHS graduate? Each year we receive letters from the winners attesting to how important and appreciated these scholarships are. You can read a copy of these letters in the annual fall issue of the Tiger Tales Magazine if you are a paid member of the SPHSAA.

Established scholarship funds include:
---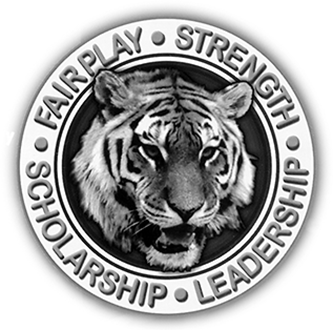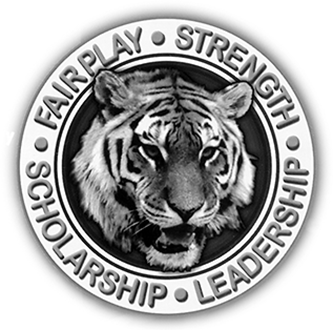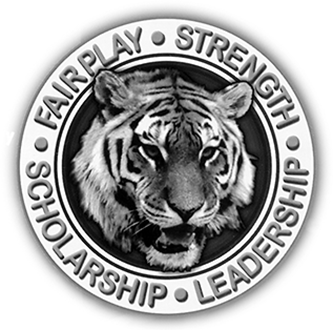 SPHSAA General Scholarship
Established in 1982 to award scholarships to seniors based on excellence, merit, and need.
---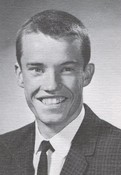 Eugene Clark Science & Athletic Scholarship
Honoring Eugene Clark '64, this was established for seniors demonstrating interest in Physical Sciences and participating enthusiastically in sports.
---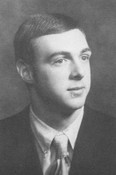 Michael T. Colliau Athletic Scholarship
Established in 2018, this scholarship recognizes seniors based on athleticism and Tiger spirit as exemplified by Michael Colliau '74.
---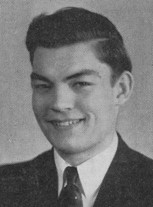 James Fosselman Scholarship
This scholarship is for Pasadena City College-bound students and honors James Fosselman '39.
---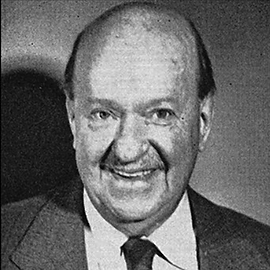 Albert Adams Music Scholarship
This scholarship recognizes SPHS music teacher Albert Adams and provides funding for higher education in the field of music.
---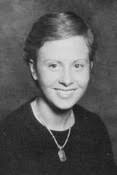 Maggie Veir Art Scholarship
In honor of Maggie Veir '74, this scholarship is awarded to seniors pursuing study in the field of Visual Arts.
---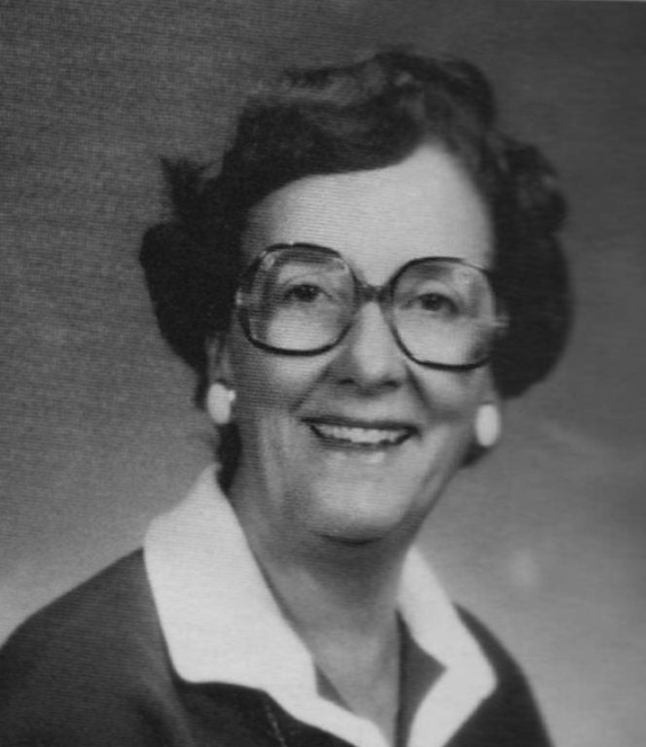 Mary Ida Phair Memorial Scholarship
One of our long-standing scholarships, this award honors SPHS' Mary Ida Phair, who was the high school librarian for many, many years, and recognizes seniors pursuing the Literary Arts, Sciences, or Education
---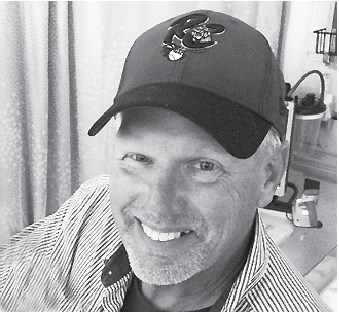 Keith Gustafson Athletic Scholarship
Honoring Keith 'Gus' Gustafson '73, a beloved SPHS athlete who loved football, baseball, and basketball, this scholarship is awarded to a senior who demonstrates a passion for athletics.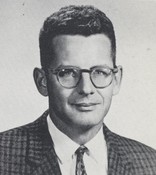 Harold Hartsough Memorial Scholarship
Harold Harsough, a longtime counselor at SPHS, is recognized through this scholarship for seniors who have demonstrated compassion, unselfish mentoring, and help to fellow students.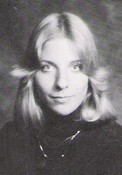 Karen Kincel Creative Writing Award
Honoring Karen Kincel '75, this scholarship is awarded to graduating seniors with an interest in creative writing.
Blake and Joseph
Wu UCLA Scholarship
Blake Wu '88 and Joseph Wu '89 established this scholarship for graduating seniors who are planning to attend UCLA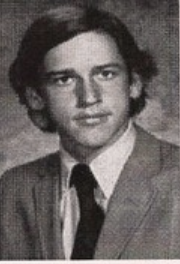 Bobby Griffin Memorial Art Award
Established in 1973 in memory of Robert "Bobby" Griffin '72, this scholarship recognizes a graduating senior with an interest in Art.
---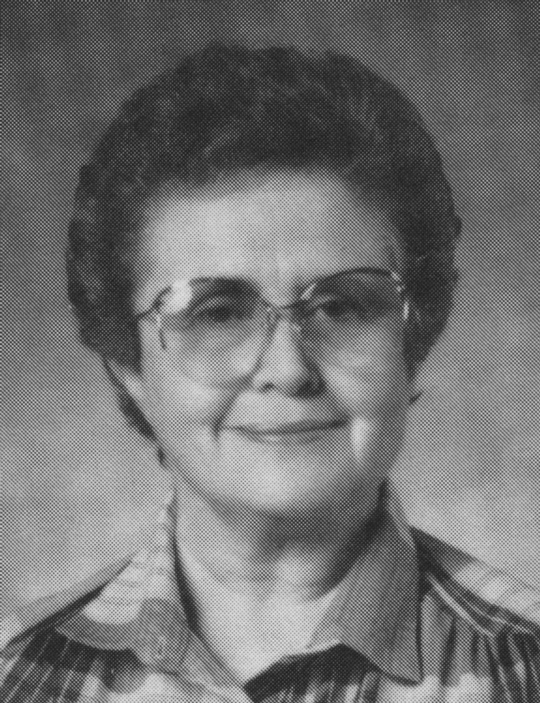 Genevieve Murguia Memorial English Scholarship
This scholarship, honoring longtime SPHS teacher Genevieve Murguia, was established for graduating seniors wishing to pursue higher education in English, Literature, or Latin.
---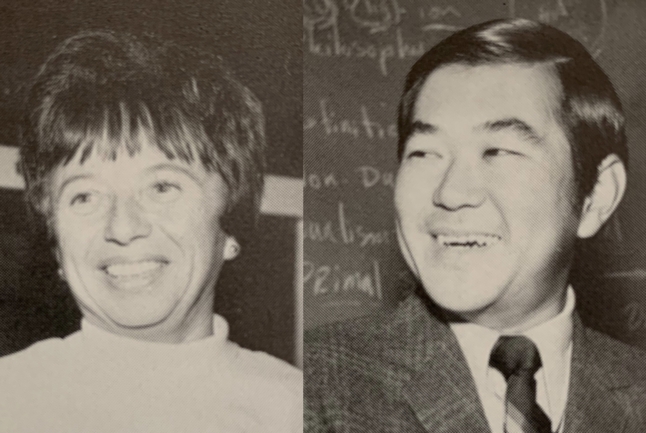 Frau Epstein – Richard Goto Scholarship
Established to honor two of SPHS' most beloved teachers, this scholarship is awarded to seniors demonstrating an interest in International Studies or Foreign Languages.
---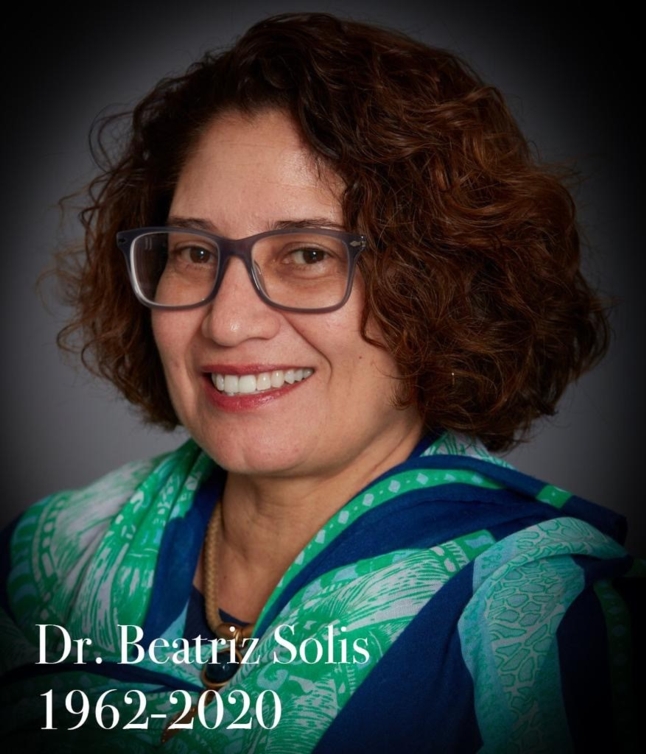 Beatriz Maria Solis Memorial Scholarship
for students interested in pursuing an education or career-advancing women's issues, equality rights, or other forms of social justice.
---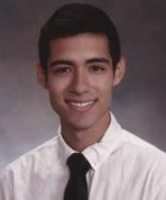 Andre Patzlowski '21 "Run Forward" Scholarship
Established in memory of Andre Patzkowski '21, to recognize students who have faced challenges and are embracing their 'Plan B' as they transition to their next steps in life.
---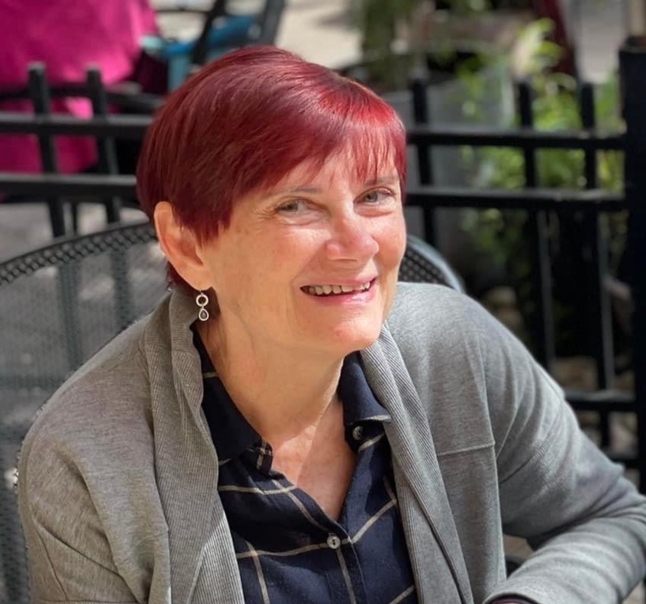 Holly Whitworth '73 Nursing Scholarship
Established by Holly Miller Whitworth '73, this scholarship will be awarded to a graduating senior entering the field of Nursing.
---

Susan Kane Shaver Performing Arts Scholarship
Established in 2021 by sister Georgia Shaver '73 and sons / SPHS students Perry Kane and Douglas Kane, this scholarship honors Susan Kane Shaver, her involvement with the South Pasadena community, and her love of the Performing Arts through an award to a graduating senior wishing to pursue a major or career in performing arts.
---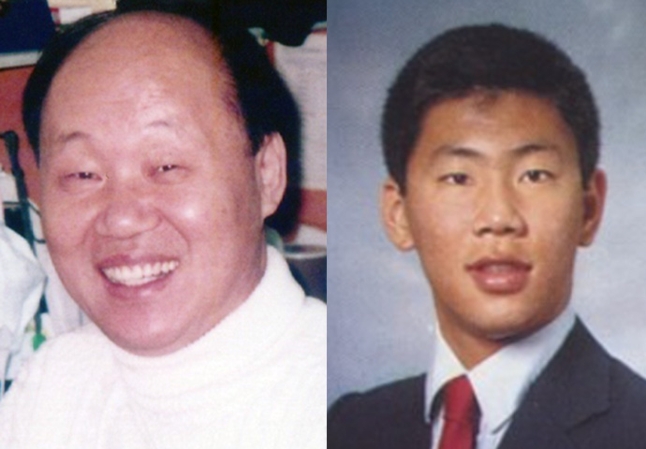 Yong-Kyu & Robert J. Kim '89
Biological Sciences Scholarship
for students interested in pursuing a degree and career related to biological sciences or medicine.
---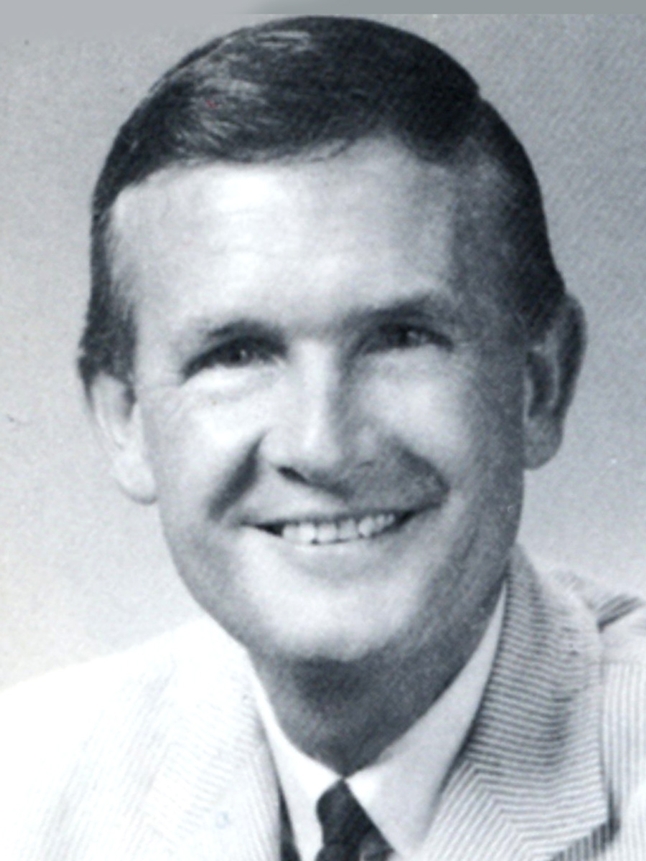 Jack Dalton Memorial Art Scholarship
honors the legacy of a beloved SPHS Art teacher, who taught drawing, painting, design, and Art History for 27 years. An exceptional art student will be sponsored to attend the Art Center College of Design in Pasadena.
---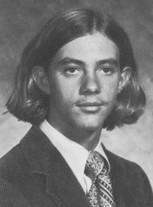 Danny Emery "Servant's Heart" Scholarship
honoring a member of the Class of 1972 is a non-denominational scholarship for students seeking to study and/or employ their faith to help others, including Theology, Seminary, Missionary work, and the Peace Corps.
2022

Emily Albornoz - SPHSAA
Patrina Cheng - EPSTEIN/GOTO
Grace Dennis - SPHSAA
Ayesha Dewan - MAGGIE VEIR
Jade Gomez - SPHSAA
Jade "Skye" Harris - MICHAEL COLLIAU
Cassandra Huang - ALBERT ADAMS
Nik Iwankiw - MICHAEL COLLIAU
Sally Kim - SPHSAA
Alexander Khan - EPSTEIN/GOTO
Noah Kuhn - EPSTEIN/GOTO
Noah Kuhn - BEATRIZ SOLIS
Alexander Khan - EPSTEIN/GOTO
Frances Lee - SPHSAA
Yubin Lee - KAREN KINCE
Laurian Lien - SPHSAA
Christopher Liu - EUGENE CLARK, MARY IDA PHAIR
Sadie Metcalfe - SPHSAA
Samantha Molina - ANDRE PATZKOWSKI
Ruby Mullen - SPHSAA
Katherine Nam - SPHSAA
Isabella Oglanby - BOBBY GRIFFIN, MAGGIE VEIR
SeJin Oh - HAROLD HARTSOUGH, YONG-KYU, AND ROBERT KIM
Devin Pearson - SPHSAA, KEITH GUSTAFSON
Jillian Ran - ALBERT ADAMS
Sandro Salas - ANDRE PATZKOWSKI
Sarah Uwabo - YONG-KYU AND ROBERT KIM, HOLLY WHITWORTH
Katie Wilson - JAMES FOSSELMAN
Edward Zhou - KEITH GUSTAFSON, SUSAN KANE SHAVER
Lillian Zhu - EUGENE CLARK

2021

Sydney Abundo - MICHAEL COLLIAU

Anneliesse Alcalde - JAMES FOSSELMAN, KAREN KINCEL

Kiera Atkinson - SPHSAA, MAGGIE VEIR

Sarah Chen - SPHSAA

Talulla Chow - SPHSAA

Tonalli Garcia Rodriguez - BEATRIZ SOLIZ, SPHSAA

Sophia Hao - BOBBY GRIFFIN, MAGGIE VEIR

Kimberly Hsueh - MARY IDA PHAIR

Elisa Jeon - ALBERT ADAMS

Lauren Jones - BEATRIZ SOLIS, EPSTEIN/GOTO, SPHSAA

Amanda Kanaly - SPHSAA

Haelee Kim - EPSTEIN/GOTO

Riley Lawes - MICHAEL COLLIAU

Caleb Lee - KEITH GUSTAFSON

Audrey Lin - ALBERT ADAMS

Emiliano Martinez - JAMES FOSSELMAN

Lindsay Michels - EUGENE CLARK

Etelvina Montes - SPHSAA

Tonalli Garcia Rodriguez - BEATRIZ SOLIZ, SPHSAA

Liam Serwin - KAREN KINCEL

Rachel Serwin - KAREN KINCEL

Matthew Tsai - SPHSAA, KAREN KINCEL

Emily Wei - SPHSAA

Linus Wood - EPSTEIN/GOTO, HAROLD HARTSOUGH

Sang Yul Yu - THE WU UCLA FUND

2020

Samuel Clark - KAREN KINCEL

Yurika 'Yuri' Espinosa - MAGGIE VEIR

Ivan Estrada - MICHAEL COLLIAU

Kathleen 'Cole' Fox - HAROLD HARTSOUGH

Jake Han - SPHSAA

Jae Hun 'Jeremy' Hwang - SPHSAA, KEITH GUSTAFSON

Han Na Kim - CLASS of 1969, JAMES FOSSELMAN

Caroline Kimbel - SPHSAA

Charlize Kruzic - SPHSAA

Yifeng 'Yvonne' Ma - MAGGIE VEIR

Sehee Kristine Oh - SPHSAA

Jack Perry - BOBBY GRIFFIN

Kenneth 'Kenny' Schultz - MARY IDA PHAIR

Corey Segal - HAROLD HARTSOUGH

Isabelle 'Aiko' Sudijono - SPHSAA

Tianhao Wei - EUGENE CLARK

Braden Wong - THE WU UCLA FUND

Barnett Yang - SPHSAA

Megan Yee - SPHSAA

2019

Gavin 'Henry' Barbera - THE WU UCLA FUND

Jae Choi - SPHSAA

David Perez Espinosa - MAGGIE VEIR

Oona Foley - SPHSAA, HAROLD HARTSOUGH

Abbie Fong-Lukavsky - SPHSAA, CLASS of 1968

Addison Foord - MICHAEL T. COLLIAU

Alekzander Grijalva - SPHSAA, EUGENE CLARK

Antonio Huerta - KAREN KINCEL

Laya Jabalmeli - SPHSAA, JAMES FOSSELMAN

Allison Lao - SPHSAA

Rita Mastromatteo - SPHSAA

Liz Osay-Morales - SPHSAA

Jonathan Oyaga - SPHSAA, JAMES FOSSELMAN

Luke Quezada - SPHSAA, CLASS of 1968

Sarah Sy - KAREN KINCEL

Saul Topete - SPHSAA, JAMES FOSSELMAN

Lorraine (Rainey) Tilley - MICHAEL COLLIAU

Christina Taylor - KEITH GUSTAFSON

Michael Xiong - SPHSAA

Elaine Yang - SPHSAA, MARY IDA PHAIR

2018

Cole Cahill - SPHSAA, HAROLD HARTSOUGH
Gavin Chi - MICHAEL COLLIAU
Riley Collins - SPHSAA
Emily Dunn - THE WU UCLA FUND
Harper Fox - MICHAEL COLLIAU
Pablo Gaeta - ALBERT ADAMS
Wen Hao (William) Hsu - SPHSAA
Gabriel Huerta - SPHSAA, HAROLD HARTSOUGH
Jae Jin Lee - THE WU UCLA FUND
Jacey Lee - KAREN KINCEL
Truman Lesak - MAGGIE VEIR
Kelsey Lih - ALBERT ADAMS
Ameen Makanvand - JAMES FOSSELMAN
Samantha Park - KAREN KINCEL
Owen Pratt - JAMES FOSSELMAN, ALBERT ADAMS
Bailey Roudani - SPHSAA
Riley Segal - KEITH GUSTAFSON
Jin Young 'Becky' Seo - MAGGIE VEIR
Young Song - MARY IDA PHAIR
Nicole Srisutham - SPHSAA, CLASS of 1977
Lauren Tan - JAMES FOSSELMAN
Tzu 'Cathy' Wang - SPHSAA
Brandon Yung - SPHSAA, CLASS of 1977
Euan Zhang (Adams) - ALBERT ADAMS

2017

Saliko Adams - MAGGIE VEIR

Dae Hyueng (Isaac) Cheong - SPHSAA

Jae Hyung Choi - SPHSAA

Emily Gilbow - KAREN KINCEL

Mirae (Michelle) Han - SPHSAA

Yeung Eun (Grace) Kim - SPHSAA

Grace Kull - SPHSAA

MinHyuck Lee - KEITH GUSTAFSON

Nour Mallet - SPHSAA

Sandra Moore - KAREN KINCEL

Skyler Ramirez- SPHSAA, HAROLD HARTSOUGH

Colin Schwantner - JAMES FOSSELMAN

Nayeli Solis - MARY IDA PHAIR, JAMES FOSSELMAN

Cindy Tsai - ALBERT ADAMS

Matthew Yuen - JAMES FOSSELMAN

2016

Christoper Chan - SPHSAA, HAROLD HARTSOUGH
Ziya (Alcina) Chen - SPHSAA
Hee Su Cho - SPHSAA, THE WU UCLA FUND
Avery Douglas - SPHSAA
Amanda Espinoza - KAREN KINCEL
David Espinoza - ALBERT ADAMS
Joshua Karalis - SPHSAA
Jung Su Park - THE WU UCLA FUND
Mariah Rowe - SPHSAA
Maia Thomas - ALBERT ADAMS
Jessica Tse - KAREN KINSEL
Maaike Wielenga - SPHSAA
Sophia Williamson - MAGGIE VIER

2015

Jessica Chung - SPHSAA
Angelena Gavenas - KAREN KINCEL
Stefanie Kuizon - SPHSAA
Samantha Lee - SPHSAA
Megan Mellon - SPHSAA, RICHARD ELLIOTT
Mickey Na - MAGGIE VEIR
Yvette Tanner - SPHSAA
Hannah Winnie - SPHSAA, HAROLD HARTSOUGH

2014

Nikolas Cachu - MAGGIE VEIR
Darcy Douglas - SPHSAA, HAROLD HARTSOUGH
Sophia Lopez - SPHSAA
Annie Lu - SPHSAA
Blair Newman - SPHSAA
Patricia San Pedro - ALBERT ADAMS

2013

Tiffany Diep - MAGGIE VEIR
Natalie McLain - SPHSAA
Nicholas O'Brien - SPHSAA
Nicolas Sullivan - SPHSAA
Mason Wierick - SPHSAA, ALBERT ADAMS

2012

Eryn Bollin - JIM FOSSELMAN
Lia Lohr - SPHSAA
Laura Lussier - SPHSAA
Nicole Lussier - ALBERT ADAMS
Aashrita Mangu - SPHSAA
Chelsea Reynolds - SPHSAA, MAGGIE VEIR
Kathryn Whitworth - SPHSAA

2011

Julianna Bulgarelli - SPHSAA
Camille Endacott - SPHSAA
Anthony Harmer - MAGGIE VEIR
Timothy Lee - SPHSAA
Zane MacPhee - SPHSAA
Abigail Scherer - SPHSAA

2010

Daniel Cervantes - SPHSAA
Isaac Gower - SPHSAA
April C Hernandez - JIM FOSSELMAN, MAGGIE VEIR
GiGi Lawrence Ventura - SPHSAA
Avery Louie - SPHSAA, HAROLD HARTSOUGH
Jiayi Xu - SPHSAA

2009

Nicol Rachel Biesek - SPHSAA
Beau Montgomery Blyth - MAGGIE VEIR
Matthew Michael Eastwood - SPHSAA
Andrea Shu Hester - SPHSAA
Kevin Patrick O'Neill - SPHSAA
Brendan Wallace Osborne - SPHSAA
Veronica Maria Ponce de Leon - SPHSAA
Aubrey Michelle Thurman - SPHSAA

2008

Nora Viviana Angulo - SPHSAA
Dayeui Baek - SPHSAA
Masuko Jo - MAGGIE VEIR
Hana L Kikuchi - SPHSAA
Ken Lopez - SPHSAA
Erik M Michel - SPHSAA
Gaelen Britton Stanford-Moore - SPHSAA

2007

Hei Lui Cheung - SPHSAA
Young Chan Cho - SPHSAA
Erin Kathleen Eastwood - SPHSAA
Laura Margaret Hendricks - SPHSAA
Stephanie Kuo - SPHSAA
Richelle Antoinette Lopez - SPHSAA
Judith Irangika Perera - SPHSAA
Priscilla Karay Petersen - SPHSAA
Monica Daniella Ponce de Leon - MAGGIE VEIR
Natalie Jasmin Ramirez - SPHSAA
Taylor Christine Thurman - SPHSAA
Samantha Chang Turpel - SPHSAA
Caitlin Ann Yuen - SPHSAA

2006

Courtney Lyn Anderson - SPHSAA
Melissa Katherine Anderson - SPHSAA
Bradley Garcia - SPHSAA
Yu Yen Hsia - SPHSAA
Arianne Jong - SPHSAA
Jessica Kwong - SPHSAA, MAGGIE VEIR
Katherine Lash - SPHSAA
Stephanie Lee - SPHSAA
Claire Mitchell - SPHSAA
Whitney Muhlestein - SPHSAA
Alicia Pacheco - SPHSAA
Yidi Su - SPHSAA

2005

Carolena Christine Betta - SPHSAA
Julie Boyle - SPHSAA
Amanda Hsiao - SPHSAA
Sonita McDonald - SPHSAA
Kay Nahm - MAGGIE VEIR
Jude Viranga Perera - SPHSAA
Iraj Siddiqi - SPHSAA
Amy Yeh - SPHSAA

2004

Seth Livingstone Astle - SPHSAA
Vickie Chan - SPHSAA
Karen Chen - SPHSAA
Alison Chiang - SPHSAA
Molly Dixon - SPHSAA
Sandra Kawarit - SPHSAA
Kristen Sherie Kloezeman - SPHSAA
Mickie Okamoto - SPHSAA
Madeline Robertson-Salt - SPHSAA
Claire Thompson - SPHSAA
Daris Celestte Velasquez - SPHSAA
Gabrielle Ward - SPHSAA

2003

Matthew Carter - SPHSAA
Adriana Garibay - SPHSAA
Leslie Hall - SPHSAA
Michelle Hostrup - SPHSAA
Evania Lee - SPHSAA
Ana Maria Munoz - SPHSAA
Dana Nakase - SPHSAA
Hilary O'Neill - SPHSAA
Kathryn Josephine Stellar - SPHSAA
Kathrine Taylor - SPHSAA
Holly Utsunomiya - SPHSAA

2002

Michelle Baccus - SPHSAA
Christine Bell - SPHSAA
Agnes Chiang - SPHSAA
Romy Colombatto - SPHSAA
Lena Nicole Downar Herron - SPHSAA
Jennifer Ersbak - SPHSAA
Katie Ersbak - SPHSAA
Lily Huang - SPHSAA
Vinita Khilnani - SPHSAA
Daniel Kim - SPHSAA
Pamela Kung - SPHSAA
Teresa Schumacker - JIM FOSSELMAN
Jing Jing Zhang - SPHSAA

2001

Aimee Laura Anderson - SPHSAA
Claire Elizabeth Baldauf - SPHSAA
Grace Vanessa Castro - SPHSAA
Amy Lou Ferrer - SPHSAA
Kimberly Anne Fickentsher - JIM FOSSELMAN
Franklin F Gomez - ALBERT ADAMS
Elizabeth Xin-Yan Kwan - SPHSAA
Amanda Michelle Moore - SPHSAA
Justin Micheal O'Neill - SPHSAA
Manny Peyvan - SPHSAA
Jason Micheal Smith - SPHSAA
Kristin Ilhan Toprakci - SPHSAA
Marcile Vadell-Strickland - SPHSAA
Victoria Webb - SPHSAA
Jessica Yu - SPHSAA

2000

Andrew Chandler - SPHSAA
Iris Ka-Wai Chau - SPHSAA
Daniel Cho - SPHSAA
Danica Noel Daniels - SPHSAA
Eva Marie Dixon - SPHSAA
Suzanne Regina Gergely - SPHSAA
Clement Justin Lee - SPHSAA
Faris Anthony Qubain - SPHSAA
Wendy Jennifer Tzeng - SPHSAA

1999

Ryan Butler - SPHSAA
Joanna Chong - SPHSAA
Claudia Elizabeth Dimas - SPHSAA
Robert A Dubois - SPHSAA
Sheila Gafvert - SPHSAA
Jyoti Sharon Nandi - SPHSAA
Maria Reyes - SPHSAA
Kelly Smith - SPHSAA
Diana Wang - SPHSAA
Lindsey Samuel Willis - SPHSAA

1998

Erin Michel Barker - SPHSAA
Stacey Gin - SPHSAA
Adonna Khare - SPHSAA
Beth Lester - SPHSAA
Bonnie Jean Owen - SPHSAA
Minsun Park - SPHSAA
Lisa Turner - SPHSAA

1997

Nicole Miyako Cherry - SPHSAA
Laura Funk - SPHSAA
Eva Marta Gergely - SPHSAA
Michelle Selvamani Ignatius - SPHSAA
Cathrine Carter Livadary - SPHSAA
Emily Ann Matchie - SPHSAA
Katrina Louise McElroy - SPHSAA
Michael David Niemack - SPHSAA
Jennifer Magen Rose - SPHSAA
Meredith Joy Tickner - SPHSAA

1996

Kristen Marie Butler - SPHSAA
Johnny Chen - SPHSAA
Lucia Szu En Cheng - SPHSAA
Alison Elizabeth Clafin - SPHSAA
Charles Eugene Le Pere - SPHSAA
Lisa Sharon Nandi - SPHSAA
Christine Susan Nielsen - SPHSAA
Frank Wei Kang Wang - SPHSAA
Briar Anne Williams - SPHSAA

1995

Amy Elizabeth Brown - SPHSAA
Yvonne B Chan - SPHSAA
Christine Chu - SPHSAA
Michael Davis - SPHSAA
Cindy A Gomez - SPHSAA
Alexandra Diannan Michael Kemp - SPHSAA
Irene Li - SPHSAA
Christopher T Mayne - SPHSAA
Lauren McMahon - SPHSAA
Natalie Claire Redmond - SPHSAA
April Marie Reese - SPHSAA
Nina Suh Schroeter - SPHSAA
Brockton H Smith - SPHSAA
Sarah Elizabeth Sweeney - SPHSAA
Jennifer Lee Wright - SPHSAA
Yue Zhong-Kang - SPHSAA

1994

Margaret E Gaston - SPHSAA
Damon Ho - SPHSAA
Tina S Lai - SPHSAA
Annette Marie LePere - SPHSAA
Robin W Owen - SPHSAA
Augustine Man Lung Shuton - SPHSAA
James Richard Uwins - SPHSAA
Ling T Wang - SPHSAA
Elizabeth L Willis - SPHSAA

1993

Ginny Chien - SPHSAA
Karin Y Chien - SPHSAA
Erin Marsh Donovan - SPHSAA
Stephanie Gates - SPHSAA
Csaba David Hunyadi - SPHSAA
Kevin Raymond - SPHSAA
Andrea T Sykeh - SPHSAA
Margaret L Wang - SPHSAA
Daniel W Withers - SPHSAA

1992

Andrea K Gaston - SPHSAA
Gayley S Louie - SPHSAA
Toby McDonald - SPHSAA
Coral M Robinson - SPHSAA
Christopher Wright - SPHSAA

1991

Kathryn Cruce - SPHSAA
Ching Yee Lu - SPHSAA
Kirsten A Smith - SPHSAA
Arnold Chen-Yuan Wang - SPHSAA

1990

Thomas Lee Blanchard - SPHSAA
Sheri Ellen Bunn - SPHSAA
Elizabeth Gergely - SPHSAA
Essa Hsinyi Hu - SPHSAA
Aaron Hess Sherinian - SPHSAA

1989

Tara M Akashi - SPHSAA
Robert Bernard Grubbs - SPHSAA
Peter See Mun Yee - SPHSAA
Yasue Yokoyama - SPHSAA

1988

Timothy F Fox - SPHSAA
Michael J Hemingway - SPHSAA
Jennifer L Rondeau - SPHSAA

1987

David Michael Schultz - SPHSAA
Jo-Lee Wong - SPHSAA

1986

Christopher Scot Harrington - SPHSAA
Karla N Tennies - SPHSAA

1985

Justine Erwin - SPHSAA
Raymond B Kim - SPHSAA

1984

Margaret Coffey - SPHSAA
Michael D Foulger - SPHSAA

1983

Richard A Schroeder - SPHSAA
Patricia Van Duivenbode - SPHSAA

1982

Kristin Kay Bartlett - SPHSAA
Glenn Desmond Chenalloy - SPHSAA