South Pasadena High School
Alumni Association - 1907-2022
*South Pas Back Then
This is a series of short stories about growing up in South Pasadena. They are mostly from the '50s-'60s as told by William 'Bill' Cleary-Class of 1970.
As new stories are posted from time to time, the newest one will be at the top of the page.
Bruce Eskander - Editor & Webmaster
(If you find any broken URL links please let me know)
Stories (not photos) are copyrighted by William Cleary-2009-2021
(Photos and videos are from the Internet and other sources)
---
McDonald's comes to South Pasadena
In the spring of 1968, a McDonald's opened on Fair Oaks Ave.
To celebrate the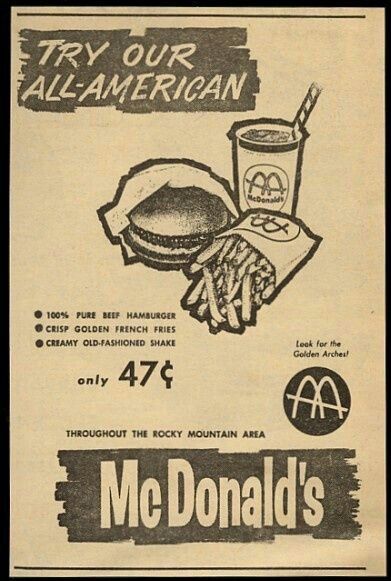 opening, the store mailed out coupon books for free food. This was a big mistake. We first intercepted these coupons at an apartment complex on Raymond Hill. The mailman had just dumped the coupons in the tray. We had free food all summer long.
Soon McDonald's became addictive to some. I had one of my high school coaches as a driver's education instructor. He gave us an option during one of our lessons. We could either drive around all morning or drive a little then treat him to lunch at McDonald's. We pooled our money and bought him lunch.
The original menu was hamburgers, filet of fish sandwiches, apple pie, milkshakes, and drinks.
In 1968 a hamburger was 20 cents and French fries 18 cents.
Some items of note when I first visited McDonald's: Guys that I knew, were now working there. Their starting salary was $1.45 an hour. They worked in 4-hour shifts. Work attire included a short sleeve white shirt, black pants and shoes, a black bow tie, and a McDonald's hat.
Girls were first added to the McDonald's crew in 1969.
---
Disneyland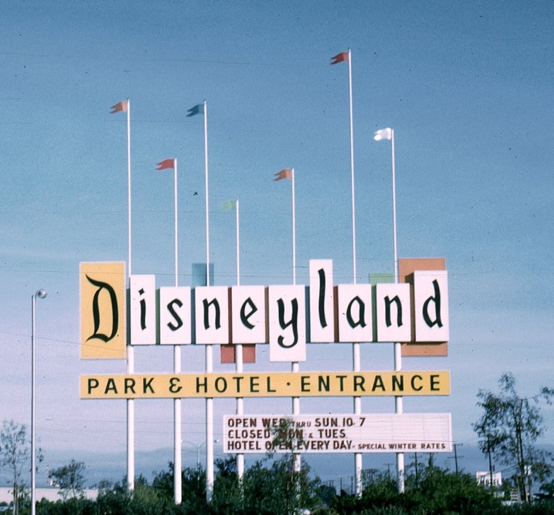 In the sixties, Disneyland was a must. I remember going with the South Pas YMCA. Everybody brought a bag lunch and parents were told the bus would be back in the parking lot at 10:00 pm. The whole chaperone thing fell apart once we got to Disneyland. The only rule was "be on the bus by 9 pm sharp."

Everyone received a book of tickets. There were never enough e-tickets.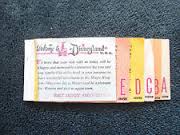 The first place we hit was Tom Sawyer's Island. The island consisted of a fort plus plenty of rocks to climb.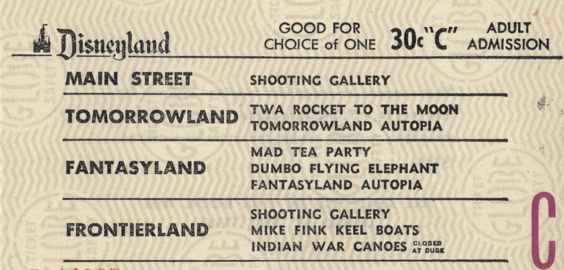 The shooting gallery was nearby and for a "C" coupon we could shoot a real BB rifle.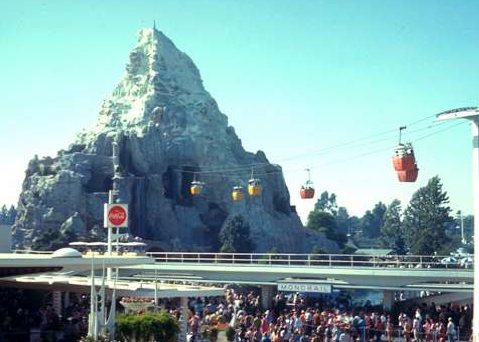 The most sought-after ride was the Matterhorn. The line was always long. We would pretend to know people and jumped in line. Usually, older boys kicked us out and back to the end of the line. Once I got to the front, I imagined being one of the ride operators. They had the coolest uniforms.
After dark, this other kid and I headed back to Frontierland. We decided to
go under a rope and explore out of bounds. We ended up walking al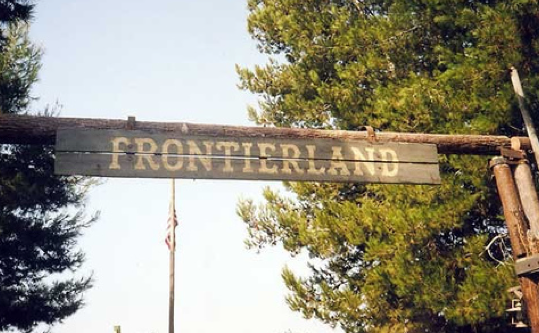 ong the lake with all the mechanical animals and Indians. A security guard spotted my friend. I hid under a cement log. I found out later that Security escorted my friend out of the park and to our bus. When things got quiet, I snuck back through the rope. I do remember all the animal noises while hiding. A little scary.
That was my last trip to Disneyland until my high school girlfriend got a part-time job there for the summer. I found out her paycheck was equivalent to my gas bill for dropping her off and picking her up.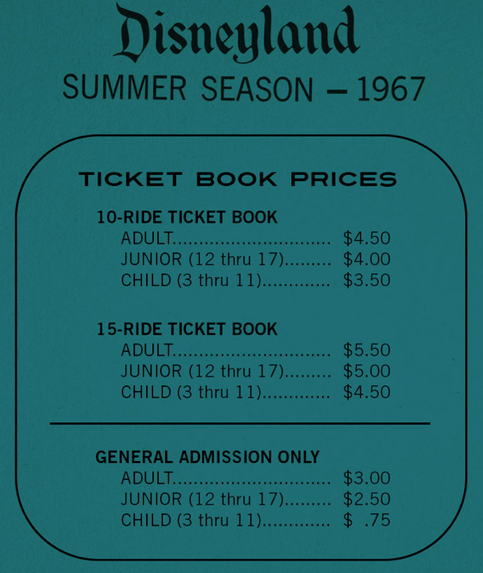 Today I still have a partly used Disneyland coupon book at home.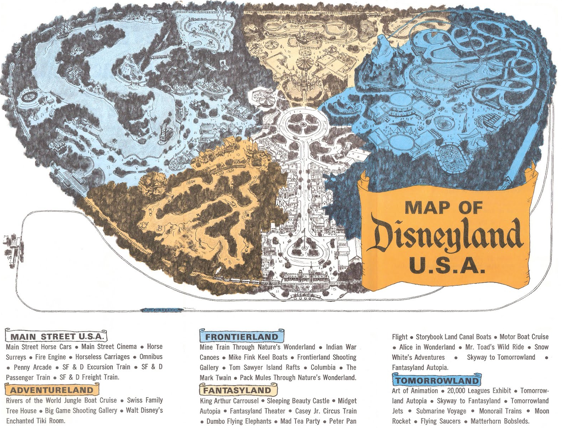 ---
Counselors
A couple of years ago my wife and I met with our son's private high school counselor. His grades were below average so we did not expect much. To our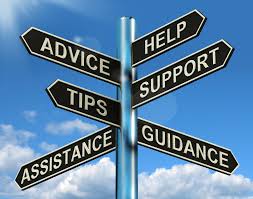 surprise, the counselor was very positive. She thought our son was terrific and reassured us that a college was out there that would fit him. The counselor set up three categories of schools; achievable, difficult, and a stretch. She recommended some schools we would not have chosen but that she had experience with. Our son ended up at a university that fit his needs and we owed it to his counselor.

I first met my SPHS high school counselor in the Spring of 1969, my junior year. I walked into her office and the first thing I noticed was a cigarette in her mouth. Obviously, administrators were allowed to smoke back then. After skimming through my records her first words were "great, another football player!"

The good news was that my mother had insisted I take difficult courses in high school. The bad news was my average grades were low as a result of taking difficult courses in high school.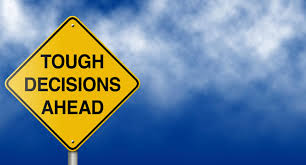 Unlike my son's counselor, this counselor did not seem to like me and said a good university would not consider me with my low GPA, and playing football would not help me out in their decision process.
I remember her dry sense of humor. In this case, it appeared to be at my expense. My son's counselor was cheerful and optimistic. My counselor appeared tired and had a "seen it all before" attitude.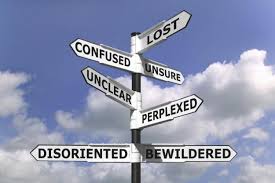 In the Fall of my senior year, I met with my counselor one last time. The meeting did not go much better than our first. My GPA improved but not enough for her to recommend a university. She directed me to a library of university admission material and said: "have at it". I am sure this counselor helped students with clear college potential but I just happened to be in her "lost cause" category. Thank goodness my mother took over and made sure I got into a good university.



My SPHS counselor experience is not part of what I'd call "the good old days".
---
#33
The Phone Call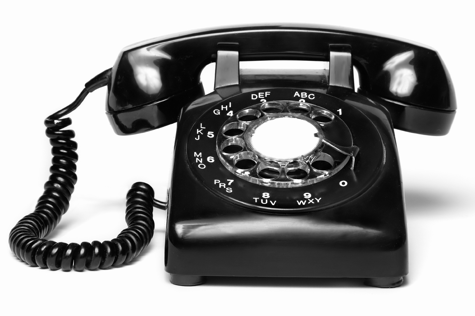 It was the fall of my senior year at SPHS. My mother answered a Thursday night phone call at around 9:30 pm. She told me it was my English teacher and followed up with "what did you do now!". I shrugged my shoulders and took the phone. The teacher asked, "Bill, is this a good time to talk? I told her that I just finished my homework and I was sitting down in front of the TV to watch "F Troop".

My teacher said she had a question for me. She first explained that she was managing the school assembly the next day. At this assembly, the school queen and her court would be announced. She told me that it was a tradition for that week's football team captains to provide roses to the queen and her court. Since I was one of the captains, I was to help hand out the roses.

I already understood this ceremony and was prepared to participate in it. The phone call was not really about this formality. My English teacher had a dilemma and wanted my advice. She asked me "is it appropriate for the other team captain and I to kiss the queen and her court while providing them roses or would it be more appropriate if we were to shake their hands?

At first, I was taken aback by this. I never would have anticipated such a question. My English teacher wanted an immediate answer. I contemplated for a few seconds then responded. I informed her that both the other team captain and I were already friends with the queen and her court. I told her a kiss on the cheek while handing flowers to the girls was quite appropriate. My teacher agreed, thanked me for my input, and wished me good night.
My response to her question was actually easier than trying to explain the phone call to my mother.
---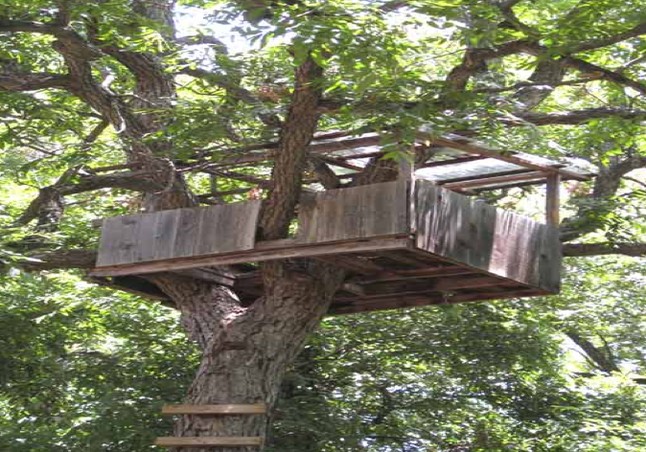 My older brother needed help building a treehouse. At age seven, I don't remember if I volunteered or was just told to help. The treehouse was being built in the jungle area of Garfield Park. This area was a heavily wooded area just east of the railroad tracks (it's not there today). We called it the jungle area because it was perfect for "Hide and Seek".

My brother had discovered a new home construction site across from Garfield Park. This was to be the source of our lumber for the treehouse. Since I was not very good with a hammer, my assignment was to haul wood from the site to Garfield Park using my Radio Flyer wagon. I was told that any loose wood was OK to take because they are considered scraps. I was also advised not to visit the construction site while men were working.

Within a week, I had delivered a large pile of wood for the jungle treehouse. My brother was happy and the treehouse was coming along. I was surprised so many nice pieces of wood were left at the construction site.

By week's end, there was a knock on our door. It was a plainclothes policeman that flashed his badge. My mother was working at the time. We gave him her work phone and he said he would call her. He wanted to ask my brother and me some questions regarding stolen property from a construction site. My brother and I got in a squad car and were driven to the South Pasadena Police Station.

While we waited for our mother to pick us up, I remember getting a "right and wrong" lecture from the policeman. I can't remember a word of that lecture. I do remember seeing the jail inside the police station. What stuck in my mind was wondering what punishment I would receive from my mother once we got home.



The visit to the police station was a walk in the park compared to what would happen at home.
---
#31
First Girlfriend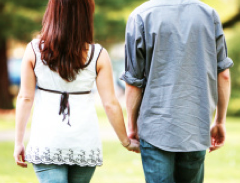 I met my first girlfriend in the Spring of 9th grade. We were on a YMCA camping trip. At that time parents didn't seem to pay much attention to what we were doing. There also wasn't much adult supervision on the trip. When we returned home, I officially had a girlfriend. I wasn't old enough to drive and I had very little money so our dates consisted of walks in the park.

I remember saving up money for a Simon and Garfunkel concert. This concert was at the Merry-Go-Round Theatre in Anaheim. My cousin drove. My best friend sat in the right front seat. I was in the back seat holding hands with my girlfriend. This must have been awkward for somebody. The opening act for Simon and Garfunkel was Herman's Hermits.

What I remember most about my first girlfriend was sitting on a wall with her at night in the park. We kissed and I remember putting my hands under her sweater. I was so nervous my hands never went above her tummy.

When summer came I was offered a job out of state. I did not write to my girlfriend. Time flew by and I remember being excited the first day of 10th grade. We were all in high school now.

I knew I was going to run into my 9th-grade girlfriend and I had nothing prepared to say. Just after the school assembly, a girl I didn't know handed me a note. The note was from my girlfriend. The note said how hurtful I was and if we weren't dating anymore, why didn't I just tell her.
She was right! Looking back, I was oblivious. Maybe I had commitment issues.
When I was little, I remember being dropped off at the home of an older woman who was my babysitter. She would iron in front of a TV all day and did not want to hear from me. Because she was mean, I began thinking of running away. The farthest I got was the top limb of her backyard tree. She could yell but not climb.

As I got older, babysitters came to the house. They were high school age and usually friends of my sisters. This was embarrassing but I got over it because they were really cute. I remember bringing out my toys one by one to show them. What was that all about?

When I started dating, my girlfriend was babysitting all the time. Some parents had a policy of no boyfriend visits and other parents didn't know better. The most embarrassing evening was getting caught on a couch by very nice parents. Lesson learned!

While in high school, I was given the opportunity to be the babysitter for three boys. I was told they tied up the last female babysitter. In interviewing for the job, I was authorized to use a belt on them if necessary. Having experience at the other end of a belt, I knew I would never resort to that.

This babysitting job ended up being a great gig. I always brought my homework but never cracked a book. We played games until bedtime. There was always plenty of coke and 7-up. We always drank the two together but I don't know why. Sometimes I was given cash to take the boys to dinner. The choice was always Twohey's or TacoTreat. My goal was to spend as little as possible so I could pocket the rest. I continued to babysit through my senior year.



The boys continued to get in trouble but not when I was babysitting. Mission accomplished!
*Photos to be added later
---
#29
Our Neighborhood
When I was five, I remember being in a neighbor's home and seeing something I shouldn't have seen. I had no idea I was intruding. The neighborhood had an open-door policy. Neighbor kids were in our home and we were in theirs. From time to time I remember being told to go home. I didn't take it personally and was back the next day walking through the neighbors front door without knocking.

I am sure our home had a key, I just don't remember ever seeing it. What I do remember, are all the different living rooms around our neighborhood. Watching TV was a group thing back then. As long as I was on the floor, neighbors didn't mind me around.
I knew the neighbor's schedule. Sometimes I would be waiting on their porch when church ended. One older boy didn't want to come to our home but always asked me to get him something to eat. I remember going to our kitchen and getting him crackers all the time. I never had one "best friend" as a kid, but the neighborhood was pretty close. Everyone just hung out together.

As I got older, the girls in the neighborhood began excluding the boys from their activities. One day my mother took my sisters and their friends to Disneyland. I waved goodbye as the woody station wagon drove off, then I began to cry.

One day a mother came to our door and accused me of going into their home when they weren't there. I denied the accusation and later it turned out that a nephew of the mother had gone into the home. It didn't matter, the damage was done and I was told to stop walking into neighbors' homes unannounced.

I remember my mother telling me that when she was a little girl, her family was robbed at gunpoint. That just did not happen in South Pasadena neighborhoods.
The only thieves I recall were my brother and sisters.
*Photos to be added later
---
#28
SPHS Head Football Coach
While in Junior High, I heard about this incredible SPHS coach. Having an older brother and sisters, I heard a lot more than most of my friends and classmates.

When I arrived at SPHS, I soon found out that he [the coach] was the most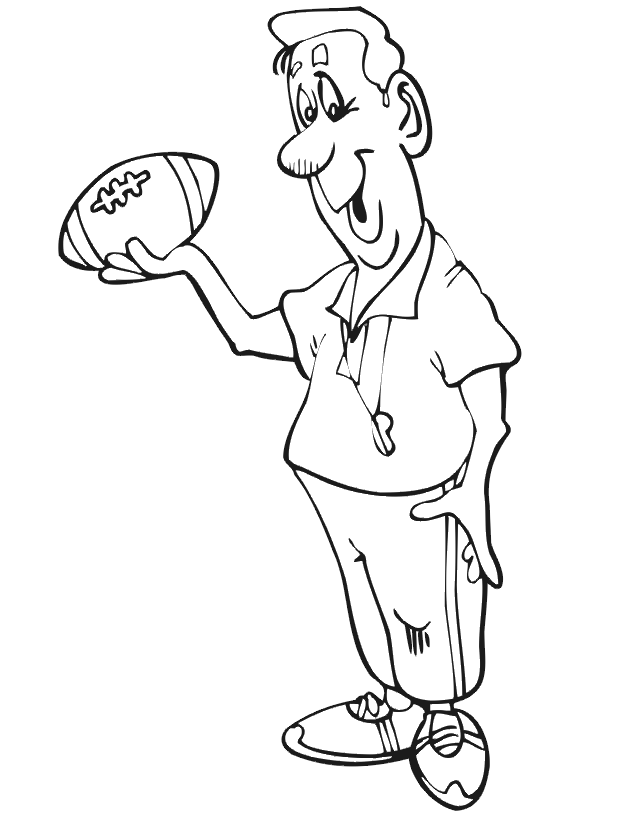 respected individual on campus. One quickly realized the respect did not come from his title but his winning record and strong personality. He was a no-nonsense individual with strong moral values. Whether you were in his classroom or on his team, he told you what he believed in and you respected that.

The Head Football Coach always wore a suit to school and
made sure his players and students dressed appropriately..

The coach had several quotes. My favorite was "man is basically lazy, some men are just more lazy than others".

I only had one run-in with our head football coach. During Spring football practice of my junior year, the coach asked players to get haircuts. Another player and I told the coach we liked our hair. The coach gave the two of us an option. Either get a haircut or perform 100 yards "bear crawls" (running on hands and feet) while adding 100 yards each day until getting a haircut.

The coach also taught a social science class. I walked into class one day and he was on his hands and knees in his suit. The coach was in the process of measuring the length of a girl's skirt with a ruler. I initially felt sorry for the coach to have to be put into this position.
It wasn't until I got older that I realized the ruler measurements were not a bad gig.
---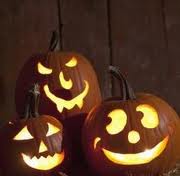 As a kid, [I thought] Halloween had not yet been commercialized. There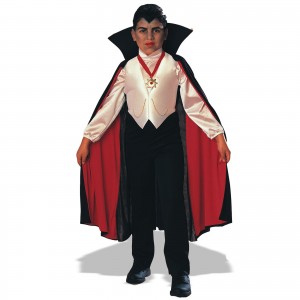 were pumpkins to carve on newspapers and costumes to make, but not many for sale. All of our costumes consisted of old clothes, hats, lipstick, and charcoal made from burning the end of a cork. The one exception was a kid on Garfield Ave. He had an incredible Count Dracula costume. He was different even without the costume.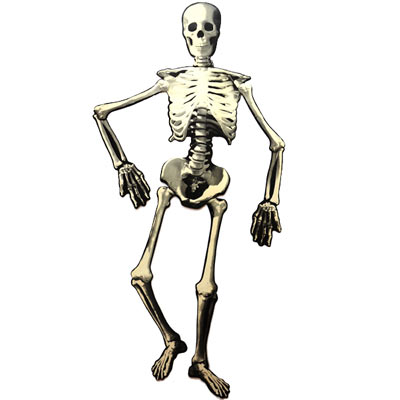 Every Halloween our family placed ahead of a manikin in our front window. A spotlight was on it. That looked cool but it must have gotten old after a while? One year the neighborhood gang created a haunted house in our garage. It must have been silly with all the paper skeletons and alike. Little kids were forced to stick their hands in the "witches eyeball broth". The broth consisted of vegetable oil and olives.

Some of the South Pas stores got into the Halloween spirit. One added Halloween waxed candy to its shelves. There were a black waxed mustache and big red lips. They tasted so good you couldn't wear them long.

The most important event was trick or treating. We went as a small group.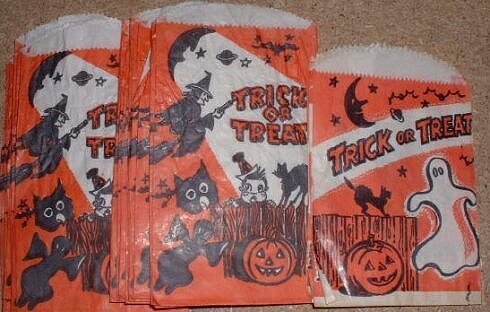 No parents! We always brought pillowcases for the loot. We started on Mission and headed south on Marengo, avoiding homes with no lights. At Monterey Road, we headed up the next street just East. Our last street was Garfield. We completed our loop in under two hours.
Because of older brothers and sisters, we separated our candy behind closed doors, usually in a den. The big candy bars were in one pile, next came small candy, then money, usually dimes. There was a miscellaneous pile. This pile was made up of items that were made. Candy apples, cookies, cupcakes, etc...
Nobody thought about checking for razorblades back then.
---
[Editors note: I don't remember many of the details about Halloween when I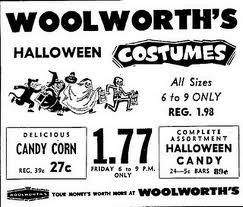 was a kid except once I made a robot costume. Everyone's memory and perspective is different. For instance, my wife, Stefanie Clark ('69) remembers the commercialization of Halloween in South Pasadena differently. She remembers huge sections of costumes and masks at Rasco's, Thrifty, Lee's Toy Town, and other stores, and a ton of Halloween goodies and treats in the '50s and '60s. She says that half masks were very popular and some were fancy with glitter, etc.]
---
#26
Safe House
In junior high, I became close friends with a boy that lived four blocks from me. He had older brothers and no dad. After a few visits to his home, I realized his mother had an open-door policy. The home always had visitors. At first, they were strangers, then they became friends. These were mostly guys but some used to bring girlfriends. All were either going to or had graduated from SPHS.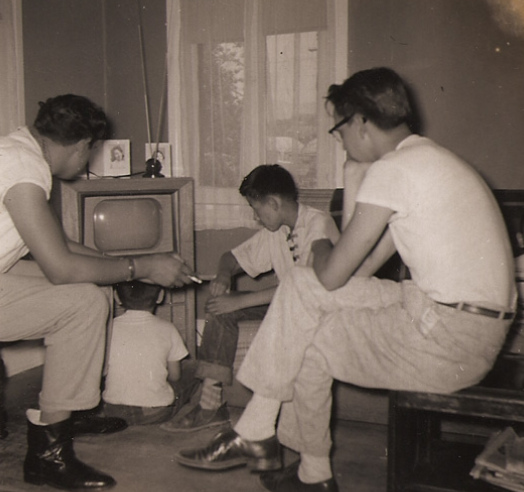 Most visitors to the house came at night because they either worked or were in school. The older teenage boys always brought beer when visiting. Some people brought drugs but they were never pushed my way. We only watched television when a sporting event was on. Otherwise, we sat around drinking beer and talking about girls and sports. The Vietnam War debate would eventually come up and be discussed among older teenagers.
If we wanted to eat something, we would go out and buy it. If we brought food back, we would buy some for others as well. Some fights broke out but they never lasted long.

Because of the open door policy, everyone felt obligated to keep the house clean. There were times we pitched in for a major cleaning. Something I would have never volunteered for at home.

For me, the house was a place to go when I needed to escape the realities of my own family dynamics. As I got older, other guys in my class started hanging out at this house. After football games, stopping by the house was as natural as stopping by Twohey's. By the time I was a senior, the house was a regular place to meet.

After high school graduation, the house continued to be a gathering place, especially during holidays when we were back from college. Eventually, my friend's mother passed away and the house was sold.
She probably never received the recognition she deserved for opening up her home to strangers (who became friends).
The 'Wash'
As a boy, "the wash" in our Arroyo Seco was a great place to explore and escape city life. The wash was more than a cement river.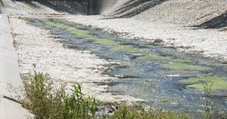 One area of the wash includes a pond with frogs and crawdads. This pond is across from the middle league field and is still there today. I learned to catch crawdads there. All one does is pull a reed from the pond and stick it in front of the crawdad. Don't know why but they clamp on every time.

If one walks north up the wash from the pond, a fork in the wash appears by the horse stables. The right fork goes to the Rose Bowl. The left fork will take you to a waterfall. In the summer we would bike down into the wash and go from the South Pas golf course to the Pasadena casting pond.
In the winter we would visit the wash in the rain. I remember the rapids made by the rain. We thought about bringing a raft but never did. Today I am reminded of our foolishness back then, especially when I read about drowning incidents in the wash during heavy rains.

There is also a mini wash where I lived. It goes through Los Flores, down Garfield, and under Mission. This wash was so slimy, we used to ride it with just blue jeans and tennis shoes.
As an adult, I biked down the wash trail with my kid to the beach. It was fun but just not the same as exploring the wash in South Pas.
---
Here's a little history about the Arroyo Seco -->
Click Here
---
In the '60s our gang was made up of elementary school-age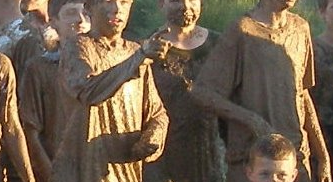 boys living near Garfield Park. The gang had no name, no initiation, and girls would have been allowed, but they didn't show up.
The meeting place was Garfield Park, rain or shine. There was no leader and no rules. We never had enough boys to play baseball but always enough for mud football. When not in the park, we were in someone's backyard.

We were never invited into anyone's home.
One summer, a kid's home was being renovated. The backyard was torn up, so we took advantage and dug tunnels throughout the yard. We would dig trenches, cover them with plywood, then cover the plywood with dirt. Even after we got in trouble, we were proud of our extensive tunnel work.

We were always trying to make money.
We would hit the sidewalks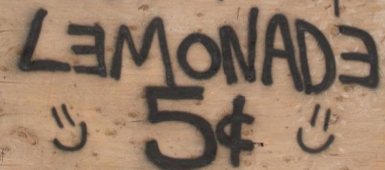 with lemonade stands and hit the alleys for glass bottles to return. Our objective was candy.
Another pastime was making wooden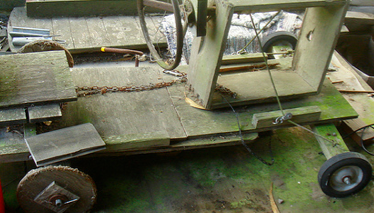 vehicles and nailing any type of wheel that was available. Metal roller skates were used extensively. We would test these contraptions on the steepest hill in Garfield Park. The vehicles usually came apart before we reached the bottom. The gang had great ideas, good intentions, but poor execution.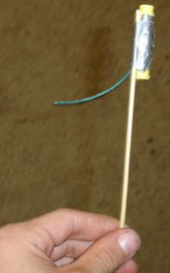 On one-fourth of July, we purchased fireworks from the Red Devil stand on Huntington Drive in Alhambra. With a boy scout knife, we disassembled the fireworks pinwheels and glued chopsticks to each powdered container, thus creating homemade rockets.

This was cool except for the small brush fires they created.



We only got into real trouble once. A mother accused us of breaking into a home. We admitted to climbing a wall and being in the yard but we did not break into the home.

We were later exonerated but it didn't matter, the damage had been done.



Eventually, we outgrew the gang and went our separate ways. To this day when I walk my dog in Garfield Park, I think of the years our gang spent playing here.
No parent supervision, no advice, and no plan. Just our imagination and a big enough park to use it.
---
Holiday Lights
In the '60s, the City of South Pasadena went all out on holiday lights and decorations. At the center of these decorations was the intersection of Fair Oaks and Mission. On each corner of this intersection stood white metal tubes of different sizes. These tubes represented candles and had white lights on top. Plastic garland and lights crossed this intersection. The rest of Fair Oaks and Mission displayed garland and lights across the streets.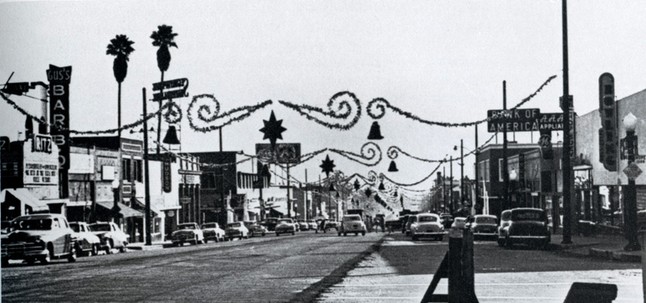 Photograph by John C. Shaw took from "South Pasadena A Centennial History" by Jane Apostol
Holiday Lights Loop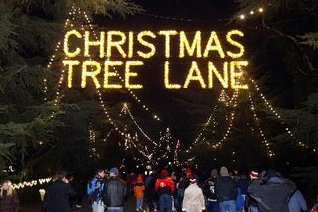 One evening during the holidays, our family would jump into our woody station wagon with a thermos of cocoa and some of us in pajamas. With the radio blasting holiday music, we were on our way to Pasadena's Christmas Tree Lane.
After the slow car tour up the lane, we headed over to the Balian mansion in Altadena. This was a "get out of the car" stop.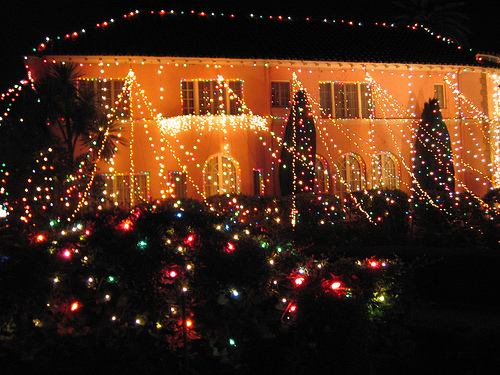 After sharing some cocoa, we headed to Hastings Ranch. Hastings was also a slow car tour with the exception of two homes side-by-side. This was a must-stop. The owners of these homes must have worked for Disney. Every character was animated and well made.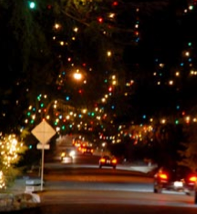 On our way home, we headed south down Sierra Madre Ave to see the lights on St. Albans Drive. I always wondered how lights could be strung on such large pine trees.

Our last slow-driving tour included Marengo Avenue, beginning south of Huntington Drive. These neighborhood lights were unique because the decorations were lit with ultraviolet lights. The street scene was different and beautiful. [It was called Black Light Christmas Tree Lane]

One year I thought our family should have yard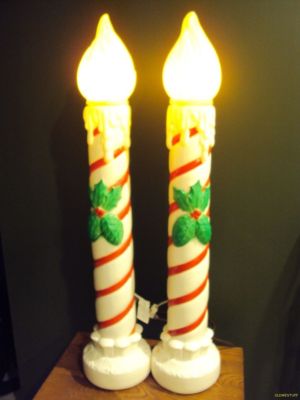 decorations for the holidays, so while at Stats in Pasadena, I found two, three-foot-tall plastic candles that lit up. I spent weekends mowing lawns to pay for them. I purchased these candles and proudly displayed them in front of our home.
Today, I ask myself "what was I thinking?".


---
Christmas Tree Lane - Altadena (Pasadena's prior to 1956)
This event claims to be the oldest big Christmas lighting event in the United States (since 1920). Turn off your headlights and drive through three very long blocks of large trees sweeping over the street, highly decorated with colored lights. Off the 210 up to Santa Rosa Ave, which is Christmas Tree Lane and ends at Altadena Dr.
Balian House, Altadena
Home to the famous ice cream manufacturer, this estate sits on 3.5 acres and is decorated with 10,000 colored lights and numerous holiday depictions. This mansion has been lit up since 1955 and is a Christmas light destination that is known far and wide.
Christmas Tree Lane, San Marino
This is the sister street to Christmas Tree Lane in Altadena. Said to be even more spectacular than the Altadena display of lights, this street is backlit with estate homes, whose homeowners have gone all out for the holidays. St. Albans road is Christmas Tree Lane.
---
The Schwinn Sting-Ray Bicycle
As a kid back in the 1960s, having a Sting-Ray bike allowed instant freedom. One could cross South Pasadena in 15 minutes. Everything was a short ride away. Middle league baseball was an easy ten minutes away with your baseball glove stuck through the tall handlebars. Returning home was longer because of the hill above the Arroyo. That hill required walking your bike.

The bike's banana seat was cool but only used going downhill. Sting-Rays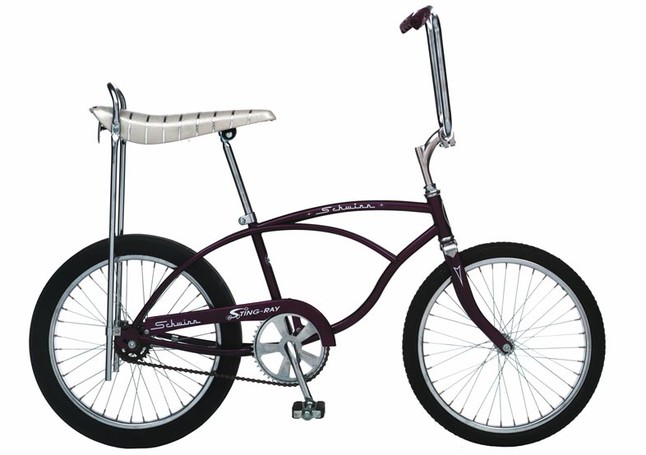 were standing on the peddle bikes. No kickstand was necessary and maintenance consisted of putting air in the tires at the local 76-Station.
Bike locks were around but too much hassle to use. For school, a canvas book bag hung on the handlebars. The unique handlebars were also perfect for hanging a paper tote sack while delivering the South Pasadena Review newspaper. Because of the low center of gravity and wide tires, the Sting-Ray was an all-weather bike. The only item needed being a raincoat.
We went everywhere with our Sting-Rays. Catching crawdads at "The
Wash" in the summer, hanging at the carnival in the fall, and working on the South Pas float in the winter. When it got dark, we rode on the sidewalks when possible. No thought of getting a bike light.

A typical summer ride with friends included riding around Garfield Park, a stop at Taco Treat, down Fremont and through the high school, then through the junior high and Marengo schoolyard, and back to Thrifty Drug Store for candy.
My Sting-Ray was a real-time-saver. On Tuesday nights I could watch "Combat" from 7:00 to 7:30 pm, jump on my bike and be in boy scout formation two blocks away by 7:35 pm. I looked disheveled but at least I was on time.
Unlike today, parents did not always drive us to birthday parties, bowling
allies, the YMCA, and school events. That also means we might not have been where we told our parents we were going. Another Sting-Ray benefit.
---
Field Trips
The two most memorable field trips in elementary school were the dairy and Helms Bakery. Both field trips had different but incredible smells.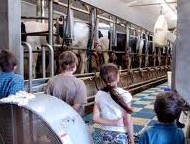 The dairy field trip centered around the machinery used to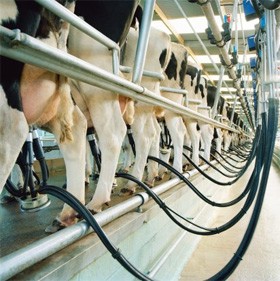 milk cows. At the end of the dairy tour, we were offered a carton of regular or chocolate milk. You can guess who drank what.
The Helms Bakery tour reminded me of the Helms truck that would visit our neighborhood. Like an ice cream truck, the Helms truck would pull over and a man would pull out trays from the back of the truck. The trays were different sizes. The thin tray had cookies on it.
---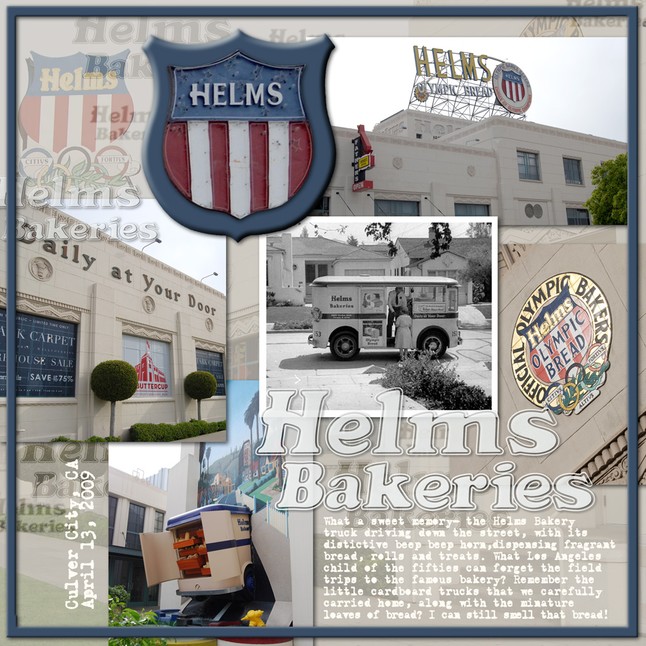 (Helms Bakeries digital layout by Stefanie Eskander-04/13/2009)
---
Visit this website ---> (HELMS) to see more historical photos of Helms Bakery starting in 1931. Click on the numbers at the bottom of the History page.
---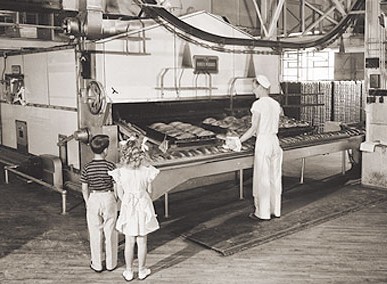 The Helms tour was supposed to teach us about "the assembly line" and it ended with handouts of a paper truck and chocolate donuts.
Click here ---> to find one of those paper trucks and hear what it sounded like when the Helmsman arrived in front of your house... way back then!

Field trips were fewer but more interesting in junior high. Our civics class sat in on a Los Angeles Superior Court case. After this session, our teacher received a letter from our parents with a little negative feedback when they found out that this particular case involved a brutal rape.

Field Trips were nonexistent in high school. This made perfect sense, knowing some of the behavior of my classmates.
---
Dances
My first dance experience was around a maypole at Marengo elementary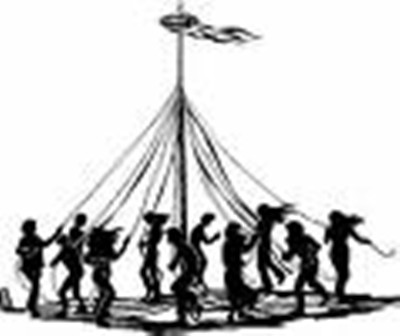 school. Maypole dancing was to be a simple exercise in skipping around a pole while weaving in and out of classmates going the opposite direction around the pole. Our class got it wrong. Our teacher was angry and we had to practice getting it right after school.

In fifth grade, we were introduced to square dancing. This was voluntary and at night. If your parents wrote the check, you were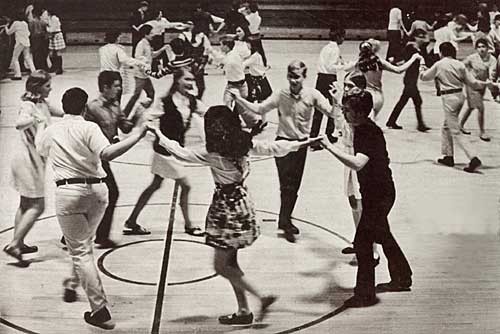 going. One benefit was a free popsicle after the dance.
Square dancing continued in sixth grade. On one dance night, the fifth-grade girls filled in for the sixth-grade girls. Our sixth-grade boys refused to dance with the fifth-grade girls. I do remember that nobody was happy that night. The gulf between fifth and sixth graders was huge.

In junior high, we had lunchtime penny hops. Several groups stood around the gym watching seventh graders dance.
The new YMCA on Oak Street had class dances. I remember my sister teaching me to dance just before the YMCA dance. She didn't teach me how to ask girls to dance. I learned to tell a girl's girlfriend that I wanted to dance with her.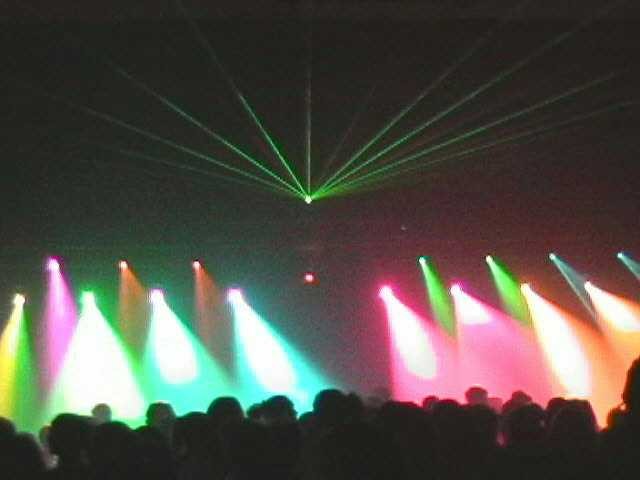 In high school, the coolest dances took place at the Pasadena Civic Auditorium. A DJ played the latest hits on a dance floor covered with strobe and psychedelic lights.
Back then, school proms were about renting a tux and choosing a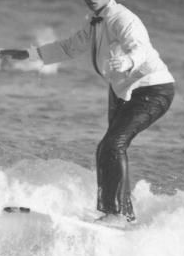 restaurant. I took a friend my junior year. We were invited to a beach house afterward. I wasn't a good surfer but tried surfing that night in my rental tux. Driving my friend home at sunrise didn't upset any parent. It was a different story when I returned my tux.
Our senior prom was in Los Angeles on Beverly Blvd... I found a French restaurant nearby and convinced a friend to double date. The menu was in French so I ordered for everyone. After I ordered, the waiter gave me a puzzling look and began removing everyone's place setting except for a small plate and spoon. That night we ate French pudding and went to the prom.
The two things that stand out in my memory (of that night) were my powder blue rental tux and my girlfriend's dad saying "No later than midnight".
---
Police Department

My first run-in with the South Pasadena Police Department was at the age

of five. My older brother and I built a treehouse in Garfield Park using outstanding lumber we found at a construction site. Apparently, these were not the leftover pieces. We received a lecture about stealing.

A few years later I was on my street shooting at birds with an air rifle. A police car pulled over and the policeman inspected my rifle. He told me to be careful with it and handed it back.



We had a gang (like Spanky and Our Gang) that hung out in Garfield Park. One day an older member said it would be cool to throw rocks at the freight train. Some of the kids threw rocks at the conductor.
The train came to a screeching halt. We saw the conductor jump from the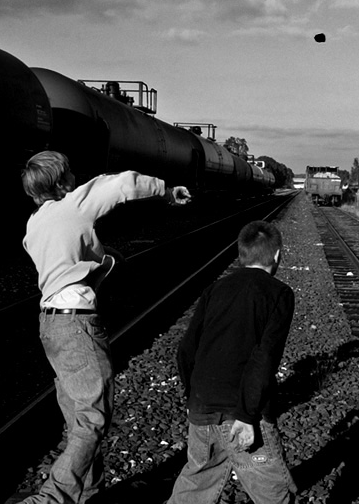 train and chase some of our gang. By the time police showed up, some of us were hidden in a storm drain under the park. Others who got caught to my surprise did not get in much trouble. We felt bad about the conductor but proud that our gang brought down a freight train.

I first realized our police department had faces when two of the officers coached the city's Pop Warner football team. They didn't appear different out of uniform. The officers still made sure we knew who was in charge. By junior high, I knew the kids whose father was a South Pas policeman.

As a teenager, I began to realize that South Pas "cops" were trying to keep us out of trouble. The worst trouble appeared to be car accidents caused by drinking. Some of the resulting injuries were bad. The accidents were kept quiet and teenage perpetrators appeared to get a slap on the wrist.



Today, we understand that South Pasadena law enforcement is more strict, and that is a good thing, or is it?
---
Running For Office

I first ran for office while attending Marengo Elementary. The night before the elections, my mother helped me with my speech and poster. She came up with the slogan "Don't be silly, vote for Billy!".

On the morning of the elections, the girl I was running against walked into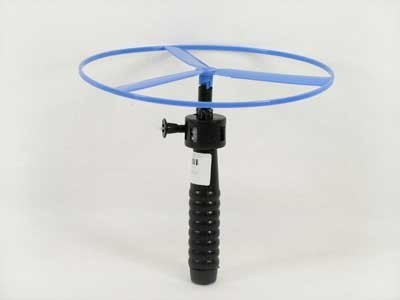 the classroom with a box. She had NO poster. I later found out her father worked for Mattel, Inc. During election speeches, she walked to the front of the class, opened the box, and started handing out plastic rocket guns that launched flying saucers. She had NO poster, NO slogan, and NO speech.

I was dead in the water!
After losing, I put my rocket gun in my pocket and walked home.



In junior high school, I ran against another girl. However, this time I had a female campaign manager. My campaign committee made election flyers

in the shape of the Playboy bunny. On Sunday before elections, we stuffed playboy bunny flyers in every locker. My election speech was compelling. It included a promise to add more vending machines on campus. I lost again by a wide margin.

In senior high school, I changed strategy and ran for an obscure position. No campaign manager, no flyers, and no speech. I won in the elections but wasn't sure what my duties were.
I do remember being told that at dances, my role was to go around notifying couples that "Y" dancing was not allowed.
---
The Plunge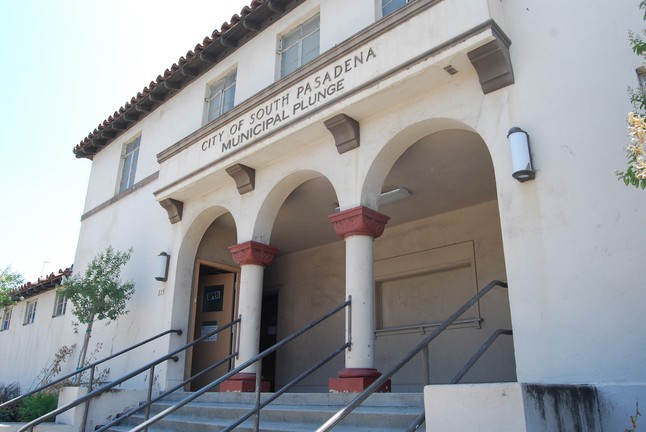 As a kid growing up in the 50s, South Pasadena was a middle-class community and there were very few private swimming pools. The city maintained an outdoor pool in Orange Grove Park named The Plunge. It was located next to the city maintenance yard.
(Here is where it was located on the map ----> click here)

The Plunge was Olympic size with a dive platform and diving board. From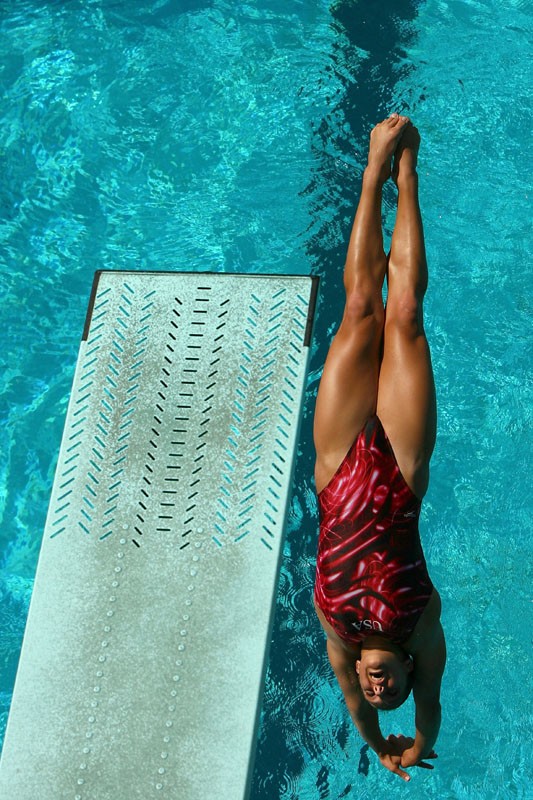 the dive platform, one could look behind and see who was playing tennis.
To get admission, kids would pay at the front desk and get a locker key. After changing, you would pin the key to your trunks. Keys could always be found at the bottom of the pool. You also had to bring your own towel.

One large South Pas family was always there so the pool's nickname was "family name" Pee Hole. I remember girls telling me that they brought gum to The Plunge to hold curtains shut when changing. The boys changing area was one open room. The only strict rule I remember was washing your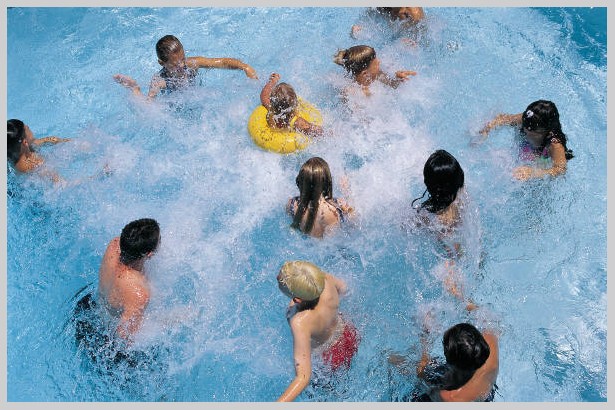 feet before entering the pool.

Years later I read about a city lawsuit involving The Plunge. The city won the lawsuit that restricted The Plunge to South Pasadena residents only. City funds are for residents' health and happiness.

The Plunge was used by South Pas schools and clubs for swimming and diving events.
All I remember is looking through the South Pasadena Review each April for the ever-changing opening date.
Missouri Opinion Letter uses a quote from the South Pasadena City Plunge Lawsuit <--Click
---
After School Fight

One day while playing in Garfield Park as a little boy, I was approached
by an older boy. He said he wanted to fight me even though I was taller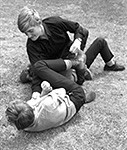 than he was.
I didn't know him and didn't know why he wanted to fight. He began pushing me and telling me to fight. Within seconds we were on the ground punching each other. This was my first fight and it was about nothing.

One day while attending South Pasadena Junior High School, a good friend of mine asked me if I would be a witness to a fight he was going to be in after school. I knew what a witness was but had never been involved in something like this. I said yes to my friend but asked why the fight was taking place. My friend told me that a kid in our class at school just kept harassing him and wouldn't leave him alone. This was hard to understand because my friend was a big athlete.

At 4:00 PM that day, my friend and I showed up in the alley behind Squires Liquor. Within minutes this smaller kid showed up with his own witness. My friend took off his jacket and asked me to hold it. No words were exchanged with the other party.

My friend stood in a boxer stance until the kid came at him. Punches connected and my friend was all over this kid and would not let up. Finally, with this kid on the ground, my friend put him in a headlock and asked him if he was going to harass him anymore. Eventually, the kid said no. My friend released him.
I shook my friend's hand, gave him his jacket, and we both went into Squires for a coke.
---
Las Flores Elementary School

If you grew up in the Garfield Park or Raymond Hill area, kindergarten started at Las Flores Elementary up on Garfield Ave. hill.

I remember walking up that hill with my Davy Crockett lunch pail.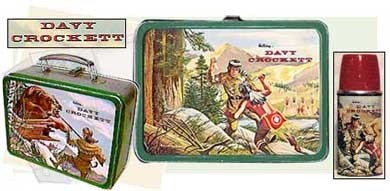 The K through First-grade school was small with a large recess playground. The school was affiliated with Marengo Elementary. Lunch tables were located on the playground right above the railroad tracks.
At morning recess we went through a fence and placed objects on the tracks. At lunch, w

e would inspect the damage done by the morning freight train. I used to sacrifice half my sandwich unless it was peanut butter & jelly.
Classroom time was pretty standard with mats and milk. I learned how to take down and properly fold the American flag.
We learned how to tell time

and paint on easels.
One day I finished my painting of a tree. My teacher was impressed but told me I was not finished and needed to paint inside the trunk and limbs. Other than my family, this was probably my first issue with an authority figure.

Sometimes the principal from Marengo would visit during recess. He always wore a suit. If he stepped out onto the yard, we would hand him a kickball. The principal would kick that ball straight into the air. We were so impressed by the height of his kick. This kicking request continued through Marengo recesses.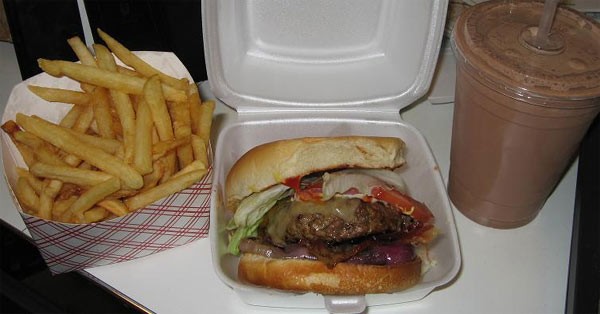 One day my mother forgot to make lunch. She showed up at lunchtime with a hamburger, fries, and a shake from DeLong's coffee shop.
This was the first time eating lunch was more important than checking the railroad tracks.



The Las Flores school site is now condos.
---
Penny Hops

I was first introduced to Penny Hops in seventh grade at South Pasadena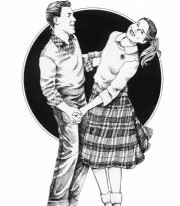 Junior High School. Penny Hops were school dances during lunchtime on the first Friday each month. They took place in the girls' basketball gym and the price of admission was a penny. The only requirement was the removal of shoes.
A record player

in the gym would blare out the latest 45 hits. The pennies collected at the door would pay for the new 45 records.

At the penny hops, our seventh graders were not shy and appeared to do most of the dancing. The eighth and ninth-graders did not dance, with the exception of a few couples that were going steady. The gym was packed with separate male and female upper-class groups.

While in junior high, I remember hearing the song "Eve of Destruction" by Barry McGuire. I had to buy that 45. I went to Dolly's Records, near our junior high. At home, I played it again and again. My older sister overheard it. She warned me that it was a Communist song and that my mother would kill me if she knew.
I hid the 45 in a special place but forgot where I hid it.
---
Ninth Grade Martian
In the fall of my ninth-grade year (1966), we had an interesting male transfer student come to South Pasadena Junior High School. This student looked different in that he had no hair. More importantly, he acted differently. Before long, he was telling classmates that he was from Mars.

He had concocted pretty interesting stories to go
along with his claim.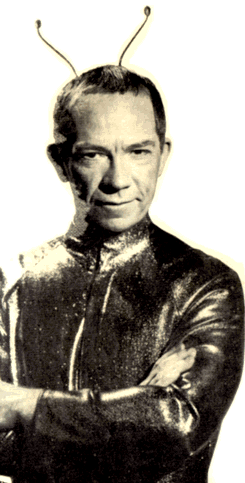 One story involved antennas that could protrude from the back of his head. Everyone in our class had a good laugh at these stories.

I took German as my language requirement in ninth grade. German was only taught at the high school, so a few of us would have to book it to the high school for our German lesson. One day I ran into my much older sister on the high school campus. She didn't say hello but asked me if I had met the Martian in our ninth-grade class.



The only real thing that impressed me about our Martian was his ability to chew his toenails with his teeth while sitting in ninth-grade English. The English teacher was not as impressed.
Editor's note: "My Favorite Martian" was an American television sitcom that aired on CBS from September 29, 1963, to May 1, 1966, for 107 episodes (Hmmm, do you think this is where this classmate might have gotten the idea for his Martian heritage?
---
Fosselman's Ice Cream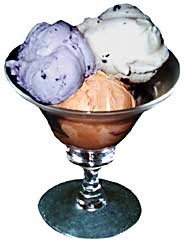 Fosselman's Ice Cream is sold in different stores and still has an ice cream shop on Main Street in Alhambra. When I was a boy, Fosselman's had a full parlor on Mission St. in downtown South Pasadena. Besides ice cream, it served hamburgers and sandwiches. I remember having a chocolate malt at the counter. The server always left a metal canister with leftover malt.



I used to play with a Fosselman boy in Garfield Park. As I got older, I remember trying to get on the Fosselman-sponsored little league team. Win or lose, the team always had an end-of-season party at Fosselman's. As a senior in high school, my girlfriend and I posed for a Fosselman's photo in the advertising section of our yearbook.

It turns out that Fosselman's was in the South Pasadena location from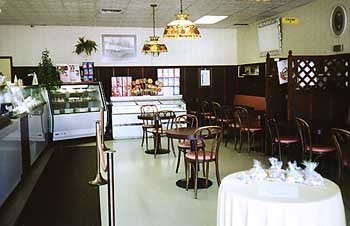 1936 - 1974. Today, a recognition plaque is located on the sidewalk in front of where the store used to be.
One memory I won't forget, Fosselman's ice cream is the closest thing to homemade ice cream.
For the history of Fosselman's and more photos ---->CLICK HERE
---
School Cafeterias

As a student in the 60's, I worked as a cashier at South Pasadena Junior High School. The cafeteria was in the basement of the old administrative building.


Lunches were pretty standard with items like sloppy joes and grilled cheese. In the morning, large delicious cinnamon buns and coffee cakes were sold. The only real excitement around the cafeteria was an occasional food fight. One year the Vice Principal was hit with a milk carton.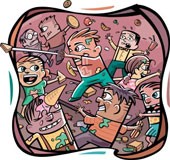 In high school, I landed a cashier job because of my SPJHS experience and a family friend working in the SPHS cafeteria. I did go through an interview and signed a document that said I was not a member of the Communist Party. My cashier position was in the SPHS teacher's lounge. This job officially labeled me as a "smack". Some teachers never had enough change for lunch. My response was easy "don't worry about it, you can pay later".

Some dances were held in the high school cafeteria. As a student council member, one of my duties was to ask couples not to "Y dance". The only vending machine, located outside the cafeteria, offered green apples and punch. The school wasn't really health-conscious at the time. A student store was open in the morning, at lunch, and after school. This small store, manned by students, sold pens, paper, and pencils.
However, its real business was selling every candy you could find at the Thrifty drug store.
---
Grad Night 1970
Two hours after SPHS graduation, the Santa Fe Special was stopped at Mission St. and Meridian Ave. The grad night theme was Hawaiian so my girlfriend and I met the train wearing matching cowboy outfits. I remember jackets and purses being checked for liquor and drugs. Nothing was found on anyone.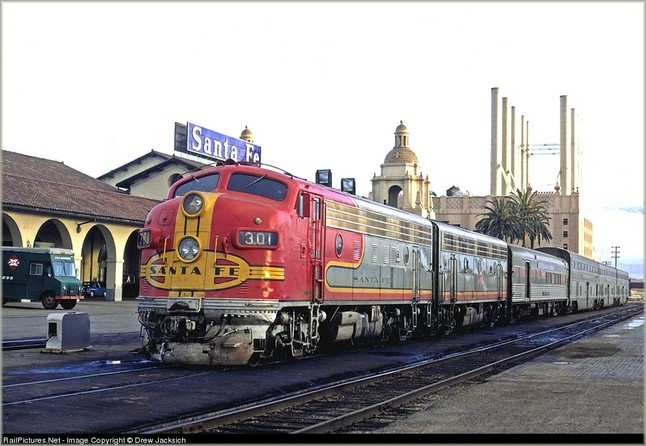 A Dixieland band was on board along with plenty of food. Our entire class talked for two straight hours to San Diego.
The train stopped at Mission Bay and we boarded buses to the Catamaran Hotel. The talking did not stop.

At the Catamaran, our Hawaii theme continued. A rock and roll band started up and food stations were everywhere. Finally, the talking stopped and classmates started dancing.
The hotel owned a paddlewheel boat that circled Mission Bay. This was a good break from the noise.

Time flew by and we boarded buses in the middle of the night for the train back to the South Pasadena Armory. The ride back was like being on a red-eye flight. We arrived at dawn to breakfast and speeches from City officials. Channel 7 News interviewed a few of us. After an hour we applauded the City and walked home to go to bed.

Last year my son's high school grad night was spent at a local miniature golf facility.
Now looking back on the SPHS grad night, I realize the tremendous amount of resources our City put into making our grad night so special.
---
Hilton's Hobby House

In the 1960s a boy's dad opened Hilton's Hobby House at 1501 Mission in downtown South Pasadena. The store sold the usual models and train sets. Model hot rod cars were a big item. What made the store unique was the slot car track in the back of the
store. Slot car races became events.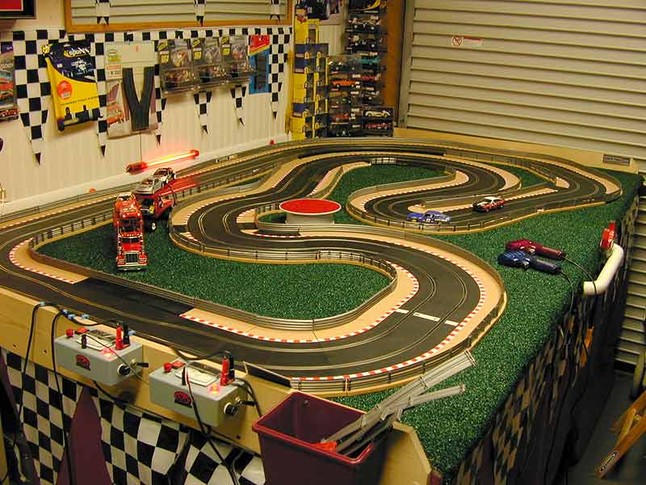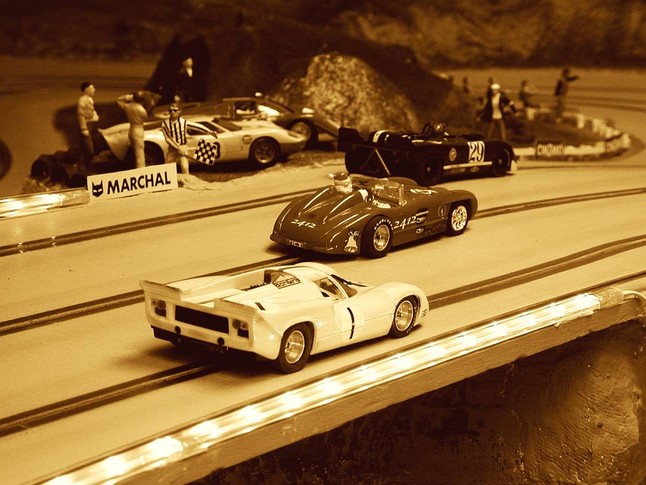 Stingray bikes were lined up all the way down the back alley of the store.
I remember Hilton overseeing the races and giving trophies to the winners.
Soon slot cars got larger and more sophisticated. The track in the store
grew and every kid now carried a kit for their slot car. Kits included spare tires, body parts, and motors.
Years later I took my kid to a birthday party at a hobby store in Monrovia. I found the same slot car track.
When offered, the kids turned down the slot car racing for video games.
---
The Kissing Game

In my junior year at SPHS, I was not dating anyone and ended up at a party in a private home. Most of the partygoers were from SPHS but not the usual straight-laced crowd I hung out with.
Sumba music was playing when I arrived. New arrivals were asked to hang out in the living room and not to go outback. Eventually, a snaking train of boy-girl-boy-girl danced in from the backyard. Upon entering the living room, the train danced around and headed back outside.
A girl waiting in the living room put her hands on the waist of the male caboose and danced her way outback. Eventually, the train came back into the living room. I put my hands on the waist of the female caboose and danced my way outback. When the snake train got to the backyard, the train stopped along with the dancing. The male teenager at the front of the train turned around and gave the female behind him a very long kiss on the lips. Once over, the female turned around and kissed the male behind her.

Now that I understood the game, I was just waiting my turn to be kissed by the cute female in front of me. When the girl in front of me finished kissing the boy in front of her, she turned to me. I shut my eyes and puckered my lips.

To my surprise, I received a hard slap across the face. Immediately I heard laughter and the dance train started making its way back into the living room. I had never slapped a female before but I did it during our next visit to the backyard.
The "kissing game" ended a few girls later after one took the slap too seriously and ran out of the party in tears.
---
Skinny Dipping

In my senior year at SPHS, I had a steady girlfriend. Weeks before graduation we were invited to a senior pool party. The home was located on a grassy bluff with the pool at the bottom of the bluff. My girlfriend
and I did not bring bathing suits and settled at the top of the bluff. The beer was flowing and our classmates were enjoying themselves in the pool.
One classmate decided to remove his trunks and before too long, all our classmates were naked, swimming and jumping off the diving board.
I looked at my girlfriend and she said: "you are not going down there!"
I didn't participate but missed an opportunity to see a different side to girls I had sat next to since first grade.
---
Scouting over the Holidays

I belonged to a boy scout troop that met every Tuesday night at 7:30 PM in the St. James Church basement. (Monterey Road and Fremont) It was difficult to be on time because the TV show COMBAT was on from 7:00 - 7:30 PM.

During the holidays our troop sold fruitcake door to door. The fruitcake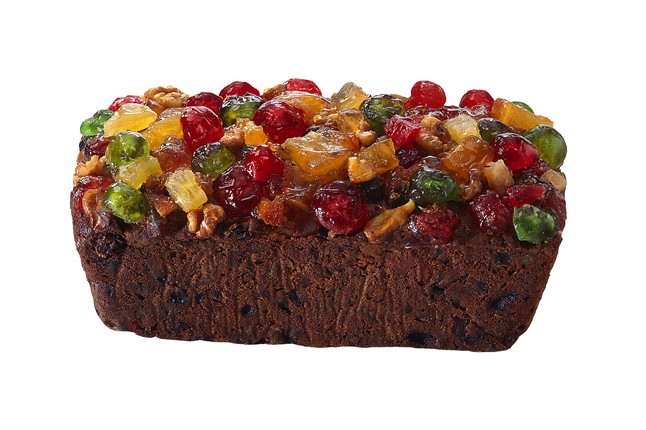 came in a brick-shaped box and felt hard as a rock. If 100 were sold, your camping week that summer was paid for. Only one scout ever sold 100. He was an obnoxious individual in and out of uniform.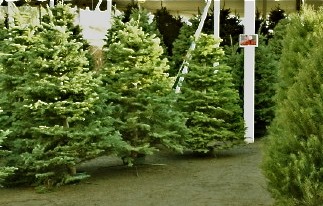 The scout troop sold Christmas Trees on a lot the South Pasadena float was being assembled. Selling trees was not bad because you could keep the tips. Gluing flowers on the float was a different story. As Christmas passed and New Years' approached, working on the float became just that. This effort was strictly voluntary and many fair-weather volunteers came and went.
One year I was rewarded for my volunteer work and was asked to ride inside the float during the parade.
It turns out they needed a light person to operate the float bubble machine.
---
The Corporal Punishment Option

At South Pasadena Junior High (SPJH) the coaches played a major role in discipline. From a student's perspective, the vice-principal of SPJH was similar to a prison warden. He always wore a suit and if, in trouble, you would wait outside his office until he called you in to explain your shortcomings and hand down punishment.
An option extended to both male coaches was "the paddle". Two thick wood paddles hung from the coach's offices under the SPJH gym. Similar paddles are depicted in the movie Animal House.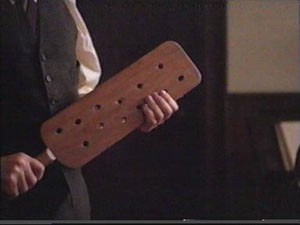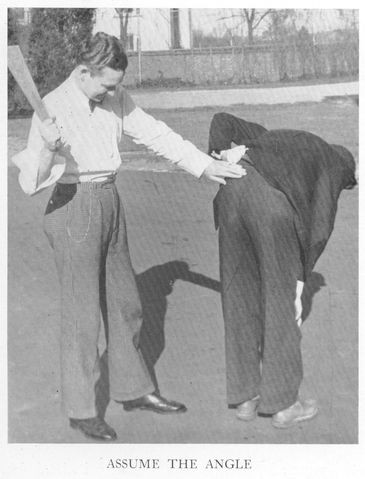 Once you know your punishment, usually after-school detention, the coaches would give you the paddle option.
This option was painful but allowed you to go to Johnnie's burger stand instead of detention.
---
Class Bully

We had a class bully at SPHS and I am sorry to say that I did not recognize it at the time. The kid was big and played on the football team. I had no run-ins with him at school but I could have. One thing I remember is that girls were attracted to him. I could never figure out why?
It was only when my son was in school, that I fully understood the power of class bullies.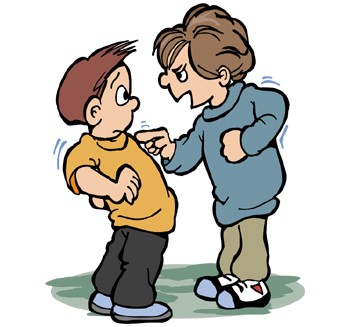 A few weeks before my twentieth SPHS reunion, I ran into an old male classmate. This classmate was slight of build and looked like he did in high school. I asked if he was going to the reunion.
My classmate proceeded to tell me that he was concerned about running into our class bully and for that reason decided not to attend.
---
Taco Treat
There was a joke at SPHS about being able to tell who worked at Taco Treat. If you had pimples all over your face, you must have a part-time job at Taco Treat.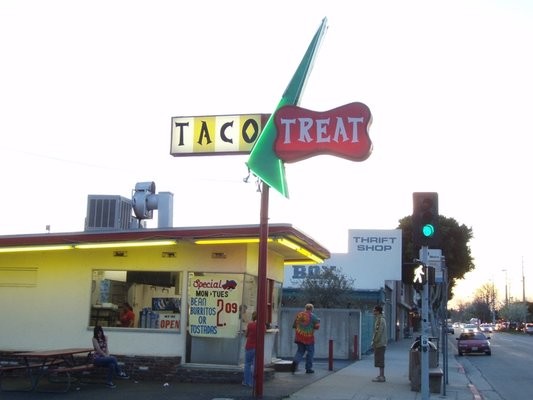 Stir up some old memories, Taco Treat is at 74 E Live Oak Ave

., Arcadia

,

CA

91066

(626) 445-9240
The photo was taken from an Internet search - posted by a patron
A buddy and I knew an older SPHS teenager that worked the night shift at Taco Treat. One day this teenager offered us free food if we took out the trash and washed down the parking lot at Taco Treat. After several nights of work for free burritos, we realized if we didn't show, our free burritos were going in the trash at the end of his shift.

Years later and after Taco Treat closed in South Pasadena, I realized what made Taco Treat so special. It was not the deep-fried bean burritos with melted cheese in the middle. It was the incredible tasting hot sauce!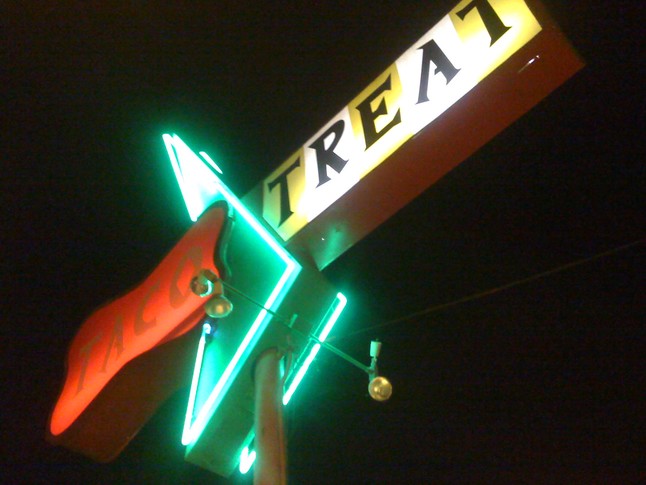 A couple of years ago I was at a Boy Scout campout in Lacy Park with my kid. I met another dad who had graduated from SPHS. Taco Treat came up in our conversation and he told me of a sister Taco Treat that was still open on Live Oak Ave. in Arcadia.
I tried it out and to my surprise, the hot sauce was the same and still incredible!
---
Scout Day at Garfield Park

Growing up next to Garfield Park was a real treat. Several events took place in the park. The most interesting was Scout Day.
Scout Day actually began the night before with a bonfire.
That night, meat wrapped in gunny sacks was placed in a pit covered with coals from the fire. The next morning scout troops from all over set up displays around Garfield Park. Teepees were set up, a rope bridge built and several competitions took place including log chopping. A long line formed for the barbeque meal.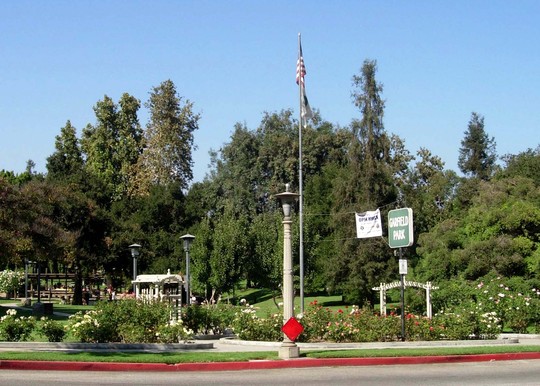 One time, three SPHS pranksters covered head to toe in mud, ran through the Scout Day crowd. They looked like aliens.
After the shock of seeing these creatures, I thought it would be great to do something like that when I got older.
---
Rialto Theatre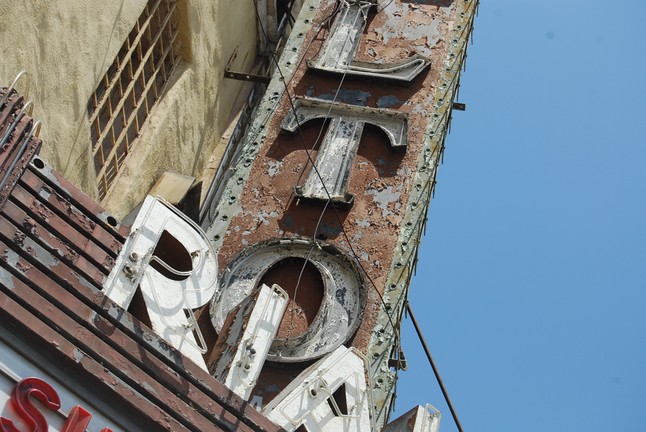 As a little boy, I used to ride my stingray bike to the Rialto Theatre on Saturday mornings. A free kid show started at 9:00 a.m. beginning with a cartoon. Occasionally, sports awards were handed out on stage. The feature films were movies like Abbott and Costello. When the movie let out, I stayed with a dozen other kids and picked up trash in the theatre. When complete, we stood in line outside the theatre manager's office. When it was my turn, I went to the office and a man in a suit signed a movie ticket voucher for me. I collected quite a few one-summer but my older brother and sisters found my hiding spot and my vouchers were gone.

I got my haircut at the barbershop on the corner of Rialto theatre. There was a small Italian restaurant named Greco's next to the barbershop. I remember checkered tablecloths and candles in wine bottles. The pizza to go was pretty good.

The balcony of Rialto was called "make out nest". I don't remember participating but I do remember hanging out in the projector room and observing the art of making out.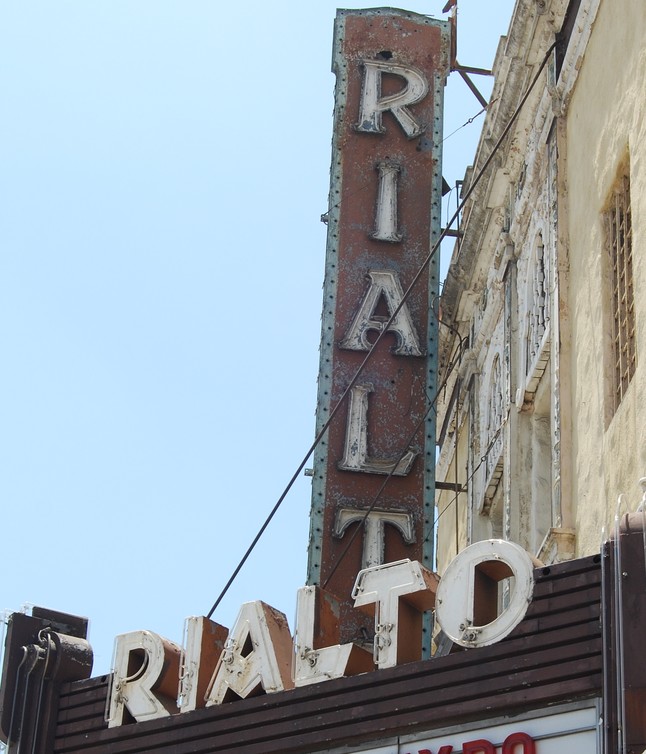 Photos by Stefanie Eskander - 2009
The best Rialto Theatre story came from my college professor - SPHS Class of '59. He and a few male classmates borrowed the school track starter pistol. On a rainy Saturday night, they staged a fake shooting in the ticket line at the Rialto. His '56 Buick drove up and they fired six blanks into the ticket line. One classmate in line fell to the floor. They opened their car back door, dragged the body into the car, and drove off.

My college professor said the subsequent murder investigation got so intense his classmates never mentioned the prank again.