South Pasadena High School
Alumni Association - Classes of 1907-2020
In Memory
Porter C "Bud" Johnson - Class Of 1961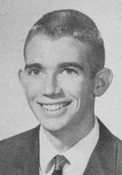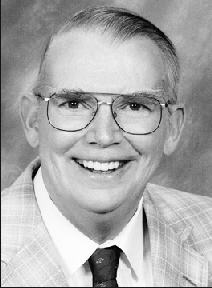 Porter C Johnson, born August 9, 1943, went to listen to the angels on April 10, 2006. Porter enjoyed hiking, having hiked the John Muir Trail while in high school. First and foremost he was a student...he loved to learn and enjoyed research. He graduated from South Pasadena High School as Valedictorian. He then went to Stanford University, graduating with a BS. He was the chess champion of Stanford. He then furthered his education at Northwestern University where he received his doctorate in Organic Chemistry.
Following graduation, Porter was employed by Mead Johnson and Bristol Meyers as a scientist doing drug research. After wandering the country he returned to the Northwest where he was employed by a pharmaceutical research company and he frequently traveled to Europe in the course of his work. He returned to Arlington, Washington, in 1987, and began working for Arlington Hardware. Both the employees and customers of the store became his extended family and he loved them all.
Porter was preceded in death by his father, Julian C Johnson; and his stepfather, Glenn L Greener. He leaves behind his mother, Nona Greener; his uncle Bud (Doris) Peterson and cousins, Marilyn (Ray) McClure, Don (June) Peterson, Dave (Sandra) Peterson, and Dan (Cary) Peterson.
The Everett Herald, April 12, 2006
**********************************************************************************
Porter C. Johnson, [Stanford] '65 (chemistry), of Arlington, Wash., April 10, at 62. He earned a PhD in organic chemistry at Northwestern U. He worked for Mead Johnson and Bristol Meyers as a scientist before joining a pharmaceutical research company. In 1987, he joined Arlington (Wash.) Hardware. Survivors include his mother, Nona Greener.

(Stanford Magazine, Sept./Oct. 2006 Class Notes/Obituaries)