South Pasadena High School
Alumni Association - Classes of 1907-2019
In Memory
Carol A Davis (Trapp) - Class Of 1940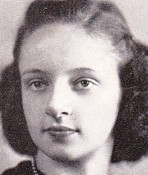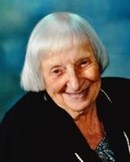 Carol Davis Trapp, beloved mother, sister, grandmother and great-grandmother, passed away on March 14, 2016 at the age of 93. She is now enjoying a reunion in heaven with her husband Dick and her son Tom.
Missing her lively presence here are her children, Kathleen (Richard), Barbara (Rick), and Robert (Gretchen); eight grandchildren and three great-grandchildren. She will also be missed by many friends of all ages. Carol was born August 21, 1922 in Pasadena, attended school and in her teens was an active Girl Scout Mariner. With a posthumous gift from an aunt, she felt blessed to attend Stanford University graduating in 1944. Following World War II she met her soon-to-be husband when they both worked for TWA. She was his supervisor, but after their marriage in 1950, she became both wife and assistant to Dick as he completed his education. For over 10 years their homes were a series of married student housing apartments. During that time they welcomed their four children. When the family re-located to San Francisco in 1965 she became a Retirements and Benefits counselor at UCSF where she made life-long friends among her colleagues.
Upon Dick's death in 1996, Carol moved to the East Bay to be near her children and grandchildren, all of whom have had the joy of her presence in their lives as they have grown up. Carol has been in failing health for the last several years, but her remarkable stamina and zest for life never waned. She continued to love family gatherings, holiday meals, and one-on-one visits until her last days.
East Bay Times, March 18, 2016