South Pasadena High School
Alumni Association - Classes of 1907-2020
In Memory
Mary Jane Eno (Deems) - Class Of 1935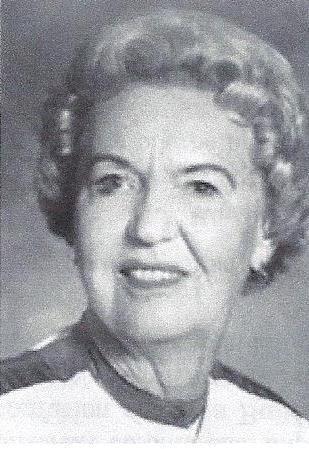 Mary Jane Eno, 94, born April 4, 1917, was the only child of Bert and Mary Eno and passed away on July 3, 2011. Mary Jane grew up in South Pasadena and graduated from South Pasadena High. She lost her father at age 12 and had to learn to drive as her mother never had a drivers license. They ate a lot of oatmeal and macaroni and cheese and took in renters during the depression to survive.
Mary Jane married Harold Gates in September 1937 and they lived in her mother's home on Marengo Avenue and raised two children: Marilyn and Roger. Mary Jane, in addition to raising her children, loved to garden, play bridge and was very active in the Christian Science Church. She was outgoing, very caring, and loved by her many good friends. Mary Jane lost her mother in 1970 and her beloved husband, Harold, in 1972. Mary Jane enjoyed traveling and took many trips with her dear lifelong closest friends, Rainie and Lynn McClintock. She married her second husband, Alfred Land in 1975. They moved to Santa Rosa in 1980 to be close to her daughter and grandchildren. Al and Mary Jane enjoyed retirement, their dog Heidi, playing tennis at Oakmont and travel with friends. After 11 enjoyable years together, Al passed in 1986. Mary Jane married Ralph Deems (SPHS '38) in 1993 and they spent many happy years together in her house in Oakmont until 2009 when she was provided care at Friends House in Santa Rosa.
Mary Jane was deeply loved by the many whose lives she touched. She is survived by her third husband Ralph, her daughter Marilyn (SPHS '59), her son Roger (SPHS '61), and her two grandchildren, Lisa and Traci, and her two great-grandchildren, Stephanie and Sarah.
South Pasadena Review, July 13, 2011