South Pasadena High School
Alumni Association - Classes of 1907-2020
In Memory
Robert 'Buddy' Melkesian - Class Of 1952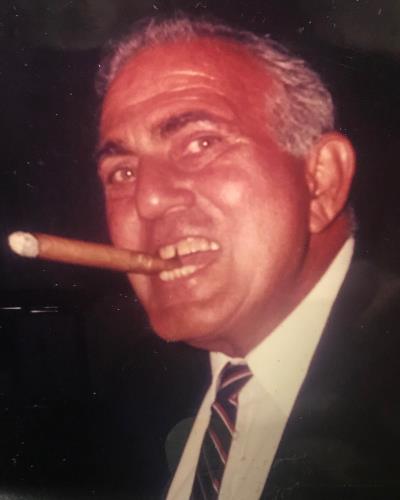 Robert Armen 'Buddy' Melkesian, 83, of La Quinta, passed away September 22, 2018 in Fallbrook, California. Buddy was born in Los Angeles February 13, 1935 to Melkes and Vera Melkesian of San Marino. He was the middle sibling to Harold (SPHS '47) and Lucille (SPHS '55). He attended the University of Southern California and Claremont University, prior to obtaining a credential in agrarian studies from University of California Davis; he was a member of Phi Sigma Kappa fraternity. He served in the US Army from 1957 to 1958.
Little did he know he met his future wife, Judie Barnes (SPHS '53), as a young boy while attending Episcopal Church in San Marino. While living in Coachella Valley as a young man farming he dated and soon married Judie. Buddy and Judie had three sons: Stan (Monica), Steve (Stefanie), and Bobby (Wendy), and six grandchildren, Bobby, Matthew, Kallie, Amanda, Connor, and Ethan.
Buddy spent 60 years in the Coachella Valley, farming grapes until his retirement in 2001. He was a past president of Coachella Valley Grape Growers League, member of the California Table Grape Commission, member of the Coachella Valley Farm Bureau, past president of the Indio Kiwanis International, and member of Palm Desert Trex fraternity.
He was preceded in death by his wife Judie in 1998. He was married for a short time to Sandy Henry. He then married his wife Carole who was with him until the end. Buddy entered perhaps his most important role in life when he became Grandpa. He was known for making his grandkids laugh by feeding the dog spoons full of mayonnaise. He regularly bragged about his grandkid's achievements and attended as many school functions that he could, bringing along his dog Rocky that everyone knew. Buddy and Carole were raising Carole's great-granddaughter Kaylynne, which gave him great pleasure and purpose in the last chapter of his life. They spent their time between the Coachella Valley, Fallbrook, and Hailey, Idaho.
Los Angeles Times, October 1, 2018