South Pasadena High School
Alumni Association - Classes of 1907-2020
In Memory
J Robert O'Connor Jr - Class Of 1935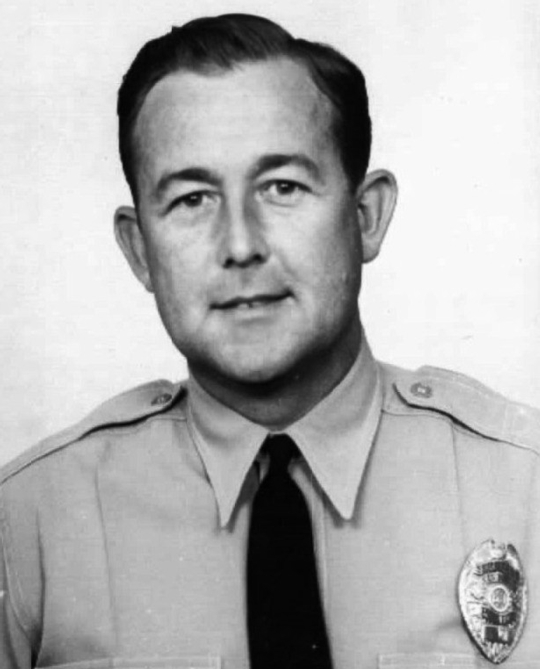 J Robert O'Connor Jr, 66, a former San Diego police officer, criminal defense attorney and retired Municipal Court judge, died December 29, 1982 at his Coronado Cays residence.
J Robert O'Connor III said his father died in his sleep. "Even though he had a history of heart problems, his death was really a sudden thing. It was quite unexpected," said the third generation attorney.
Mr O'Connor was appointed to the Municipal Court in November 1965 by Governor Edmund G Brown. He retired from the bench two years ago at the urging of his cardiologists. He twice was elected presiding judge of the Municipal Court, spending most of his time on the bench hearing traffic and criminal cases. He liked to quip that he spent 12 years putting people in jail as a motorcycle patrolman and the next 12 years getting them out as a criminal defense attorney.
In a Navy town where Purple Hearts are almost commonplace, O'Connor was the first San Diego policeman ever to be awarded the Purple Heart for 'extraordinary acts in the line of duty outside the military service.' O' Connor was shot in the side by a fleeing robbery suspect February 2, 1949 with a 25 caliber automatic. He hovered near death at Mercy Hospital for several days with a bullet lodged near his spine. He was to carry that slug the rest of his life.
Former Chief Elmer Jansen was to call the manhunt that followed the shooting the largest in the history of the San Diego Police. Sheriff's deputies and FBI officers sealed the city off looking for a 23-year-old Long Beach man, George Oliver Frazier, who later admitted the shooting following a holdup at a 30th Street cleaning plant.
O'Connor flirted with death on numerous occasions, his son said. He was defending a client on drunk driving charges in Superior Court December 6, 1959, when he was felled by a massive heart attack. Again, O'Connor's son said, doctors didn't give his father much chance of surviving. He later underwent surgery for a four-way heart by-pass and he suffered a temporary stroke at a St Patrick's Day dinner last March. But he had been feeling fine recently, O'Connor said of his father.
Mr O'Connor noted in a letter to the editor last July that he had another apparent appointment with death when ill health caused him and his wife, Tenny, to leave Miami ahead of schedule, thereby missing their planned return on a flight that crashed on takeoff at Tenner, Louisiana last July.
Mr O'Connor was born in Pasadena and was captain of his high school football team in South Pasadena before enrolling at San Diego State University. He joined the San Diego police force in 1941 and resigned as a sergeant in 1953 after being admitted to the state bar. He was following in the footsteps of his father, who served at US attorney for the Southern District from 1916 to 1918, and later had a corporate law practice in San Francisco. O'Connor's son is an attorney in Mission Valley.
He is survived by his wife, Tenny; daughter Carol Carpenter of Tempe, Arizona, son, Robert of La Jolla; step-sons Bernie Goettker of Escondido and Kent Goettker of Covina; stepdaughter, Michelle O'Connor of the home; a brother, Francis O'Connor of Solana Beach; and seven grandchildren.
The Thin Blue Line, December 1982