South Pasadena High School
Alumni Association - Classes of 1907-2019
In Memory
Theodore P Polich - Class Of 1952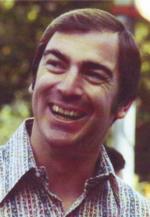 Theodore Peter "Ted" Polich, Jr., beloved husband, father, grandfather, brother, and uncle, passed away on Chistmas Eve at the age of 75. He was born February 2, 1935 in Los Angeles and graduated from South Pasadena/San Marino High School in 1952. He graduated from Stanford in 1956 and from USC School of Law in 1959. In 1960 he married Marilyn Moser and together they raised their family in San Marino.
In 1969, Ted and Landon Morris founded the law firm now known as Morris Polich & Purdy. For the next 40 years, until his retirement in 2009, Ted actively practiced law and guided the firm as it grew to 80 lawyers with offices in Los Angeles, San Diego, Irvine, Las Vegas, and San Francisco.
Ted was outgoing, full of life and, like his father before him, revered three things above all else: God, his country, and his family. He touched the lives of all who knew him and brightened each day with his big voice, hearty handshake, and loving, loyal, and generous spirit. He is survived by son Ted (Jennifer) and daughters Carey Yount (Robert), Lisanne Kern (Eric), and Crista Murray (Paul); brother Tyrone Polich as well as seven grandchildren.
Pasadena Star-News, December 29, 2010