South Pasadena High School
Alumni Association - Classes of 1907-2019
In Memory
Kathryn Stowell (Zaustinsky) - Class Of 1940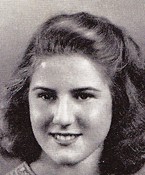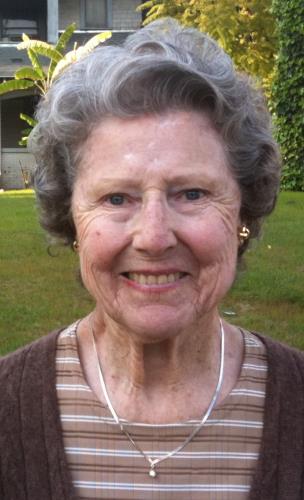 It breaks our hearts to share that our dear mother, Kathryn, passed away January 2, 2019 at the age of 95. Kathryn was beautiful, smart, kind, generous, hard-working, a wonderful school teacher, and loving parent. She countered adversity with optimism. She loved life and we loved her very much.
More than anything, Kathryn was devoted to her son Michael Austin and her daughter Karen Austin, Karen's partner Sharon Henry, and her grandchildren, Ryan, Katie, and Caroline. She did so much for us and we were devoted to her. We are shaped by her values and goodness.
Kathryn was born in Minneapolis, Minnesota, the only child of Henriette and Frederick Stowell. She adored her mother and she cherished the special loving relationship they shared. Kathryn loved Southern California, growing up in Pasadena, San Clemente, and Los Angeles, where she spent her childhood and young adult years, and then lived in San Diego more than five decades.
Kathryn was passionate about her job as a teacher. Over the years, more than 1,000 children got their start in 'Mrs Z's classroom.' With a Bachelor's degree in Education from USC and a Master's from Pepperdine, Kathryn was an accomplished educator, but it was her big heart, her care and affection for youngsters, that made Kathryn a great teacher at Hancock Park Elementary School in Los Angeles and Bay View Terrace Elementary School in San Diego. Kathryn loved the sweet five-year-olds who were eager to be in her classroom.
Kathryn grew up a child of the Great Depression and knew the pain of World War II. As a little girl, she lived in San Clemente, then a town of 500, where she stuck her toes in the ocean and played with lifelong friends. A graduate of South Pasadena High School in 1940, mom developed wonderful friendships throughout life. She loved her home. She loved that almost every day she saw the blue Pacific. She loved flowers, animals, nature, and the beauty of this world. She loved to travel, especially to Paris and Provence. She was very proud of her authentic French accent. Kathryn had a positive spirit that will always be with us. This is a woman who got a new passport one month before her 95th birthday and she used it one last time with her son for a day trip to Tijuana where they bought Mexican pastries and a nice lunch! Never mind a wheelchair and cancer. Three weeks before her death, Kathryn enjoyed a Barry Manilow concert with her daughter!
Over New Year's weekend, Kathryn's life came to an end and we said goodbye to our dear mother. We told her...we love you so much. You are the best mom. You are a beautiful woman. We cry for you. We pray for you. We will always miss you for the rest of our lives. You will be in our hearts forever.
Los Angeles Times, February 9, 2019