South Pasadena High School
Alumni Association - Classes of 1907-2019
In Memory
Jean Wilson (Kueneman) - Class Of 1952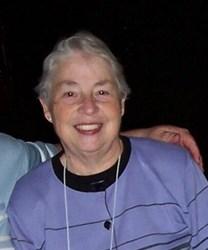 It is with heavy hearts that we announce the passing of Jean Wilson Kueneman, a wife, mom, sister, daughter, grandma, and friend to everyone she met. Jean's battle with Alzheimer's disease was courageous, however, would prove to be unsurmountable in the end and on March 21, 2015, we said our goodbyes.
Jean was born on November 2, 1933 to Percy and Estelle Wilson in Long Beach and eventually, they settled in San Marino. Growing up, her family was close knit, which yielded a special bond with her brother Bill; they remained close throughout her life. Her brother Bill will miss her, but holds sweet memories of his little sister, in his heart.
Jean's first love was dance, learning to dance from a very young age, she performed and loved all types of dancing. It was her love of dancing that would bring her and the love of her life together, in 1953. Jean and Don met through joint fraternity and sorority dances, during their time at Pasadena City College. It was dancing that brought them together and kept their spirits young for the rest of their years. They married in 1955, remaining together for 60 years. Together, they raised four children in Temple City, enjoyed life, made friends easily and were often the ones that people sought out for advice and counsel. Don's job as an engineer took the family north to Camarillo in 1979; Jean easily landed a job for a title company in Oxnard. Together, Don and Jean worked to fulfill their dream of retiring early, and did so in 1989. Moving to Tehachapi to live the retired life, they settled into their home they had planned and built from the ground up. They fell in love with Tehachapi's country atmosphere and the people that lived there. It was there that Jean honed her knitting skills making blankets and sweaters for everyone in the family with the love, patience, and thoughtfulness she possessed, it gave her joy.
Jean was the light of Don's life during her time here on earth and will remain his light in her passing. When asking Don if he is doing alright, this is his reply, "I am at peace, she can think again, reason again, talk again, walk again, and express love again." That really sums up their love for each other. Jean will be deeply missed by so many, especially the love of her life Don.
She is survived by her loving husband Don Kueneman, their kids and their life partners, Chris and Laurie Kueneman, Linda Kueneman and Julie Gregorchuk, Jeff and Alejandrina Kueneman, eleven grandchildren, seven great-grandchildren, nieces and nephews. She was preceded in death by both her parents and daughter Susi Kueneman.
Tehachapi News, March 31, 2015