South Pasadena High School
Alumni Association - Classes of 1907-2020
In Memory
John Chase - Class Of 1971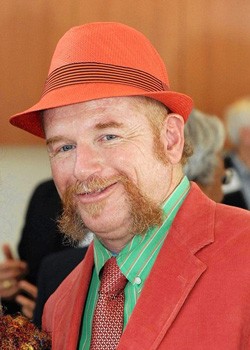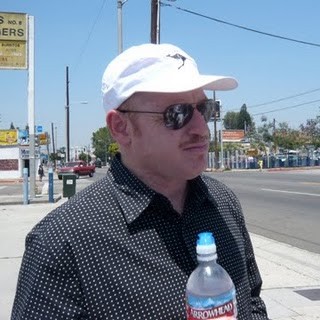 John Chase, Writer and Urban Designer, Dies at 57
John Chase, who as a writer and urban designer championed civic space and vernacular architecture in Southern California, finding poetry in stucco-clad apartment buildings, down-market modernism and overlooked corners of the urban realm, died August 13, 2010. He was 57. The cause was a heart attack.
As urban designer for the city of West Hollywood, a job he had held since 1996, Chase coaxed architects, developers, public agencies and other groups to carve out room in their projects for civic amenities, including park space, street furniture and shade-giving trees. Working for the planning department in a role that he helped define - few cities have urban designers as such - John played a significant role in the reconstruction of the West Hollywood segment of Santa Monica Boulevard and high-design condominium complexes by architect Lorcan O'Herlihy, among other projects.
Chase was perhaps best known for his writing on architecture, urbanism, planning and preservation. Many of his essays are collected in "Glitter Succo & Dumpster Diving: Reflections on Building Production in the Vernacular City," published by Verso Press in 2000. The thread connecting Chase's planning work and his writing was a fondness for the kind of architecture that hides in plain sight - an anonymity that is particularly acute in Southern California, where attention-grabbing landmarks have tended to be private houses rather than public buildings or grand civic spaces. Chase was a dedicated pedestrian who learned to read the cityscape on foot but also an urban designer with a sharp understanding of how architecture in Southern California has to acknowledge the speed and flow of car traffic. Rather than entertaining utopian fantasies about the future of cities or engaging in rarefied theorectical debates, he was interested in how the built landscapes and streets of Southern California look and work (or don't work), how they came to be and how they might be improved.
John Leighton Chase was born May 21, 1953, in Pasadena, California and grew up in nearby South Pasadena, where his family lived near houses designed by Charles and Henry Greene and Irving Gill. While studying art history and architectural history at the University of California, Santa Cruz, Chase was drawn into debates over development and preservation, and covered city planning meetings for the campus newspaper. Shortly after earning his degree, he self-published his first book, "The Sidewalk Companion to Santa Cruz Architecture." It was reissued by Paper Vision Press in 1979. Later he moved on to UCLA, where he earned a master's degree in architecture in 1980.
Throughout his adult life John grappled with what he called "the problem of making a living." He published his second book, "Exterior Decoration: Hollywood's Inside-Out Houses," in 1982. Torn between his desire to write and an interest in less solitary and more reliable employment, he worked variously for Disney and for several architecture firms and briefly, in 1985, as architecture and design critic for the San Francisco Examiner. From 1989 to 1996 he operated an architectural consulting firm.
John was an avid contributor to debates about planning and development across Southern California. Nearly every writer on architecture and design in Los Angeles knew him as a reliably perceptive and entertaining e-mail correspondent. When he wasn't taking part in a panel discussion or a civic meeting he could be found in one of the front rows at such events, always easy to spot because of his elaborate color-coordinated outfits. Indeed, John cultivated a public persona that was flamboyant but also approachable. Like those stucco boxes he wrote about, he was a hedonist and a pragmatist both - a down-to-earth dandy, an earnest provocateur.
John is survived by his husband, Jonathan Cowan; a sister, Laura Chase; and two nephews and a niece.
Los Angeles Times, August 18, 2010
---
Remembering the Big, Wonderful Life of Urbanist John Chase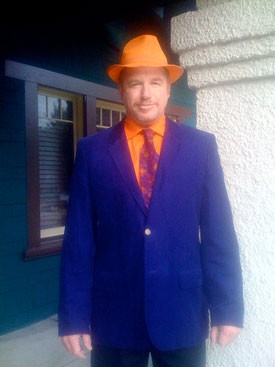 Monday, August 16, 2010, by Adrian Glick Kudler
On Friday afternoon we received the shocking news that West Hollywood's urban designer John Chase had passed away that morning. We were both left reeling from the news. How could John--a man so vibrant, so funny, so…alive--be gone?
Last week when Curbed posted the news, the item called John "a good friend to Curbed editors past and present." We consider ourselves extremely fortunate to be two of those editors. However, John wasn't just a friend. He was a mentor and an inspiration. What is truly remarkable is that so many of us feel like we had John's undivided attention. His unwavering support. His steadfast patronage.
While we have received hundreds of emails from John--some of them tips, some of them links to NSFW sites he thought we'd find funny (and always did) – it wasn't until we heard him speak at de LaB's first City Listening that we met face-to-face in December 2008. It was, as they say, the beginning of beautiful (and far too short) friendships.
We heard John speak many more times after that, and were always impressed by John's passion for the prosaic. He was able to find beauty in the everyday. And he truly, unapologetically loved Los Angeles. His passion was infectious. He helped us appreciate LA's vernacular--its stucco, its dingbats, its bungalows. To say that John loved camp is misleading. It implies a winking nod towards the vulgar and a certain distant irony. John's love for the "vulgar" was far more sincere.
John was also a maximalist. Not just his design aesthetic. Or his sartorial taste (John was the quintessential dandy). He did everything maximally. His generosity was boundless. His intellectual curiosity vast. He wanted to know everything--what were we working on? Where were we going? Who were we seeing? John's attention to our personal and professional lives was flattering and spoke to his genuine interest in the lives of others around him. He invited us into his home, out to lunch, to events he thought we'd enjoy. His openness and honesty was extraordinary (made even more so when you stop to consider his day job required him to be a bureaucrat).
Perhaps John's greatest trait was his belief in others when they didn't believe in themselves. We know we're not the only ones who made dismissive comments about something we were working on, and John would insist it was important, that what we were doing could make a difference. We know many other writers in LA who interacted with John the same way. His love and support felt unconditional. We know we're not the only people in LA who can say John, long after his passing, will continue to be an inspiration to us all. [Image via Gelato baby] -Former Curbed LA editor Marissa Gluck and editor emeritus Josh Williams