South Pasadena High School
Alumni Association - Classes of 1907-2018
In Memory
Joseph Bajorek - Class Of 1969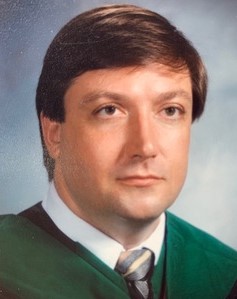 Joseph Bajorek was born in Buenos Aires, Argentina, March 17, 1951, to Rosalia and Jerzy Bajorek. His father died an early death when Joe was three years old. His mother immigrated with Joe and his brother to Los Angeles when Joe was 10 years old. Joe died in Siesta Key Florida, November 19, 2018.
Joe attended the California Institute of Technology, graduated with a BS in biochemistry from UCLA in 1973, and earned a PhD in neurosciences in 1981 from the UCLA Brain Research Institute. The results of his research at that time were described in over 20 publications exploring the treatment and understanding of seizures, effects of alcohol on hypothermia, and women's hot flashes in menopause.
Joe received his MD degree from the University of Miami in 1989, and did his neurology residency at UCSD, 1989 - 1993. He practiced neurology at Alvarado Hospital in San Diego, 1993 - 1996. Later in Ashland, Kentucky, he had a private practice working with regional hospitals such as King's Daughters Medical Center and Our Lady of Bellefonte Hospital. In 2010 he organized and became Director of the Stroke Center at King's Daughters Medical Center. He organized support groups for Parkinson's, stroke, epilepsy, and MS. He also taught peer symposiums on these subjects. For the past year he has been working part time at Our Lady of Bellefonte Hospital.
In addition to his professional accomplishments, Joe was an avid snorkeler, sailboarder, hiker, skier, and cyclist. Everyone found him available and encyclopedic for discussion on any topic. He was loved by all who knew him: family, friends, coworkers, and patients. He was known as an excellent diagnostician and the most caring of practitioners. Since moving to Florida he became involved in environmental and human rights activities. He will be greatly missed by all.
Joe is survived by his wife of 45 years, Terrie Ann Bajorek; his son Alexander and his wife Amanda, son Michael; and brother, Christopher H Bajorek.
The Independent Online, November 2018