South Pasadena High School
Alumni Association - Classes of 1907-2019
In Memory
Lawrence B 'Larry' Hughes - Class Of 1953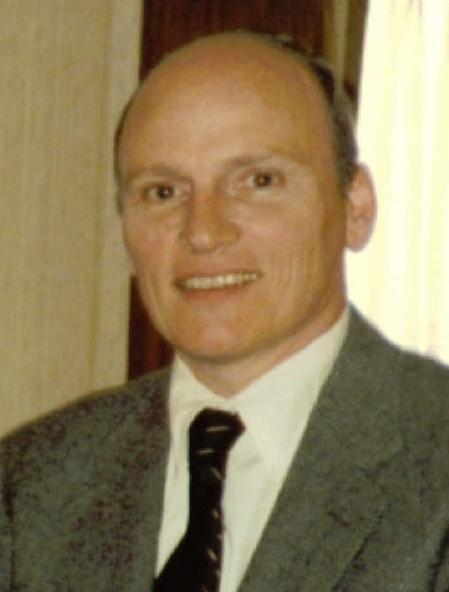 Lawrence Brooks Hughes, 75 of Marshall, Michigan, died August 9, 2011 at Bronson Hospital in Battle Creek, Michigan.
Larry was born in Chicago, January 27, 1936, the second child of Alexander Hughes and Caroline Brooks. He grew up in Westport, Connecticut, and traveled to Marshall every summer to enjoy the small-town life and fun times at Lyon Lake. Every year he looked forward to seeing his many cousins and doting grandparents, Harold and Gladys Brooks.
Larry graduated from South Pasadena-San Marino High School in South Pasadena, California in 1953 and attended the University of Southern California. He later enlisted in the U.S. Army where he worked as a typist in the motor pool in Stuttgart, Germany. After military service, he worked as an accountant on Johnston Island in the Pacific for Holmes & Narver, a civilian company that ran top-secret government projects. In the mid-1970s, when his beloved grandfather could no longer run the family business, Larry took over as president and general manager of the Brooks Rupture Appliance Company in Marshall. He sold the Brooks Building to Oaklawn Hospital in 1997 and closed the business a few years later.
Larry married Carolyn Cooper of Marshall in 1982. They had two daughters: Virginia Cooper Hughes, of Brooklyn, New York, and Charlotte Cooper Hughes, of Grand Rapids, Michigan.
Larry never lost his fantastic memory, quick wit or gentle nature. He was a prolific writer, and was proud of his contributions to books written about the history of Marshall and its architecture. He was always eager to jump into a discussion about politics, world affairs, or history (especially that of his own family). He collected original Currier & Ives lithographs and old Marshall memorabilia. He was an avid bridge player, but his favorite pastime was making bets, whether on horses or the stock market.
He was a member of the Marshall Historical Society and served two consecutive terms as treasurer. He was also a member of the Marshall Rotary Club for many years, serving as president for one term. In the 1990s Larry helped launch a political group in Marshall called "Citizens for Improved Government" (CIG), which published an unapologetic newsletter advocating for changes in local government. In his later years, Larry fired off articles to a similar publication, the Marshall Mirror. He had strong convictions, which he was happy to share with anyone who would listen. He was told more than once, "you are way ahead of the times, Larry."
In addition to his immediate family, Larry is survived by a sister, Caroline "Linnie" Hughes Blattner (SPHS '55) of Ferndale, California, and a brother, John Craig Hughes of Portola Valley, CA. His oldest brother, Alexander "Brooksie" Hughes (SPHS '52) died October 2010.