South Pasadena High School
Alumni Association - Classes of 1907-2020
In Memory
Arthur John Cleary - Class Of 1964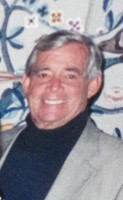 Arthur Cleary, born August 9, 1946, died June 24, 2013 in Palm Desert, California, from lung disease. He was 66 years old.
Art was a great athlete and attended SPHS from 1960 to 1964. He was on many of the championship teams for football, baseball, and basketball during those years and had the greatest respect for Coach Ray Solari and all of his fellow teammates. Art went on to play professional baseball in the minor leagues and then to serve his Country in Vietnam. He shall long be remembered for his love of country and for his love of SPHS. He shall be missed by many.
Art is survived by his sisters, Sarah Cleary Bennett '66 and Robin Cleary Parsky '67; and brother William W Cleary '70. Donations may be made to the SPHS Alumni Association in his name.