South Pasadena High School
Alumni Association - Classes of 1907-2020
In Memory
David R Hall - Class Of 1970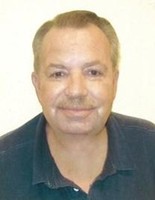 Dave (April 4, 1952 - May 7, 2014) was a native Californian and a free spirit. His passions included his wife and children, music, animals, golf, basketball, and poker. He played all competitive sports. Since the 70s, he was a member of the Southern California Youth Chorale and sang around the world. He has always stayed in touch with the Chorale.
In the 1974 he graduated from Westmont College in Montecito. He was a life guard and he and Sally often would escape to Santa Monica and San Diego to stay by the ocean. They went on cruises to Mexico, Alaska, and the Caribbean.
As a long-time member of Sunland Neighborhood Church, he often sang baritone or base in the choir and special performances. Always having a young spirit, Dave returned to piano lessons recently and performed for his friends. Dave made friends with everyone he met. He was Sunland's Santa Claus for over a decade at Century 21 and wherever asked to be. In Sunland Tujunga, the Business and Professional Women recognized him with the Niki Award and he also served as president of Kiwanis for two years. He was kind, always had a joke, and made everyone laugh and smile. Dave had an entrepreneurial spirit and was always available when someone needed help.
Dave is the son of Helen and Omer Hall, both deceased. He is survived by his wife, Sally; children Amber and Jimmy; and his sister Gerry Blumberg of Tucson. We will miss you always.
Dignity Memorial, May 2014