South Pasadena High School
Alumni Association - Classes of 1907-2020
In Memory
Robert Hallock - Class Of 1964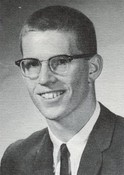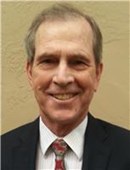 Robert 'Bob' Hallock, 72, died at home on December 31, 2018 after a long and courageous battle with multiple myeloma, his loving wife and daughters by his side. Born in Alhambra, California, February 26, 1946, he was the son of the late Edwin and June Beebe Hallock. Bob was raised in South Pasadena and attended South Pasadena High School. He went on to graduate from Cal State LA in 1969 with an accounting degree and first worked as a CPA.
After relocating to San Diego in 1973, Bob eventually became a successful executive, partner, project manager, and consultant for several real estate development and investment companies. He was most recently a partner and executive with Bridge Investment Group.
Bob was a passionate and skilled golfer, loved the ocean and all types of sports and outdoor activities. He also enjoyed concerts, movies and the theatre, spending time with his grandchildren and other family members, walking his dogs and traveling with his wife, family, and friends. He was an active member of the Community Bible Church in San Diego.
Bob is survived by his wife, Lynnell Flynn Hallock (SPHS '65), daughters Cynthia Hallock Deegan and her husband Glenn of Milton, Massachusetts, and Sara Hallock Sanders and her husband Drew of Alamo, California; and five grandchildren; as well as three sisters, Janice Hallock Graves (SPHS '59), Patricia Hallock Hawkins (SPHS '61), and Margaret Hallock (SPHS '65); and one brother, James Hallock (SPHS '67); and many nieces and nephews.
San Diego Union Tribune, January 6, 2019