South Pasadena High School
Alumni Association - Classes of 1907-2020
In Memory
Agnes "Angel" Mayes (Baker) - Class Of 1961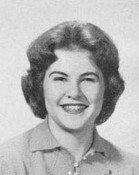 DENVER, COLORADO - Angel S Baker born in Elmhurst, Illinois on February 16, 1943, passed away May 13, 2009. She is survived by her three children; Amanda (Ed) Lacz of Englewood, Bradley (Laura) Baker of Billings, Montana, Douglas Baker of Denver, her identical twin sister Maude (Orville) O'Connell of Weldon, California, mother Agnes Mayes (Dickten) of Ridgecrest, California and brother, Herman (Delores) Hoffman of Ridgecrest, California. She also leaves behind two grandsons and four granddaughters; nieces and nephews.

Angel was a long time resident of Colorado and Montana, returning to Colorado to live out her last years. She enjoyed playing cards and loved watching birds from her kitchen window. She was an Order of Eastern Star member for forty eight years.

Memorial contributions, in memory of Angel Baker, may be made to The Denver Hospice, The Rowan Community Center, and American Lung Association.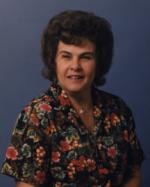 I'm Free

Don't grieve for me, for now I'm free.
I'm following the path God laid for me.
I took His hand when I heard him call,
I turned my back and left it all.

I could not stay another day,
To laugh, to love, to work or play.
Tasks left undone must stay that way.
I found that place at the close of day.

If parting has left a void,
Then fill it with remembered joy.
A friendship shared, a laugh, a kiss.
Ah yes, these things, I too will miss.

Be not burdened with times of sorrow,
I wish you the sunshine of tomorrow.
My life's been full, I savored much,
Good friends, good times, a loved one's touch.

Perhaps my time seemed all too brief.
Don't lengthen it now with undue grief.
Lift up your heart and share with me.
God wanted me now. He set me free.

Author Unknown