South Pasadena High School
Alumni Association - Classes of 1907-2020
In Memory
Diana M Patrick (Fry) - Class Of 1961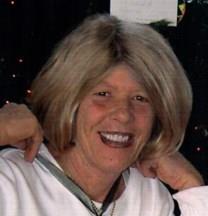 Diana Patrick Fry (June 5, 1943 - January 29, 2018) was born in Jacksonville, Florida, and grew up in South Pasadena. She attended the University of Montana and graduated with a BA in elementary education. While in Montana she met Patrick Sweeney, and they married in Missoula in 1964. Rick was an Air Force JAG lawyer and they lived in New Jersey, Greece, California, and Michigan. Along the way they added Shana, Charles, Michael, Darrel, and Robbie to their family. Some of Diana's military adventures included throwing unforgettable parties for five-star generals and their wives. She also never forgot the extraordinary time she and Rick spent stationed in Greece, a place where she felt at home among the warm people and sun-drenched landscape. Rick and Diana divorced in 1979, but remained friends their whole lives.
Diana married Charles Fry in 1979 and they made their home in Boca Raton, Florida. Diana was a sun-loving beauty, and on a senior year trip to Hawaii she was cast as an uncredited extra, playing a 'beach bunny' in Elvis Presley's Blue Hawaii. She remained a devoted fan of 'the King' her whole life. Diana's charisma undoubtedly also served her well during a summer stint as a roller-skating waitress at the A & W in Hardin, Montana after she and Rick were married.
Diana was a hard worker. While raising her family in Boca Raton, she cleaned houses in Century Village, and made a number of lifelong friends there. In addition to raising her own five children, Diana also babysat many neighborhood children. During this time she became a successful eBay trader, and compiled an impressive and infamous collection of Barbie dolls and Beanie Babies. Diana helped the J & R Landscaping Boca women's softball team score a perfect 10-0 season in 1983.
Diana was irascible, smart, and had an irreverent and memorable sense of humor. Despite her failing health in recent years, she remained interested and delighted in her children's and grandchildren's lives. Diana loved football and hockey, and enjoyed cheering on the Florida Panthers and Miami Dolphins with her son, Robbie.
Diana was preceded in death by her parents, John and Jean Patrick, her brothers, Bill (SPHS '63) and John Jr; her ex-husband, Patrick Sweeney, and husband Charles Fry. She is survived by her daughter Shana (Paul) Silvestri, son Charles Sweeney, son Michael (Laura) Sweeney, son Darrel (Mary) Sweeney, and son Robbie Sweeney; seven grandchildren; and brother, Doug Patrick (SPHS '62).
Dignity Memorial, February 2018