South Pasadena High School
Alumni Association - Classes of 1907-2020
In Memory
Diana Fay Stoney - Class Of 1961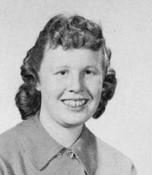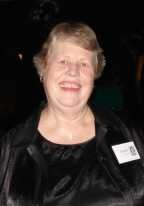 Lifelong Resident and 710 Freeway Fighter Passes Away

Diana Stoney, a lifelong resident of South Pasadena, passed away June 8, 2010, of complications following cancer surgery.
Stoney, who was born December 31, 1942, was well known as a staunch 710 Freeway fighter. She spent countless hours over a 20-year period setting up and manning booths at street fairs to fend off the proposed freeway. She often expressed her concerns about the proposed freeway as a vocal activist at City Council meetings and helped decorate the Citizens United to Save South Pasadena entry in South Pasadena's annual Fourth of July Parade.
Stoney also served as secretary for the 710 Westerly Route Committee as a longtime member of Citizens United to Save South Pasdena. In addition, she proudly served on the South Pasadena Transportation Committee.
Until her illness, she was a valued employee for more than 20 years at Grimes Surveying Company and an active member of the American Theatre Organ Society.
Many will remember her for always lending a helping hand to neighbors, friends, co-workers, and fellow volunteers. Stoney's love of animals was legendary, some saying her five cats were her "family."
Diana is survived by her brother, Richard T. Stoney, her cousin, Patricia Fish Scialla, many friends, and her beloved cats, Buffy, Cindy, Gidget, Velvet, and Violet.
South Pasadena Review, June 16, 2010


**********************

I have many wonderful memories of Diana, starting at Marengo School in Blue Birds, going camping at the top of Fair Oaks Avenue with the Camp Fire Girls, and later our own class reunions. I remember how excited she was to be working with her brother helping restore the old theater organs. And at our 45th, standing in Joanne's carriage house talking about South Pasadena's continuing fight against the 710 Freeway Extension, a battle fought nearly as hard as she must have been battling this latest overwhelming illness.
To attest to Diana's dedication & tenacity, her name is found amongst a host of other SP notables and "Freeway Fighters" in Rick Thomas' book about
South Pasadena
. I cannot pass by her street, that lovely little storybook lane, Avon Place at Oxley (my route to school for 9 years), without thinking of Diana and her family.
I was looking forward to the SPHSAA Annual Picnic this year hoping that perhaps if Diana were not yet well enough to attend again, we could hear word of her recovery from her cousin and our classmate Patty and pass to her our very best wishes. But she has already moved on to that Grand Reunion beyond.
Diana, I will miss you!
Mary Gill Smith '61

******************
I didn't know about the freeway battle, but her tenacity was no doubt responsible for South Pasadena remaining the oasis it still is.
I, too, remember Diana's "Camp Fire Girl" years, her grin and enthusiasm for every project, her niceness, which is a rare thing nowadays.

Susan Cowper '61