South Pasadena High School
Alumni Association - Classes of 1907-2020
In Memory
David L Smith - Class Of 1960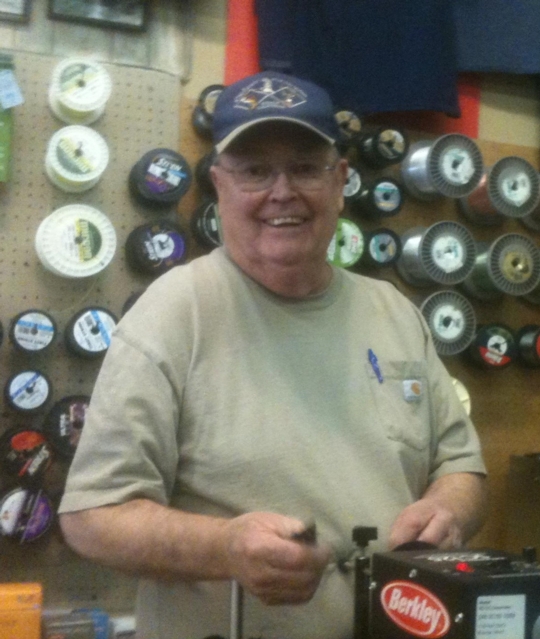 Longtime Bishop resident and owner of Culver's Sporting Goods, Dave Smith, passed away on March 10, 2018 in his home after a long battle with cancer. Dave was born September 21, 1942 in Montpelier, Vermont to Martha and Harry Smith. When he was one year old his family moved to South Pasadena, California. He became a big brother to Tom when he was 11.
Dave was a Forest Ranger for four years, first in Frazier Park, California and then in Angeles Forest. He was an EMT and firefighter with the Alhambra Fire Department for 20 years. He moved to the Owens Valley in California in 1985 where he became the owner of Culver's Sporting Goods for 32 years.
David was an avid outdoorsman. The Sierra was his second home. He loved fishing, hunting, and wheeling in his Jeep. Over the years he shared his love of fishing by teaching kids to fish. He was a skilled rod wrapper and a master woodworker. He liked to support and fundraise for the Inyo County Search and Rescue, Bishop Volunteer Fire Department and many others. He was a member of the Bishop Gun Club and enjoyed monthly trap shoots with friends. He was a friend to many and loved to joke and tease.
Dave is survived by his wife, Karen; his brother, Tom; his daughter, Susan (Varouj); his son, Mike (Debbie); his stepson Dave; his stepson Jeff (Kimberly); his stepdaughter, Tracy; seven grandchildren; a niece and a nephew.
Inyo Register, March 17, 2018