South Pasadena High School
Alumni Association - Classes of 1907-2020
In Memory
Kelly Ann Walls (Grado) - Class Of 1978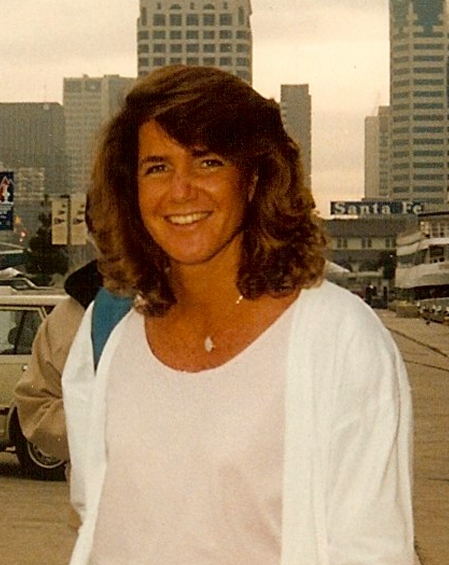 Kelly Walls Grado (August 11,1960 - February 6, 2016) passed away in Albuquerque, New Mexico, and is survived by her husband, Lane Grado.
Kelly was an amazing elementary school teacher who was recognized for outstanding achievement by both the Chamber of Commerce and also the State of New Mexico. She blessed us with a fantastic smile, great sense of humor and a fun-loving, joyful approach to life. She was a fantastic cook and catered special dinners for well-known companies like Pella Windows, Cargill and Musco Lighting. She loved to travel domestically and internationally and liked to live every day by the words of Jimmy Buffet, "Count all your blessings and remember your dreams."
Whether she was backpacking in the Sierras, trout fishing in New Zealand, in the classroom with her 5th graders, on the beach in Hawaii, or cheering for her sports teams, her optimistic and playful nature rubbed off on everyone around her. Her school created a memorial Literacy Fund in her name with the mission of helping kids with limited financial means to be able to buy books at the twice annual bookfairs. They also planted and dedicated a tree in her name on the school playground. She was truly an inspiration to those around her - and she was my wife and best friend for 24 years.
Lane Grado, Kelly's husband