South Pasadena High School
Alumni Association - Classes of 1907-2020
In Memory
Jane Kempf (Langmuir) - Class Of 1961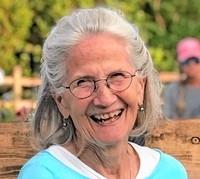 Jane Kempf Langmuir, 76, of Providence, Rhode Island, died peacefully at home January 11, 2020. Jane grew up in South Pasadena before moving as a teenager to Short Hills, New Jersey. She graduated from the Rhode Island School of Design, where she studied interior architecture and met her husband, the late Paul Langmuir. Her career in architecture began at the firm Saarinen, Swansen and Associates in Hamden, Connecticut. She then left to open an independent studio and raise a family.
Throughout the 70s and 80s, Jane K Langmuir Inc designed numerous homes with a special focus and interest in kitchen design. In the late 80s, Jane returned to her alma mater to teach and went on to become the head of the Interior Architecture Department. While at RISD, she collaborated with the late Marc Harrison to conceive of and design the Universal Kitchen. A five-year, research-based project that upended decades of assumptions about residential kitchens, the Universal Kitchen drew on Jane's passion for creating 'the nurturing center of the home,' as she told The New York Times in 1999. Two kitchens from the project debuted at a 1998 exhibition at the Cooper Hewitt Smithsonian Design Museum in New York City and the project was also featured on The Oprah Winfrey Show.
Jane served two terms as senior warden at St Martin's Episcopal Church. She served on the boards at The Providence Athenaeum, the Providence Center and Swan Point Cemetery. Jane and Paul lived out an enduring love story, two parts made whole once joined. They were longtime summer residents of Martha's Vineyard and also loved traveling together, with a particular affinity for Scotland, which they visited often, alone or with friends. Following Paul's death, Jane returned to Scotland, visiting Iona Abbey for solace and restoration. She saw the sacred in the everyday - sea stones, poems, conversation, and meals made with consummate skill. She was forthright and full of grace, emanating genuine warmth and quiet strength. A bright-eyed artist with an easy laugh, Jane habitually opened her archetypal home to her friends and community, and shared her good fortune until the end.
She is survived by her son Karl (Corryn) of Providence, daughter Christian of South Pasadena, and six grandchildren. She is also survived by her sisters, Julie Kempf Skinner (SPHS '58) and Gretchen Milligan.
Providence Journal, January 16, 2020