South Pasadena High School
Alumni Association - Classes of 1907-2019
In Memory
Richard B Swallow - Class Of 1953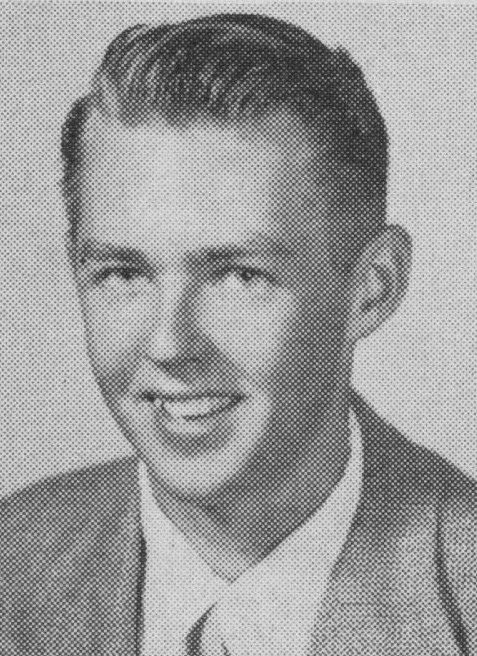 Surrounded by his wife of 32 years, children and other family members, Richard Burr Swallow passed away August 15, 2009, due to injuries sustained in an auto accident.
Richard was born October 31, 1935 in Los Angeles to Ethel and Richard Swallow. Richard married Jean Kussy in 1954 and they were blessed with three children, Richard, Laurie and Taryn. Richard was remarried in 1977, to Donna Eastman in the Idaho Falls Temple of The Church of Jesus Christ of Latter-day Saints and adopted her six children.
Richard was an avid reader and enjoyed finding creative answers to life's daily puzzles. He could turn the task of packing a car or a U-Haul into a work of art. He liked being active and was a distance runner while he attended Santa Monica College. He also delighted in getting together to share stories and laughter with his family.
Richard, at heart, was a man of the land. At age 40, he followed his father and grandfather and purchased a large farm in Spring Valley, Nevada where he could fix about anything with bailing wire and became known and respected for his innovative solutions. He exemplified patience while he taught his children the value of hard work, for which they will be forever grateful. Later he became a counselor for the California Department of Corrections (CDC) helping many make vital life changes through his example and encouragement. Following his retirement, he and his wife relocated to a small farm in Buhl, Idaho. Later, they fulfilled a lifelong dream of serving on a full-time church mission in Nova Scotia where he became a branch president.
Richard is survived by his wife, Donna; four sons, Richard, John, Joseph, and James; and four daughters, Taryn, Margaret, Marie, and Martha. He is also survived by his father; two brother, Roland (SPHS '54) and Tim; and his sisters, Marci, Louise, Sharon, and Linda; together with 14 grandchildren; and seven great-grandchildren. He was preceded in death by his daughter, Laurie.
Times-News, August 19, 2009