South Pasadena High School
Alumni Association - Classes of 1907-2020
In Memory
Samuel 'Steve' Rogers - Class Of 1961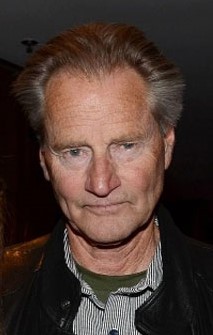 Samuel Shepard Rogers, known as 'Steve Rogers' during his years at Lincoln Elementary and South Pasadena Junior High School, was also known as Sam Shepard, the Pulitzer Prize-winning playwright and Oscar-nominated actor, who grew up in the San Gabriel Valley, has died at age 73. He died at his home in Kentucky from complications related to Lou Gehrig's disease (amyotrophic lateral sclerosis).
Steve attended junior high in South Pasadena before spending his high school career at Duarte High School, where he graduated in 1961. While he was in high school, he participated in Key Club and was a yell leader. He also lettered in track and basketball and participated in two school plays. After graduating, he went on to Mt SAC. He acted in several college plays, including starring in the lead role in 'Harvey.' He also wrote a play, called 'The Mildew,' which was published in the campus literary magazine, MoSAiC.
The taciturn Sam Shepard was known as a man of few words who nevertheless produced 44 plays and numerous books, memoirs and short stories. His 1979 play 'Buried Child' won the Pulitzer for drama. His Western drawl and laconic presence made him a reluctant movie star, too. He appeared in dozens of films, and was nominated for an Oscar for his performance in the 1983 astronaut drama 'The Right Stuff'. His 1983 play 'True West' and 1984 play 'Fool for Love' also earned him nominations for the Pulitzer Prize. Most recently, he appeared in the Emmy-nominated Netflix series, 'Bloodline,' which marked his last on-camera appearance.
Steve/Sam is survived by his children, Jesse, Hannah, and Walker; and his sisters Sandy and Roxanne Rogers.
Pasadena Star-News and San Gabriel Valley Tribune, July 31, 2017 and South Pasadena Patch, August 1, 2017