South Pasadena High School
Alumni Association - Classes of 1907-2020
In Memory
Catherine 'Cay' Buck (Wiant) - Class Of 1962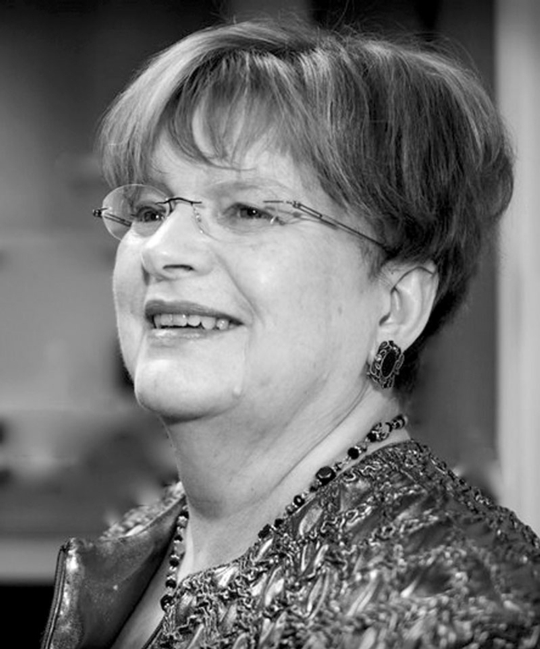 Catherine 'Cay' Wiant, 64, a storyteller and community activist who spent many years teaching English and writing at George Mason Middle School in Falls Church, Virginia, died July 2, 2009 at her home in Falls Church. She had brain cancer.
Mrs Wiant, who grew up in California, taught English at schools in Wyoming and New York and researched comparative mythology in Asia before settling in the Washington, DC area in 1975. She developed curriculum on comparative mythologies and origin myths for the Washington International School before launching a career in 1977 as a professional storyteller appearing at schools, museums and arts stages.
Although she periodically returned to storytelling, she picked up her teaching career in 1986. She was working at George Mason Middle School when she received The Washington Post Educational Foundation's Agnes Meyer Outstanding Teacher Award in 2003. A Post article noted how she frowned on her students' using what she called mushy 'oatmeal' verbs instead of 'zippy' alternatives. She held swing dances when her students were learning about literature written during the Big Band era and used theatrical swordplay when teaching Shakespeare, The Post noted.
She retired in 2007 after two years teaching at George Mason High School in Falls Church. Over the years, she was president of the Falls Church Education Association, a teachers organization; a fellow of the Society for Values in Higher Education, an advocacy group; and a consultant to the Northern Virginia Writing Project at George Mason University, a training program to improve writing in schools. She recently completed writing a fantasy novel for young adults.
Mary Catherine Buck was born in Duluth, Minnesota and raised in the California towns of South Pasadena and Vallejo. She was a 1966 graduate of San Jose State University and received postgraduate education certification from the University of Denver and a master's degree in writing from George Mason University. She served on numerous community boards and advisory groups, including the Falls Church Village Improvement and Preservation Society and the Falls Church League of Women Voters. She sang in the Falls Church Presbyterian Church choir and was also a deacon at the church.
Survivors include her husband of 43 years, Jon Wiant, and their children, Meg Wiant and Edward Wiant, all of Falls Church; and sister, Marjorie Buck Barnett (SPHS '61).
The Washington Post, July 14, 2009