South Pasadena High School
Alumni Association - 1907-2023
In Memory
George Hill Hodel Jr - Class Of 1923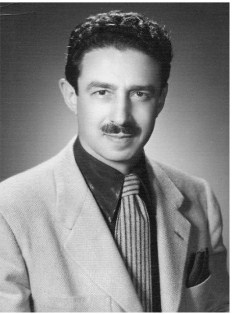 George Hodel, born on October 10, 1907, in Los Angeles, grew up in South Pasadena on an estate on Monterey Road. He was identified as a child musical prodigy and the Hodel home was even visited by famed composer Rachmaninoff. George Hodel was declared a boy genius after scoring 186 on an IQ test, purportedly one point higher than Einstein. George graduated early from South Pasadena High in 1923 and later that year at only age 15, entered Cal Tech.
George became a physician and hobnobbed with Hollywood socialites and became acquainted with Beat poet Kenneth Rexroth, writer Henry Miller, and surrealist artist, Man Ray. In 1949 Dr. George Hodel became a Black Dahlia murder suspect and the LAPD planted two microphones in the family home in Los Angeles. Dr. Hodel moved to the Philippines which was his home base for the next forty-years. Dr. Hodel was an early pioneer in market research and his company, INRA-ASIA was the most respected research firm in all of Asia.
In 1990 he returned to California to live in San Francisco. George Hodel died in his penthouse residence on Bush Street in San Francisco May 16, 1999. He was 91.
South Pasadena Public Library, 2011