South Pasadena High School
Alumni Association - 1907-2021
In Memory
Richard Ernest Stellar - Class Of 1945
The Stellar family regretfully announces the passing of one of its senior members, Richard E. Stellar, M.D., (August 9, 1927 - October 3, 2007) son of Thurlow and Olive Ann Stellar, from complications of liver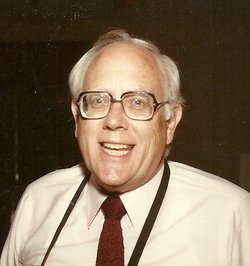 cancer. He was 80 years old and had retired in Oxnard after residing in Palos Verdes, Rolling Hills and Torrance.
Dr. Stellar was born in Pasadena and grew up in San Marino. He graduated from Harvard School (now Harvard-Westlake School) in 1945 and went on to University of Southern California. He was a graduate of the first class of University of California, Los Angeles, Medical School in 1955. He opened his obstetrics and gynecology practice in Torrance and was on the staff at Little Company of Mary Hospital, where he became a highly respected and beloved physician. Practicing medicine and delivering more than 7,000 babies during his 38-year career was his joy and love, and he did so until his retirement in 1993. After his retirement, he remained active in the South Bay community by doing volunteer work with the Torrance Police Department to help maintain community safety and security. Dr. Stellar was also an avid photography enthusiast and a well-worn traveler.
He is survived by his sons, William A. Stellar, M.D., (wife Inez) of Palm Desert, Thomas M. Stellar of Torrance, and Richard F. Stellar of Carson; grandchildren, Christopher and Carmen Stellar; special friend Pamela M. Kotraba of Oxnard; brother James H. Stellar (wife Jeanne) of Redlands; sister-in-law, Teddy Stellar Hopper of Del Mar; nephews John '67(wife Nancy '67), Stephen '70 (wife Jane), David '78 (wife Randi), James Jr., and Don (wife Nancy) Stellar; and his beloved dog Zorro.
Dr. Stellar was preceded in death by his wife of 17 years, Elizabeth (1969); and brother, the Rev. Canon Robert T. Stellar, D.D.,'44 (1969).
Ventura County Star, October 11, 2007