South Pasadena High School
Alumni Association - 1907-2020
In Memory
Edward C. 'Ed' Cobb - Class Of 1956 VIEW PROFILE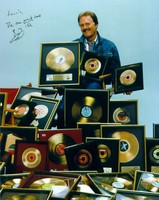 Although most biographical information states that Ed graduated from Hollywood High in 1955 with his band mates (The Four Preps), the fact is he was a 1956 graduate from South Pasadena High School. Back then it was better to have all the boys promoted as being from Hollywood (Hollywood High). Why would they say "Oh, and one of us is from South Pasadena"?
Here is a photo of the group at that time. Ed is the tall one!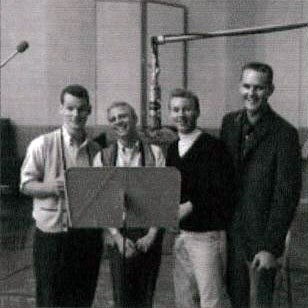 Ed Cobb in Wikipedia <--Click Here
Ed Cobb Discography
Click here to see Edward C. 'Ed''s last Profile entry.