South Pasadena High School
Alumni Association - Classes of 1907-2020
In Memory
Paul C "Skip" Erie - Class Of 1957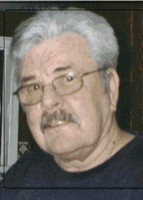 IN MEMORY OF……. REST IN PEACE…..
Paul C. Erie 01-21-40 to 11-16-08
A sad day is upon us, as we mourn the loss of a great man. For those of you who knew and loved him, you have been blessed and you will forever carry those memories in your heart. Growing up and even in my adult years, I was daddy's little girl. We had our differences from time to time but I knew he loved and cared about me. I learned a lot from my dad, such as making his famous eraser scrambled eggs, how to eat a peanut butter and bacon bit sandwich, and joke about the small stuff. IF it weren't for my dad's love of family and life, I wouldn't have been able to experience all our travels and meet our new Norwegian family. Dad took us to so many new and exciting places and those memories will forever be with us. I have lost a loving dad and my children have lost the only grandpa they ever knew. The only thing that eases my mind at this sorrowful time is knowing that my dad is finally at peace and in heaven with the rest of our loved ones.
Tami
In life we loved you dearly,
in death we do the same,
It broke our hearts to lose you,
you did not go alone.
For part of us went with you,
the day God called you home.
You left us peaceful memories,
and though we cannot see you
you are always at our side.
Our family chain is broken,
and nothing seems he same.
But as God calls one by one,
the chain will link again.