South Pasadena High School
Alumni Association - Classes of 1907-2020
In Memory
Alfred E Benton - Class Of 1938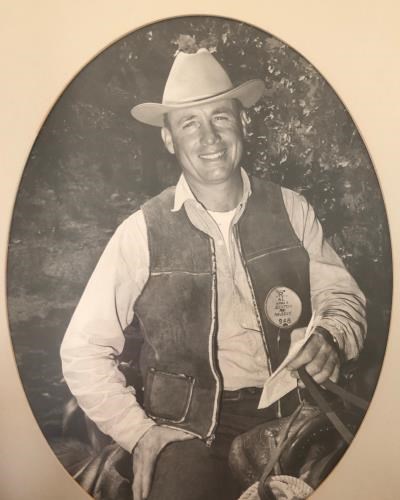 Alfred Benton
January 5, 1920 - December 25, 2020
Alfred Earle Benton, born in 1920 and nearing his 101st birthday, left for Heaven on Christmas Day 2020. Alfred was born in San Diego and graduated from South Pasadena High School in 1938. Later, he graduated from UC Davis with his degree in animal husbandry. In February 1949, Al married the love of his life, Annalee Hoover (SPHS '42), in San Marino. Raised in a family of cattlemen, Al managed his family's business, Benton Feed Yard in Walnut, California for over 50 years. Al and Annalee lived many years with their children on the feed yard until later moving to Laguna Beach.
Al was a veteran of World War II and served in the Army Air Corps as part of the 368th fighter group, which was the first operational air unit in France. On June 6th, 1944, D-Day, Al flew his P-47 into Normandy. He was awarded the Silver Star for gallantry in action when he led his flight of four P-47 thunderbolts against a formation of more than 30 enemy planes that were dive-bombing American ground forces near Mortain, France. Captain Benton shot down one Jerry, and his flight dispersed the attack. Al's other medals include the Distinguished Flying Cross and The Oakleaf Cluster to the Distinguished Flying Cross. When told he was a hero, his answer was, "Hell, I'm no hero. The boys who died are the heroes." Humble and strong are those of the greatest generation. May we honor their memories.
Al was involved in Kiwanis; the development of the City of Industry in Los Angeles; the California Cattlemen's Association; and the advisory committee to UC Davis's agricultural department. He perfected and received numerous patents from the US government for a cattle supplement this is used nationwide in the cattle industry.
Al was preceded in death by his parents, Royal and Lucille Benton, his brother Bob (SPHS '33); and his sister Lida Benton Hutchinson (SPHS '32). Al is survived by his spouse, Annalee; three children: Kathryn (Sherman) Young, Eliza (Bob) Nicolson, and Sarah (Steve) Berger; seven grandchildren and four great-grandchildren.
Los Angeles Times, January 10, 2021