South Pasadena High School
Alumni Association - 1907-2020
In Memory
Martin Hannum - Class Of 1938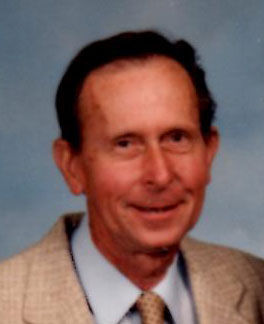 Martin Hunt Hannum was born to Martha Haas Hannum and Martin Hunt Hannum Sr on October 26, 1919, at Los Angeles, California. He attended the South Pasadena schools and in 1938, attended the University of Arizona where he majored in mining engineering. In late 1940 he took civilian pilot training at Cal Tech in Pasadena. He received his license in January 1941.
Soon after, he went to work at Doak Aircraft Company in California. In the summer of 1941 he worked in a mine in Arizona. As soon as war was declared, he joined the Army Air Force. He served in the South Pacific for 10 months.
In 1944 he married Ruth Estella Apel. They have two children, Gary (SPHS '63) and Kenneth (SPHS '67). He was honorably discharged from the Air Force in October 1945. He worked for Pacific Platinum from 1947 to 1951 and in 1951 he organized his own business under the name of Martin Hannum, Inc. He sold the business in 1978 but continued to work for the company for two years. He retired in 1980. Martin was active in the Boy Scouts for several years. In 1986 he and his wife moved to Lolo, Montana to be near their son, DVM Ken Hannum. Martin enjoyed hunting, fishing, flying his own plane, and gardening.
Martin was predeceased by his sister Ruth Hannum (SPHS '39). He is survived by his wife, Ruth and his two sons, Gary and Ken who loved him dearly and will miss him very much.
The Missoulian, April 26, 2015