South Pasadena High School
Alumni Association - 1907-2021
In Memory
Preston L Hill - Class Of 1934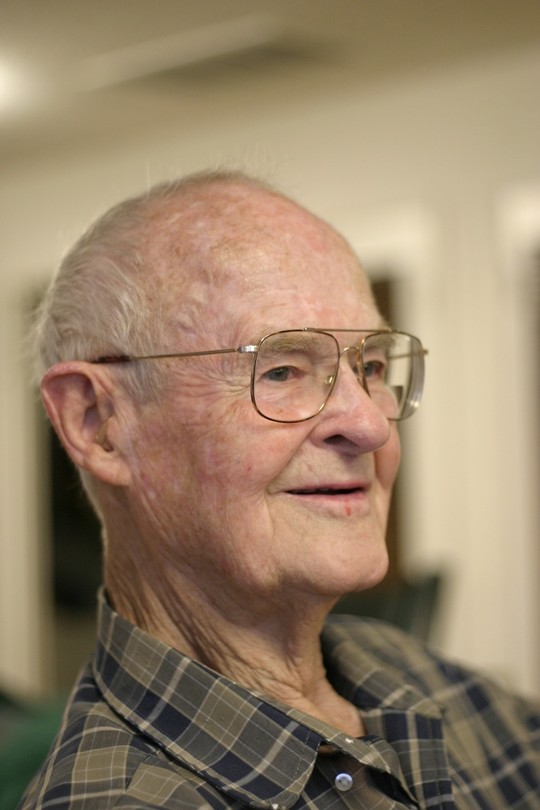 Preston L. Hill died September 4, 2006 at age 88 while living in Livermore, California. Cause of death was acute myelogenous leukemia. He is survived by his six children (Barbara, Douglas, Linda, Baird, Gregg, and David), nine grandchildren, and three great-grandchildren. One of his granddaughters, Laura Hill, currently attends SPHS.
My father spoke fondly of his years at South Pasadena High School and enjoyed his participation in the yearbook as editor-in-chief, his participation on the "C" track team and his involvement behind-the-scenes in the drama program. SPHS prepared him well for his BS from Pomona College, his MS from Caltech and his Ph.D from Ohio State. If only I had 1/4 of his intellect!
While my father grew up in San Marino and raised his family in Sierra Madre, he always felt an affinity for South Pasadena and was pleased when his youngest daughter moved to South Pasadena and sent her daughter to Marengo, SPMS, and SPHS. He loved attending science fairs, soccer games, and talent shows in support of his family. In his later years, my father enjoyed attending SPHS reunions as well as reunions of his Air Force squadron. Keeping in touch with the people he cared about was important to him. My family misses him very much.
Linda Hill, daughter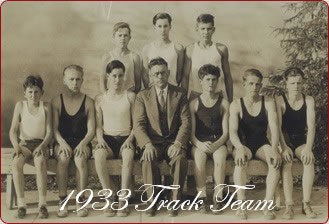 Preston Hill is the third from right, bottom row