South Pasadena High School
Alumni Association - 1907-2020
In Memory
James Osborne Hull - Class Of 1939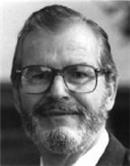 James Osborne 'Jim' Hull (December 17, 1920 - September 15, 2015) passed away in Woodland, California at the age of 94. He had been a resident of Woodland for a total of 50 years.
Jim was born in Los Angeles to Melvin Hull of Ohio and Kathleen McGrane Hull of Ireland. He spent his childhood living in and around South Pasadena. After enlisting in the Army in 1941 he spent most of World War II in the South Pacific including combat in New Guinea and the Philippines where he was awarded two Bronze Stars and other medals.
After the war, Jim returned to Southern California where he met and married Fanolia 'Lea' Woods, a marriage which lasted 68 years. In 1950 he was activated from the Army Reserves, promoted to Officer, and sent to the Korean War. He remained on active duty and was stationed in Germany, Eritrea, Yolo County, and France among other locations. During this time he traveled extensively throughout the world. Jim retired from the Army in 1967 and the Hull family moved to Woodland for the second time.
Jim became director of the Yolo County Chapter of the Red Cross before attending Sacramento State College to complete his Bachelor's degree in Social Science. He then worked for Yolo County Social Services until retiring in 1979. Always an avid reader, Jim became a dedicated writer and wrote many articles and stories. He was active in local organizations including the Woodland Christian Church. Jim was known for his perpetual sense of humor and gentle nature.
Jim is survived by wife Lea Woods Hull; daughter Marian; son Greg; grandchildren David, Michelle, Karen, Noah, Katie, Jessica, Ryann, and Raven; and seven great-grandchildren. Jim was preceded in death by son Christopher, brother William (SPHS '33) and sister Margaret (SPHS '36).
Daily Democrat, September 18, 2015