South Pasadena High School
Alumni Association - 1907-2020
In Memory
Craig R Norton - Class Of 1942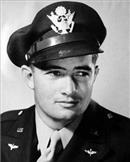 Craig Rolla Norton died peacefully at home on January 31, 2016 in Ventura, California. He was 91 years old. Craig is preceded in death by his wife of 50 years, Sally-Lee Sterling Norton, his brother Gary Norton (SPHS '55), and his sister Barbara Norton Stewart (SPHS '40). He is survived by his wife of 15 years, Betty Anne Falconer Norton, his five children, Tracey (Carel) of Altadena, Rolla (Christine) of Santa Barbara, Graham of Oxnard, Mary (Morgan) of Albuquerque, New Mexico, and Porter (Megan) of Ventura. Craig and Sally-Lee's children produced 12 accomplished grandchildren, and the great-grandchildren now number six.
Craig was born June 24, 1924 in Los Angeles, California to Rolla Norton and Lilac Woods Norton. He graduated from South Pasadena High School in 1942 and matriculated to the University of Oregon. He interrupted his studies to join the war effort and enlisted in the Army Air Force. Before his 20th birthday Craig was flying the North American Mitchell B-25 bomber. Aviation was a first love; however, his flying career ended after a terrible accident on the ground involving multiple aircraft. Following a protracted recovery, Craig resumed his university education, graduating from the University of California Berkeley College of Engineering with a BS in Petroleum Engineering in 1950. He met and married Sally-Lee Sterling while they both were students at Berkeley.
Craig and his growing family spent the next 15 years moving around the United States to South America and back following the petroleum exploration industry, ending up in San Marino in 1965. Back in the States, he continued to work as an independent drilling contractor, eventually diversifying to environmental remediation. Craig and Sally-Lee bought a sail boat in 1970 and began a 25 year love affair with sailing, racing, and cruising to Catalina and the Channel Islands. They treasured weekends on a mooring at Howland's Landing or Emerald Bay, often hosting relatives and friends. There are many great memories of this era, when Craig was well known for his sailing prowess and seagoing hospitality. Craig lost Sally-Lee in 1998, however, he followed through with their dream of moving up to Ventura County and living in a house with a boat dock.
Craig and Betty Anne found one another and married in 2000. They had a busy life together with friends, children, and grandchildren. They attended weekly mass at Our Lady of the Assumption Catholic Church. In late 2012 Craig became too ill to live independently and moved to Cypress Place Senior Living in Ventura.
Pasadena Star-News, February 7, 2016