South Pasadena High School
Alumni Association - Classes of 1907-2020
In Memory
Harry H Oka - Class Of 1939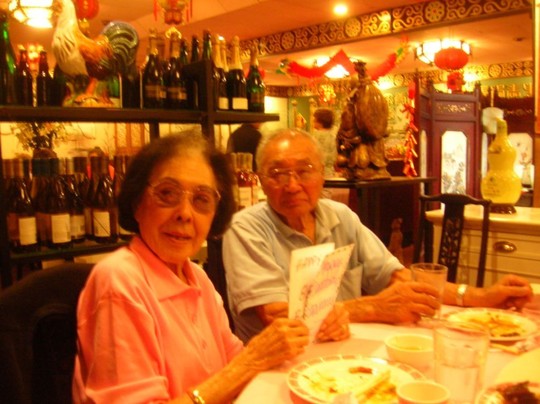 Harry H. Oka passed away October 18, 2011 at age 89 from a sudden heart attack. He was born and raised in South Pasadena and graduated from South Pasadena-San Marino High School in 1939. His wife of 64 years, Fuki, passed away February 18, 2011 at age 90. Harry and Fuki had lived in Huntington Beach the last 15 years to be close to their family friend, Hugh Moran (SPHS '72) and his family.
Harry was one of the last of the Greatest Generation, a modest man who lived independently until the day before he died. His father was a Japanese-American gardener on Orange Grove in Pasadena and his mother took in ironing. He was an only child. He never went to Japan his entire life. He played baseball with Jackie Robinson at UCLA and also studied at Berkeley, before he and his family were put into a relocation camp during World War II. He and Fuki were in the same camp at one point, Gila River, Arizona, but did not know each other. They met later during the war through a mutual friend in the Chicago train station. Harry had left the camp to become a Japanese translator in the US Army. He asked Fuki to marry him in a letter. Harry was on his way to the Philippines when the war ended. He went on to the Philippines for another eight months to interrogate Japanese prisoners, but never made it to Japan.
Harry and Fuki married in 1946. Harry was in a family produce business most of his working career. Peggy (SPHS '65) was born in 1947 and still lives in South Pasadena. Tommy (SPHS '72) was born in 1954 and passed away October 20, 1993 from asthma and pneumonia. Harry and Fuki lived on Marengo Avenue in South Pasadena for 45 years before moving to Huntington Beach in 1997 to be close to the Moran family.
Hugh Moran '72, Friend