South Pasadena High School
Alumni Association - 1907-2020
In Memory
Milton Reimers - Class Of 1938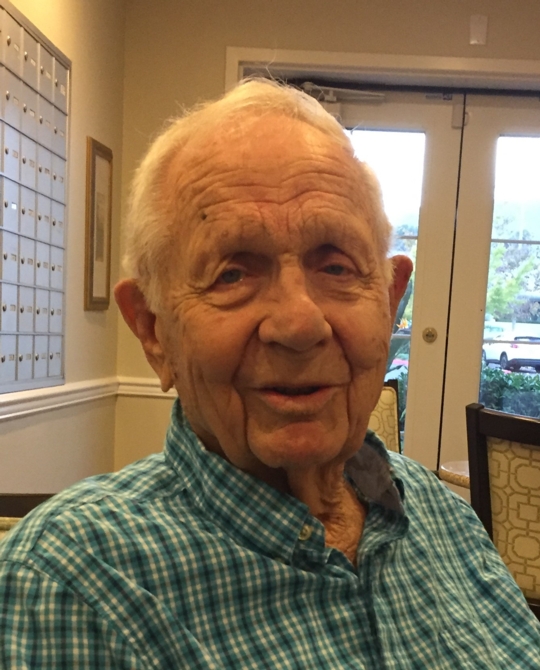 Milton Reimers, 97, passed away after a long battle with dementia. Prior to contracting dementia, Milt was a very enthusiastic and outgoing person and was known for his great sense of humor. His life journey began in Kentucky where he was born on November 14, 1920. After the family moved to Pasadena, California, Milt ultimately enrolled and graduated from the Merchant Marine Academy in Kings Point, New York. Serving during World War II he travelled the world on a Merchant Marine ship. It was during these years that he met Carolyn Crow and they married in December 1943. Raising two boys (Milt and Brad) in the Pasadena area was a wonderful experience for everyone.
Milt's business career was one that kept bringing him back to the corrugated and printing industry. After moving to the San Diego area, he founded SOS Printing which he remained active with until retiring in 1996. Brad continued to run the business for another 20 years after that. Milt and Carolyn loved life and loved golf. Together they travelled to distant places and played golf along the way. Their ultimate dream was to live on the golf course, which they ended up doing at Morgan Run in Rancho Santa Fe. It was here that they enjoyed the golf along with entertaining family and friends.
Milt was preceded in death by Carolyn, his wife of almost 64 years. Milt is survived by two sons, Milt (Bev) and Brad (Miriam) and eight grandchildren along with eleven great-grandchildren. Milt's journey on this earth concluded on December 30, 2017. We all will miss him but know that he is at peace with Moms.