South Pasadena High School
Alumni Association - 1907-2020
In Memory
David Joy Ryan - Class Of 1941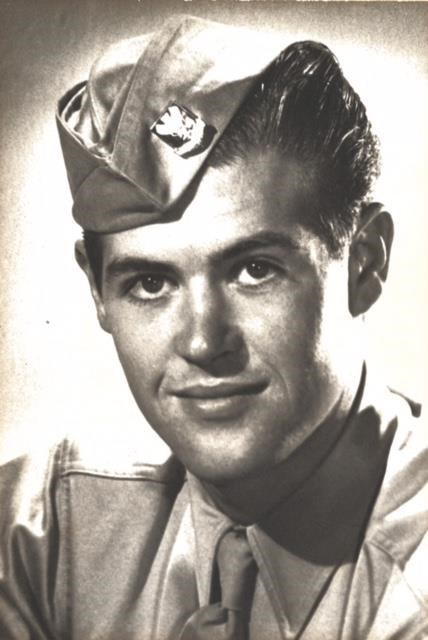 David Joy Ryan (June 11, 1922 - July 31, 2020) was the personification of the American Dream and lived a truly amazing life of 98 years. A third generation Southern Californian, he was born in Los Angeles, grew up in Hollywood, and graduated from South Pasadena High School. He was the epitome of 'The Greatest Generation' enlisting in the US Army Air Force in 1942 and serving as a Corporal. He was a Gunner in a B-24 Liberator Bomber assigned to the infamous 492nd Bomb Group in the European Theater which sustained the heaviest losses in combat of any B-24 Bomber Group. A decorated soldier with numerous battle stars and medals, he flew many combat missions including Normandy, Berlin, and Cologne.
After the war, David met the love of his life Ruth Weis, who became his wife of 72 years. David was an exemplary family man with Ruth and David raising their family in Glendora. He was most proud of his two sons David and Ken, four grandchildren, and two great grandchildren.
David received his BS in Marketing from USC and was employed most of his life in the aerospace industry at McDonnell Douglas as a Configuration Manager having worked on the Apollo Space Program and many other advanced space initiatives.
David and Ruth were very active in the Glendora Methodist Church for over 60 years. In his retirement days, they enjoyed years of traveling with friends, playing cards, and spending time at their beloved cabin oasis in the desert near Palm Springs. David had many hobbies including collecting stamps and postcards. His passion for stamps led him to create a fun business he dubbed 'Ryan Stamp Mart'.
David is mostly remembered by family and friends as a kind, energetic and happy person who loved life, his family, his friends, and his country. His smile was infectious, and anyone who knew him is better for his goodness that he shared. He will never be forgotten.
Dignity Memorial, August 2020