South Pasadena High School
Alumni Association - 1907-2020
In Memory
Paul H Winter - Class Of 1940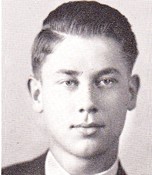 Paul Hugo Winter was born July 28, 1922 and died in Pasadena, California November 3, 2009. He was a structural engineer for six decades, as well as a transoceanic yachtsman, world traveler, devoted father and grandfather, loving husband, and friend to all. He lived the life that he and his wife Betty so carefully planned; he savored the many cultures he explored, and with the many people he encountered, both great and flawed, he gave and received great joy.
Blessed with a keen mind and a supportive family, early in life he set an ambitious personal agenda and pursued it with a lifelong intensity masked by his gracious and engaging manner. An Eage Scout, Caltech graduate, commissioned naval officer and war veteran, teacher, successful businessman, church elder at Immanuel Presbyterian Church, generous volunteer and adventurer, his life stands as an example of both the realization of human potential, and the earthly rewards of unselfish service and dedication, and uncompromising integrity. The recipient of numerous professional awards, president or board member of numerous charitable and service organizations, he treasured friends and family more than recognition. A successful investor, he valued charity more than wealth. For those who knew and loved him, he was and will continue to be an inspiration.
He is survived by his wife, Betty; his two sons, Paul and Eric; four grandchildren, and a brother David (SPHS '48) of Santa Barbara; and was predeceased by his brother Ralph (SPHS '42) of Pasadena.
Los Angeles Times, November 8, 2009