South Pasadena High School
Alumni Association - 1907-2021
In Memory
Howard A Topp Jr - Class Of 1945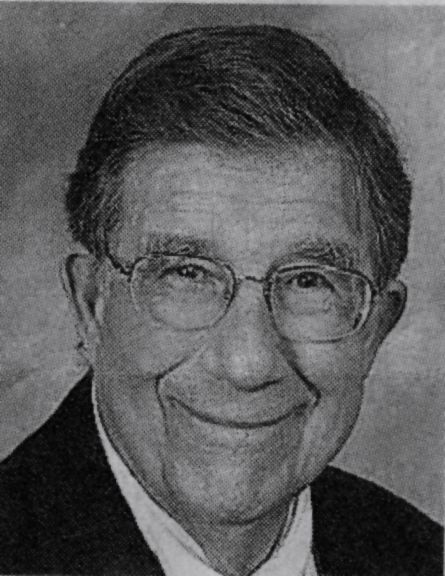 Howard Topp passed away at the age of 90 on March 24, 2018. Trained as an electrical engineer, Howard worked at Hughes Aerospace in Fullerton where he took advantage of an early retirement package. Remember those days in the 80s?
With his wife Helen, he moved to the family home on Lorain Road, which his father designed. Transferring his Fullerton Rotary Club membership, Howard became an active member of the Rotary Club of San Marino. San Marino Community Church sent Howard to Orlando, Florida to become a Steven's Minister in paraprofessional counseling. His first assignment was the Grief Group. After the meeting on Wednesdays at 5:00 pm, Howard with the ladies would adjourn to Colonial Kitchen for supper. Helen joined them and enjoyed the curiosity of the other male customers as they sauntered up to Howard and asked, "What's your secret?" With his dry sense of humor, Howard would keep them guessing and never revealed that they were all widows! Eventually Howard used his skills at the Pasadena Mental Health Center. And when that office used graduate students in Social Work, he counselled at the Dispute Resolution Center in Los Angeles in the City Attorney's Office. He was also a visitor for Vitas Hospice Program, in which he received an award as the Volunteer of the Year.
Howard was a busy man. If he was not in his workroom behind the garage, he lived Rotary's motto of 'Service Above Self'. In his retirement Howard often said, "I don't know when I found time to go to work before!"
San Marino Tribune, May 4, 2018