South Pasadena High School
Alumni Association - 1907-2021
In Memory
John Hansen - Class Of 1966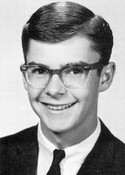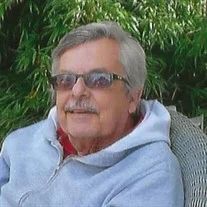 John Hansen
December 19, 1947 - November 4, 2020
John Hansen, 72, formerly of South Pasadena, California, passed away at his home in St Charles, Missouri.
John arrived in South Pasadena in 1962, 8th grade at the SPJHS. After SPHS and PCC, he graduated from Cal State University and then led a wild and crazy life through the 1970s; married for four years, divorced, no kids; painted houses, hung out at the beach, and then got a real job. Serious career working as a counselor in the Career Placement department at Cal State LA for 27+ years.
Health issues slowed him down and he retired and moved back to his home state of Missouri in 2005. He enjoyed his life, traveling with his family and landscaping his sister's yard. John is survived by his sister, Myra (Gary) Bickel of St Charles, generations of nieces and nephews (who doted on him), and many friends.
***************************************************
John and I remained friends since our sophomore year at SPHS. He was a Guidance Counselor at Cal StateLA and did some property management in Newport Beach after retirement. His great personality showed through in Drama class and on stage during his high school years. He was well read and always the center of attention throughout his life. He will be missed by everyone who knew him. God Bless you John and may you RIP.
Gregg Shuler '66