South Pasadena High School
Alumni Association - Classes of 1907-2020
In Memory
David Rozok - Class Of 1963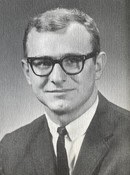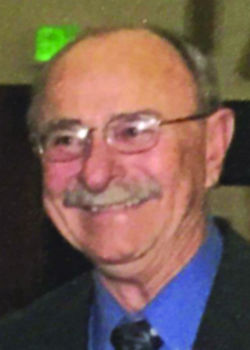 David Rozok passed away peacefully in his sleep at home holding his wife's hand on May 13, 2015 after a long illness. David was born in Vernon, British Columbia on August 5, 1945 to parents Ulita and Walter Rozok, who immigrated from the Ukraine in 1929. David was the seventh of nine siblings, all of whom he loved so dearly. In 1956, when David was 11 years old, his family moved to South Pasadena, California.
David was an avid athlete and an excellent student; he especially excelled in math and loved helping his brothers and sisters with their homework. David was drafted into the army in 1966 and served in Vietnam. Upon his return he studied at Cal State Long Beach and earned his degree in Business Management. In the early 1970s David moved to Santa Maria, California where he settled and started a family. He became an electrician and joined the International Brotherhood of Electrical Workers. He retired in 2006 with 25 years of service.
His family and friends meant everything to him and he was so happy to have been able to be surrounded by them in the last few weeks before he passed away. He held on for those moments to spend time with everyone. Being a "Dido" (a grandpa) has been his proudest accomplishment and his beautiful granddaughters lit up his life. He wanted more than anything to see them grow up.
David was preceded in death by his mother and father, brother, Edward Rozok, and sister, Mary Ann Armstrong-Newby (SPHS '67). He is survived by his wife, Nancy Rozok; his daughters, Ambur Rozok and Crystal O'Brien; son-in-law Andrew O'Brien; his beloved granddaughters Lily Drew and Annie Jeanne O'Brien; sisters, Ruth Rudko, Bonnie Borec, Irene Robinson (SPHS '56), and Lily Genova (SPHS '62); brothers, Peter Rozok, and Philip Rozok (SPHS '66); and numerous nieces and nephews.
Santa Maria Times, May 17, 2015