South Pasadena High School
Alumni Association - Classes of 1907-2020
In Memory
John B 'Jack' Shaw - Class Of 1945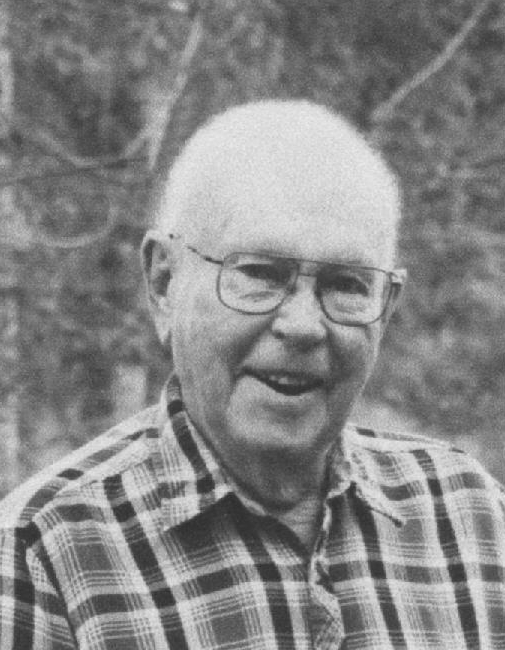 John Bliss Shaw, born April 28, 1927 in Longview, Washington died July 12, 2016. He was the son of Arthur and Kathleen Murphy Shaw. Jack spent summers at Mt St Helens/Spirit Lake YMCA. His parents divorced in 1938 and he moved to South Pasadena with his mother, attending the junior and senior high schools.
Drafted during World War II he earned a commission in 1946. He served as an Infantry Intelligence Officer in Korea and was discharged from the Reserves as a 1st Lieutenant. Jack married Barbara Smiley, (now deceased) and had two children: Kathleen and John. After the Army he earned an Associate Arts at UCLA and BA at University of Oregon. Then DO degree from LA Osteopathic College and finally MD from the California College of Medicine. Dr. Shaw was in Family Practice for 45 years, first in San Gabriel Valley, later in Cambria, California where he was the high school team doctor and active in American Legion Post 432.
Jack moved to Hillsdale, Michigan with his second wife, Jeanne McAlpine (now deceased). He married Kathryn Bodley Lawrence in 1999 and resided in Estacada, Oregon. Over the years Jack has taught Congregational Sunday School, sang in a Methodist choir, and served as an Elder in the Presbyterian Church. He and wife Kathryn have toured most of the United States, much of Canada and Alaska in motor homes. Recently they spent winters in Mexico overlooking the Sea of Cortez. They owned a home five miles east of the Salton Sea in the desert.
Jack is survived by his wife Kay, daughter Katie, son John and one granddaughter.