South Pasadena High School
Alumni Association - 1907-2021
In Memory
Joanne Hixson (Saeta) - Class Of 1949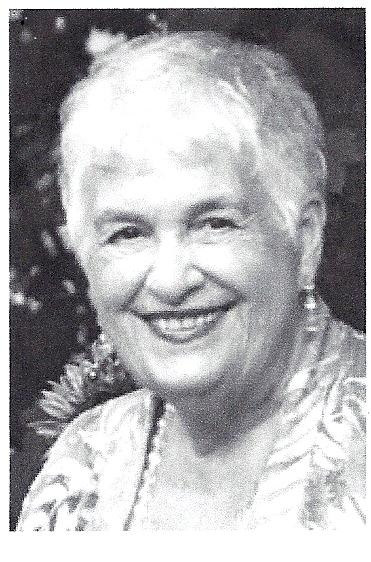 In loving memory of Joanne Edith Hixson Saeta, August 15, 1931 - April 5, 2011. Jo suffered a fall in her mountain home on April 3, 2011 and never regained consciousness, dying on April 5, 2011. She led a full life surrounded by family and friends who she loved and helped in many ways.
Jo was the only child of Raymond Floyd (John) Hixson and Ruth Leona Gressley Hixson of San Marino and South Pasadena. She attended South Pasadena-San Marino public schools, graduating from the high school in 1949. She earned her Bachelors and Masters degrees at Stanford University in elementary education, and taught in an El Paso, Texas elementary school, the Stanford Demonstration School, Jackson Elementary School in Pasadena, and in the South Pasadena Unified School District first as a volunteer coordinator, and then as a reading specialist. She finished her professional career as a grants administrator and curriculum director, retiring in 1989 after 15 years of service to the district. Along the way she earned a second masters degree in educational administration from Cal State Los Angeles. She continued to be devoted to the South Pasadena Schools, helping to found and later serving on the board and as president of the South Pasadena Education Foundation (SPEF) so that the school district would be able to supplement public funding. Outside South Pasadena she was on the board of Pacific Oaks College and on the board and chair of Sequoyah School, both in Pasadena. She was responsible for starting a consortium of school district educational foundations and through that reviewed the programs of other districts. In addition, for many years she was on the board of the South Pasadena Chinese-American Club and taught English to foreign language speakers from China and Russia.
She had a passion for reading and enjoyed her Kindle Reader; she belonged to a book club for many years. She loved to travel with her husband Phil, shooting thousands of pictures on their visits to over 100 countries and all seven continents. She enjoyed organizing those pictures and souvenirs in albums. She received training in hospice work and befriended an AIDS survivor for many years. She kept in close contact with both college and high school friends, contributing round robin letters each year since 1953.
Family came first. Married to Phil for 56 years, she had four children, three of whom survive her, David (wife Leslie) SPHS '77, Peter (wife Linda) SPHS '78, and Sandra (husband Alan McDaniel). Stephen (SPHS '80) predeceased her 21 years ago. Watching her eight grandsons - Brennan, Andrew, Ethan, Matthew, Michael, Ryan, Jack, and Sam - grow gave her much pleasure. She touched many lives and mentored many people and will be sorely missed.
Pasadena Star-News, April 9, 2011