South Pasadena High School
Alumni Association - 1907-2020
In Memory
John Richard Deniston - Class Of 1945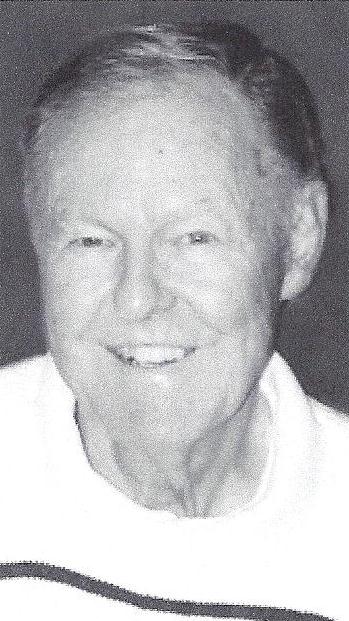 Family members say threads of devotion, loyalty, and commitment were all intricately intertwined to create the beautiful tapestry symbolic of the life of John Deniston, who passed away on September 19, 2011. They say his devotion to his family was unmatched. John was the devoted son of Luther and Maud Deniston and brother to his older siblings Bill Deniston (SPHS '36), Mary Bryce (SPHS '38), and Jean Brown (SPHS '40).
John was born in Marshfield, Wisconsin in 1927 and moved to California with his family during the onset of the Depression where his father was able to secure employment. His family made their home in the city of South Pasadena; a city and its people whom John would remain very committed to throughout his life. John was an impressive athlete for his time, and captain of the South Pasadena High School basketball team; one of many sports he would follow enthusiastically during his lifetime. Deniston graduated early from South Pasadena High School in 1945 to fulfill his commitment to his country; he entered the Navy at the end of World War II and was stationed in Japan. After being discharged from the Navy, he entered Oregon State University in 1947. He was an active member of the Phi Gamma Delta fraternity and graduated from OSU in 1951 with a Bachelor of Science degree in Mathematics.
In 1953, John met and married Elinor Denholm. John and Ellie were married for 58 years and during their union had three children; Marty, Dana, and Nancy. John was a devoted and proud grandfather of six grandchildren and an ardent and enthusiastic fan at all of their sporting events. John's loyalty and devotion to his family remained steadfast throughout his entire life and will be profoundly missed.
John's commitment and dedication to his community and employer were unwavering. John was a loyal employee of Pacific Bell for 38 years and served in many different capacities in the Internal Auditing Department for the company. He was resolute in his desire to give back to those less fortunate than himself and dedicated his time, after retirement, to many philanthropic organizations. Deniston was deeply committed to the South Pasadena/San Marino YMCA, the United Way, Villa Esperanza, the Kiwanis Club, and the Key Club of South Pasadena High School. There was no job too big or too small for John and he devoted countless hours behind the scenes wearing many different hats for all of these organizations. He was very humble about his contributions and commitments. Time was not an obstacle for John, and he remained fervent about getting each job done well and following it through to completion. Members of his family say there was no one more committed to any philanthropic event than John Deniston. Throughout the last several years of his life, Deniston battled the debilitating disease of Alzheimer's. His endearing smile and devoted heart will be missed immeasurably by his family, friends, and community.
South Pasadena Review, October 12, 2011