South Pasadena High School
Alumni Association - 1907-2021
In Memory
B Richard Marsh - Class Of 1945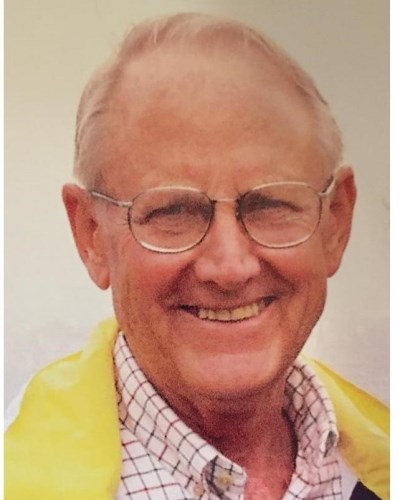 Richard Marsh
November 10, 1927 - July 3, 2021
Beloved father and grandfather, Dick passed away from natural causes at age 93. Dick was born in Los Angeles to Wes and Betty Marsh. He grew up in San Marino and attended South Pasadena/San Marino High School. After high school he graduated from UCLA and then went on to earn a Juris Doctorate at USC Law School. Upon graduation he served in the United States Air Force as a Judge Advocate Officer. He then returned to Los Angeles, where he began a long legal career from which he retired in 2008.
Dick spent the majority of his career as a partner in the law firm of Knapp, Marsh, Jones, and Doran. He was General Counsel for the Los Angeles County Sanitation District from 1968 to 2008. He was a lifelong member of the Jonathan Club, where he regularly attended Toastmasters, Breakfast Club and club events. He thoroughly enjoyed Sunday brunch with his family. Dick was an avid traveler, opera enthusiast, reader, UCLA football fan and dog lover. In fact, he never met a dog that he did not like.
Dick was predeceased by his sister Bettina (SPHS '42) and is survived by his son David, daughter Diane (George), two granddaughters and his former spouse Carolyn.
Los Angeles Times, July 9, 2021