South Pasadena High School
Alumni Association - Classes of 1907-2020
In Memory
C Sheldon 'Slim' Thompson - Class Of 1945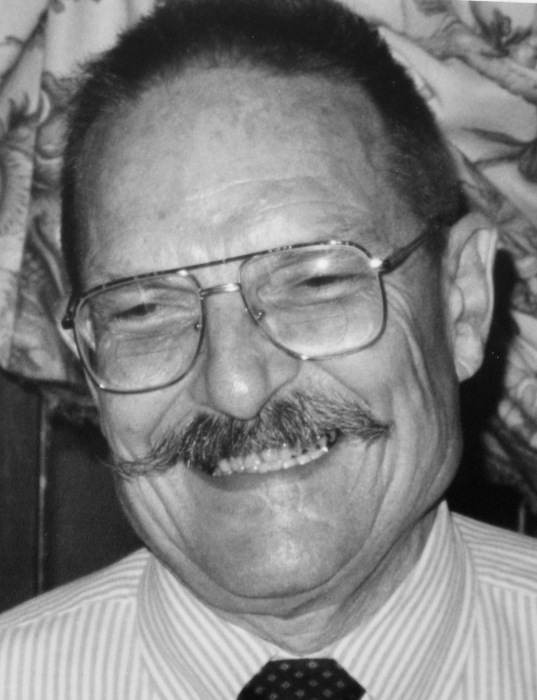 C Sheldon Thompson, Jr, 88, of Norwalk, Connecticut, beloved husband of Linda Thompson for 30 years, died January 25, 2016 at Norwalk Hospital. Born in Los Angeles, the son of the late Charles and Lillie (Magie) Thompson, he was also predeceased by his brother Bruce and his first wife Vera Thompson. He served in World War II as a US Merchant Marine. After the war, he attended Chaffee College where he played football. In the summer of 1948, slim and his brother Bruce made two trips to Ojuela Mine in Durango, Mexico. He is believed to be the first to bring the mineral Cuprian Adamite from the mine.
Slim taught Geography at Westminster College and also at the University of Utah. After receiving his PhD from the University of Utah, he worked as a mineralogist for various corporations including Union Carbide and RT Vanderbilt. Upon retirement, Slim became a well-respected consultant to the industrial mineral community. He was a member of the Society of Mining Engineers.
In 1999 Slim was the recipient of the AIME Hal Williams Hardinge Award in recognition of his distinguished accomplishments as a mineralogist and for his exemplary service to the mineral industry and the public at large by promoting the use of sound scientific principles and procedures in the development of mineral standards and regulations. Slim had a deep love and respect of nature, its beauty and vast mysteries. He would want all to behold its wonders. He will also be remembered for his love of music, especially jazz!
Slim was a man who overcame many obstacles in his life and did so with grace and a smile. 'Papa T' was extremely proud of his grandchildren and enjoyed hearing of their accomplishments as they grew, their adventures during college years and finally as contributing members of society. In addition to his loving wife Linda, he is survived by daughter Lynn (Scott) Setesak of Danbury, Connecticut, son Charles Thompson of Tucson, Arizona, daughter Katherine Ross of Westport, Connecticut; and five grandchildren.
Magner Funeral Home, The Hour, January 29, 2016